Since 1996, the World Beer Cup (WBC) has honored the best brews from small and independent brewers. This year, 2,376 breweries from 51 countries submitted 10,213 beers in 103 categories. The double-blind judging was conducted by 272 judges from 26 countries. Originally an every-other-year event, the competition was established as an annual occurrence in 2022.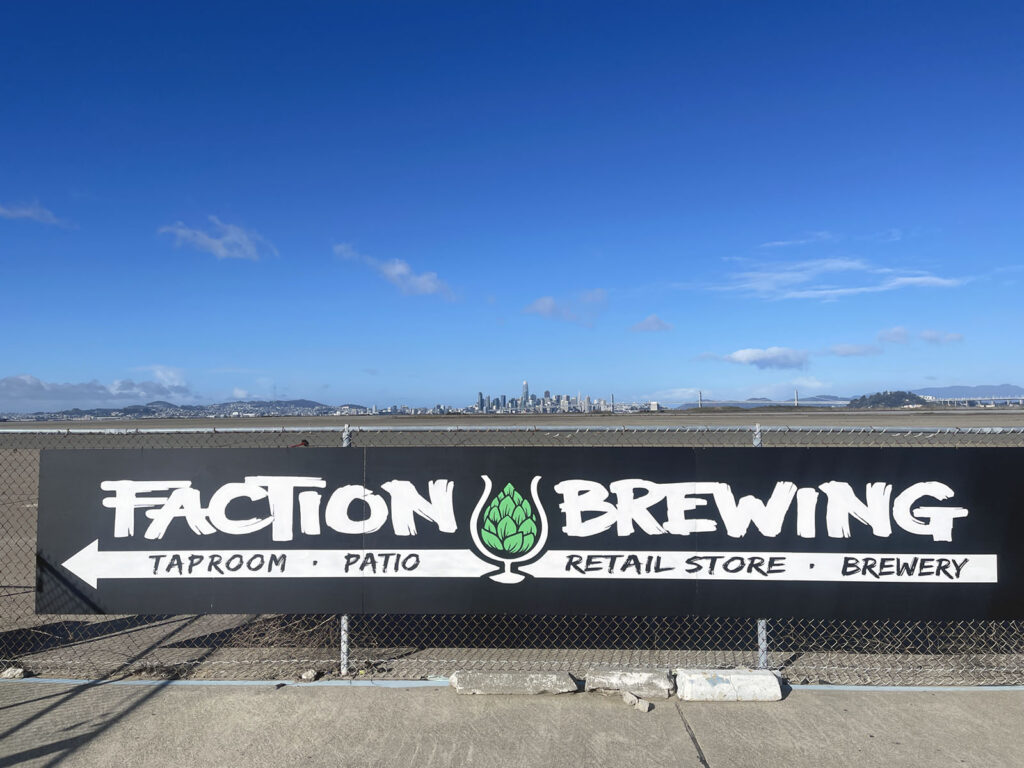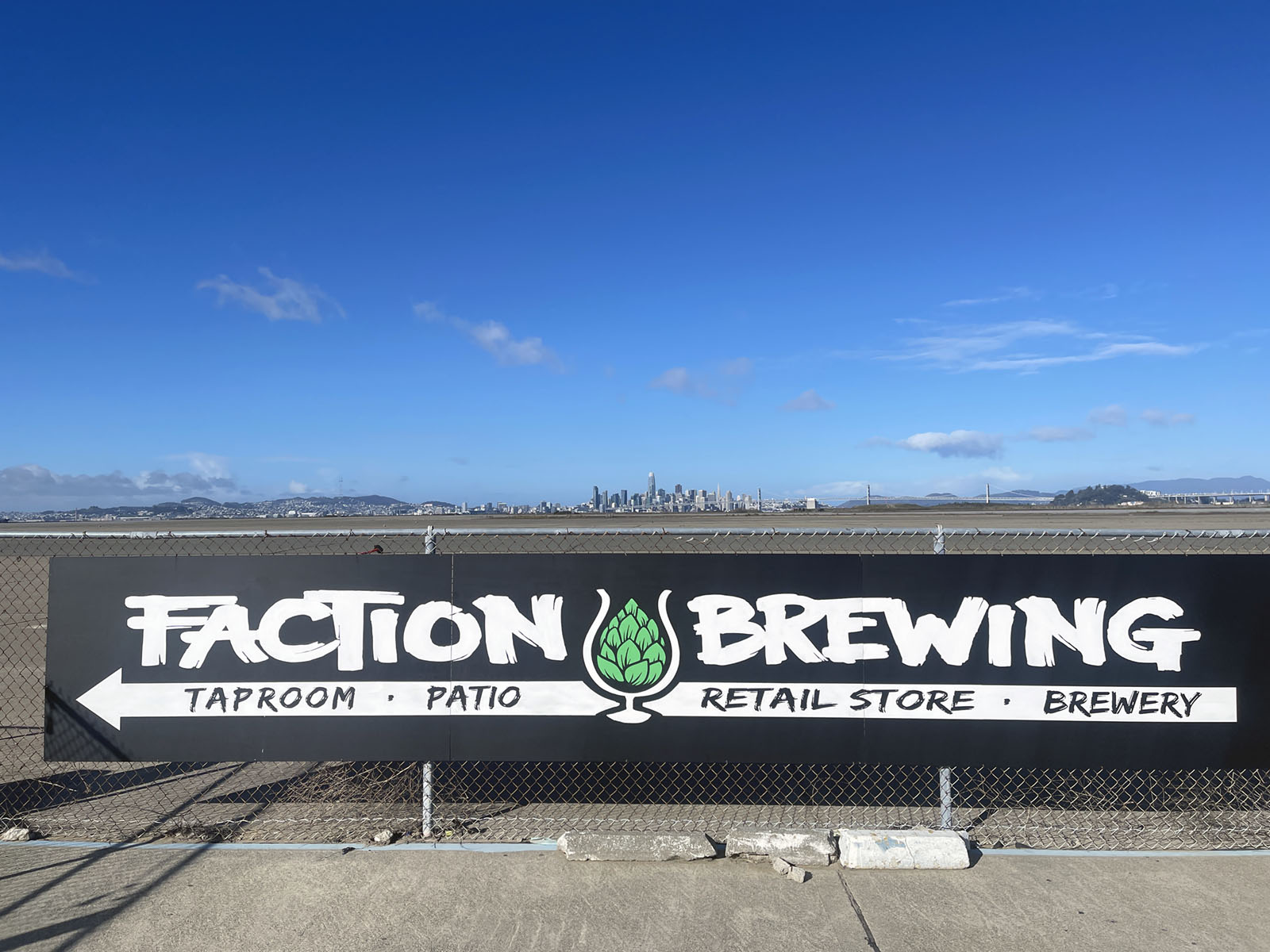 The WBC is for small and independent craft brewers. Specifically, brewers that make under 6 million barrels of beer annually and are less than 25% owned by a larger company. For example, you won't find Lagunitas at the WBC. Even though they started as one of California's iconic small brewers, they are now wholly owned by Heineken.
Alameda's Faction Brewing opened in 2013, and entered their first WBC in 2014. Their first medal came in 2018, a silver for Faction Red, in the American Red Ale category. This year, Faction brought seven beers to the competition, and came home with two medals, one gold and one silver.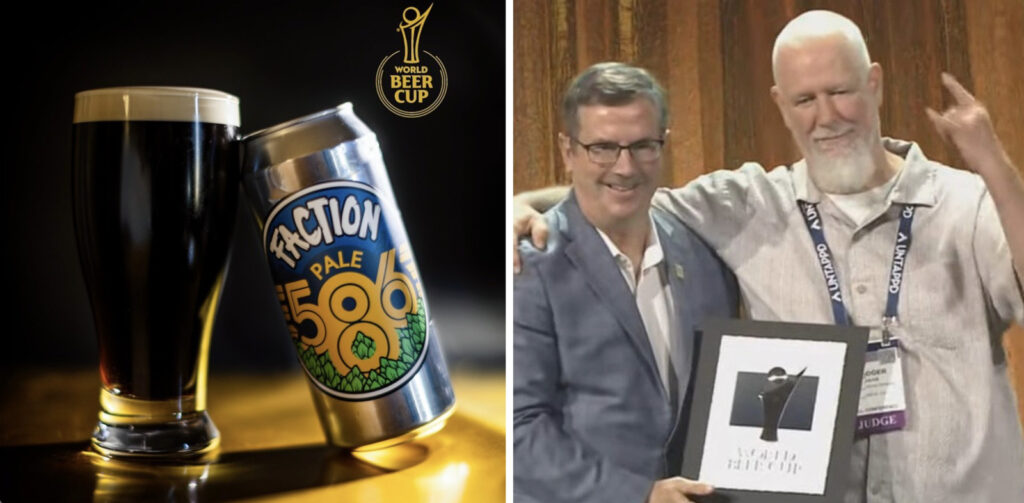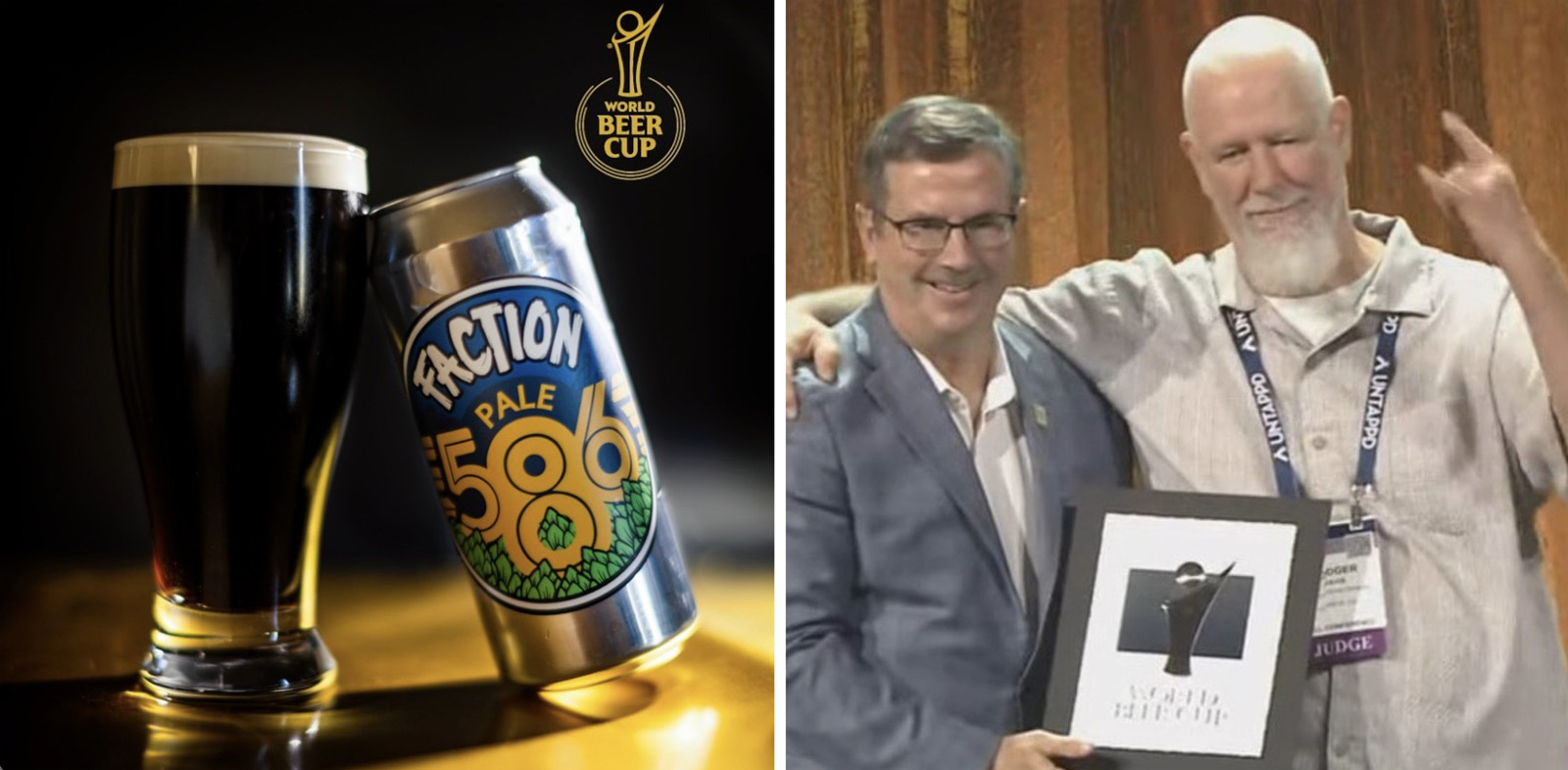 The silver medal was for Black Hoodie in the German Style Schwarzbier category. For those who aren't familiar with that style, Faction Co-owner and Operations Manager Claudia Pamparana took a moment to define exactly what a Schwarzbier is.
"A Schwarzbier is a German Style dark lager and is more like a porter brewed with a lager yeast strain," Pamparana said. "They are lighter bodied than a stout." Despite its dark appearance, Schwarzbier is a very easy drinking style. Black Hoodie checks in at 5% alcohol by volume (ABV), the same as some of the major brand American light lagers.
Faction completed their set of WBC medals with their Pale 586 taking the gold in the International Pale Ale category. Not to be confused with India Pale Ales, commonly known as IPAs, International Pale Ales tend to be less hoppy than IPAs, with more tropical/fruity tasting notes than American Pale Ales. Pale 586 is a bit stronger than Black Hoodie, checking in at 5.8% ABV.
Pale 586 is on a pretty good run, having claimed a bronze medal at the 2022 Great American Beer Festival (GBAF). That competition also saw Faction take a gold medal for their 1970s Lager. Faction's not the only Alameda brewery that brought home hardware at the 2022 GBAF. Almanac Beer was awarded a gold medal for their Farmer's Reserve Plum. So Alameda actually outperformed San Francisco at the GBAF, three-to-two in total medal count.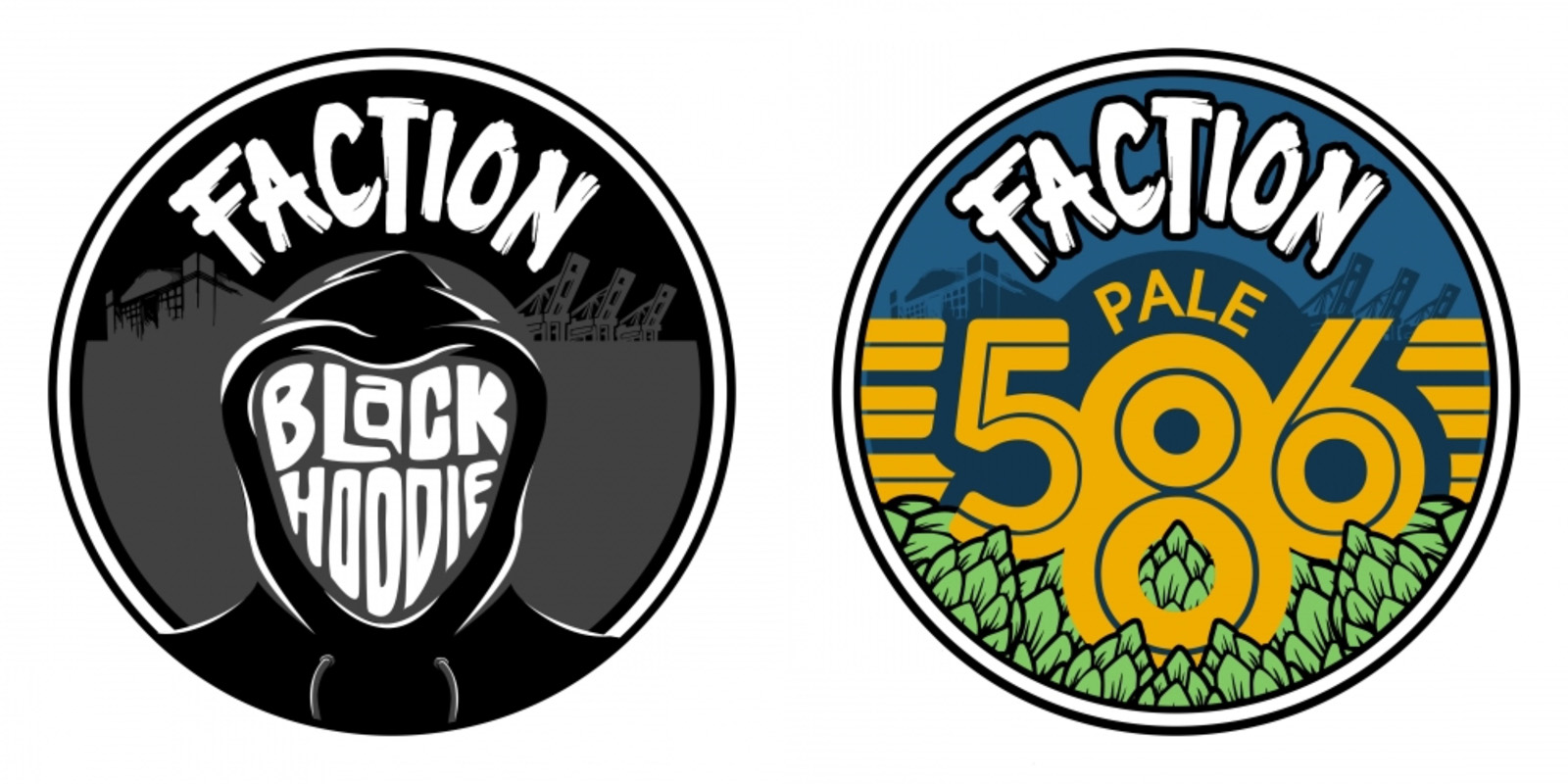 What's in a name? Where exactly did Faction's award-winning beers get their names?
"HBC 586 is the name of the experimental hop that was used in the Pale 586," Pamparana said. And Black Hoodie? Simple. "(That's) what most of us in the beer industry wear on a daily basis!"
Shortly after celebrating their win at the World Beer Cup, Pamparana and Head Brewer/Co-owner/husband Rodger Davis headed across the Pacific, where they brought Faction's wares to the Maui Brewers Festival. Ah, the sacrifices one must make.
Congratulations to Faction Brewing for once again proving that the Alameda beer scene is truly world class.
Scott Piehler hosts and produces Alameda's only weekly news digest podcast, the Alameda PostCast. Reach him at [email protected].