Bear's-Eye View of Alameda for March 19, 2023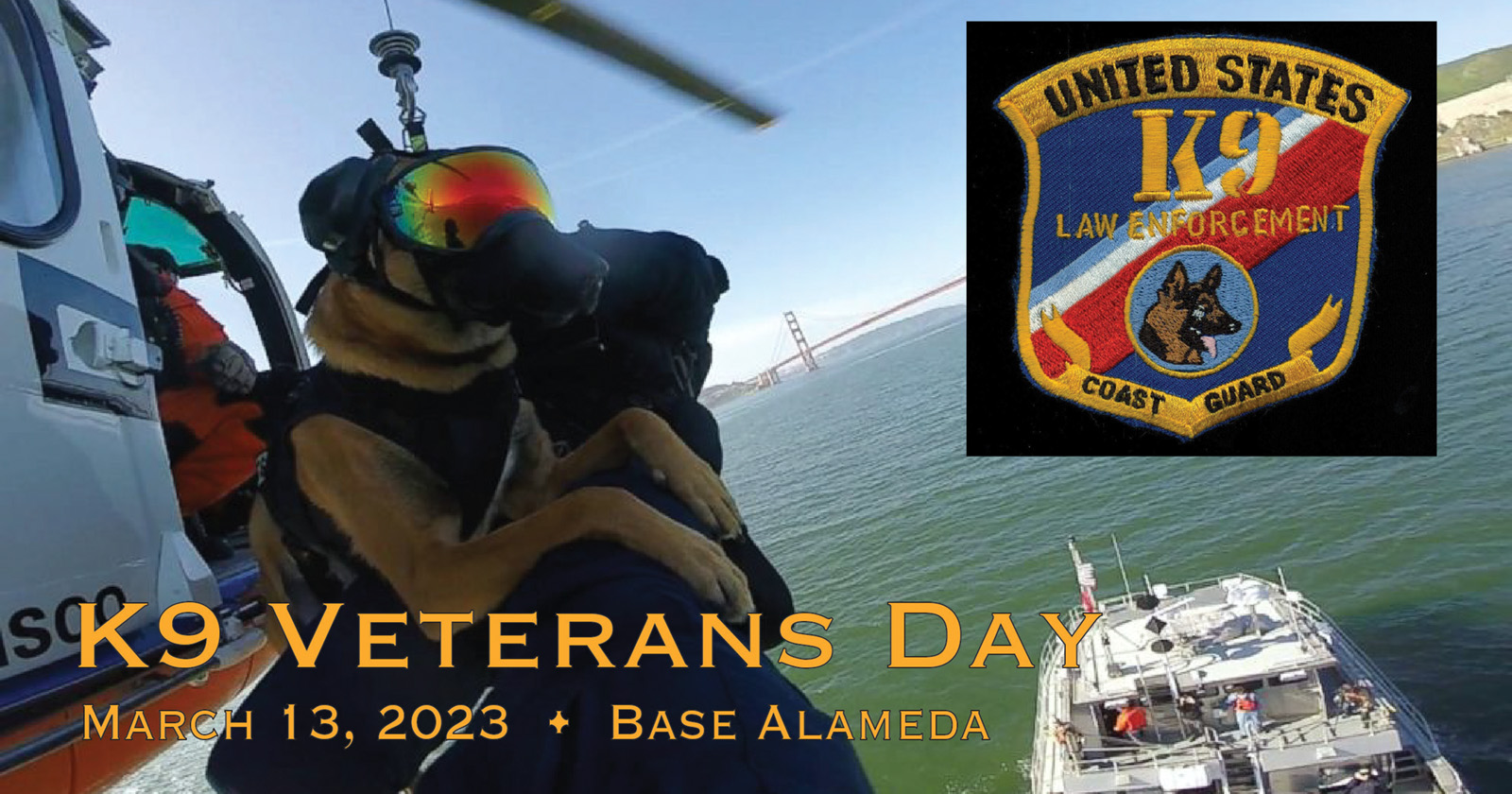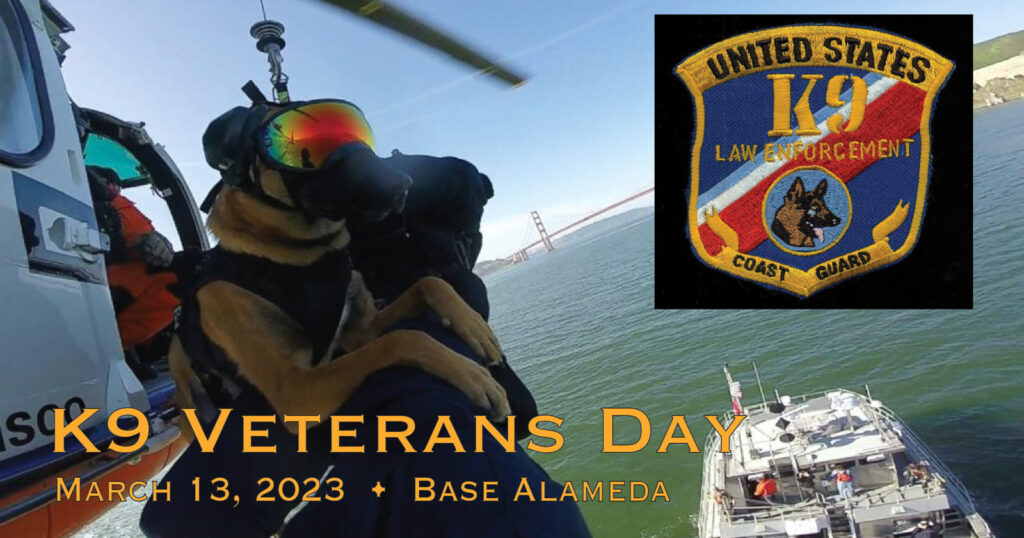 As I announced last week, March 13 was National Canine Veterans Memorial Day, so I sent my human companion and editor over to Coast Guard Base Alameda to represent me at the ribbon-cutting ceremony.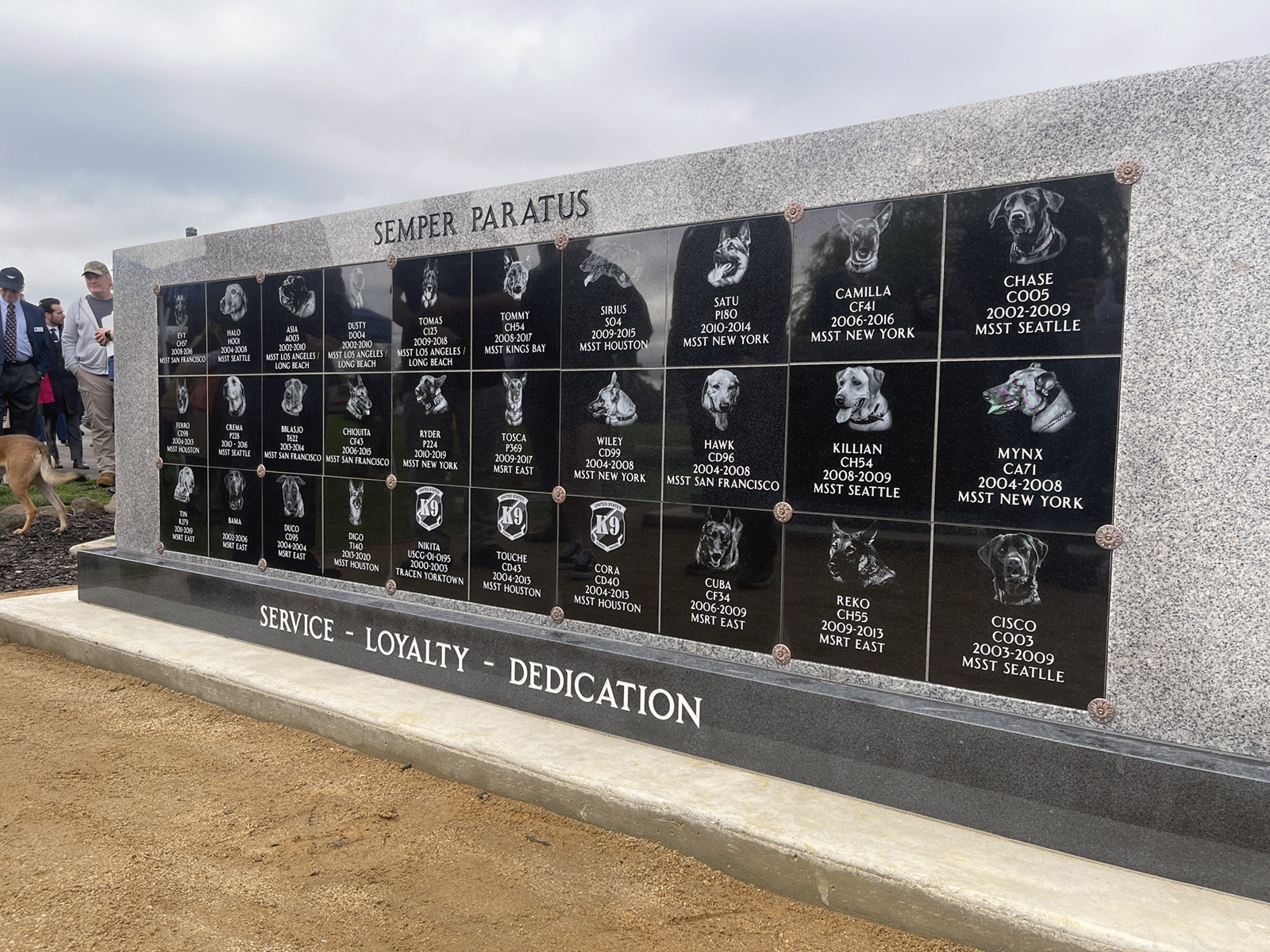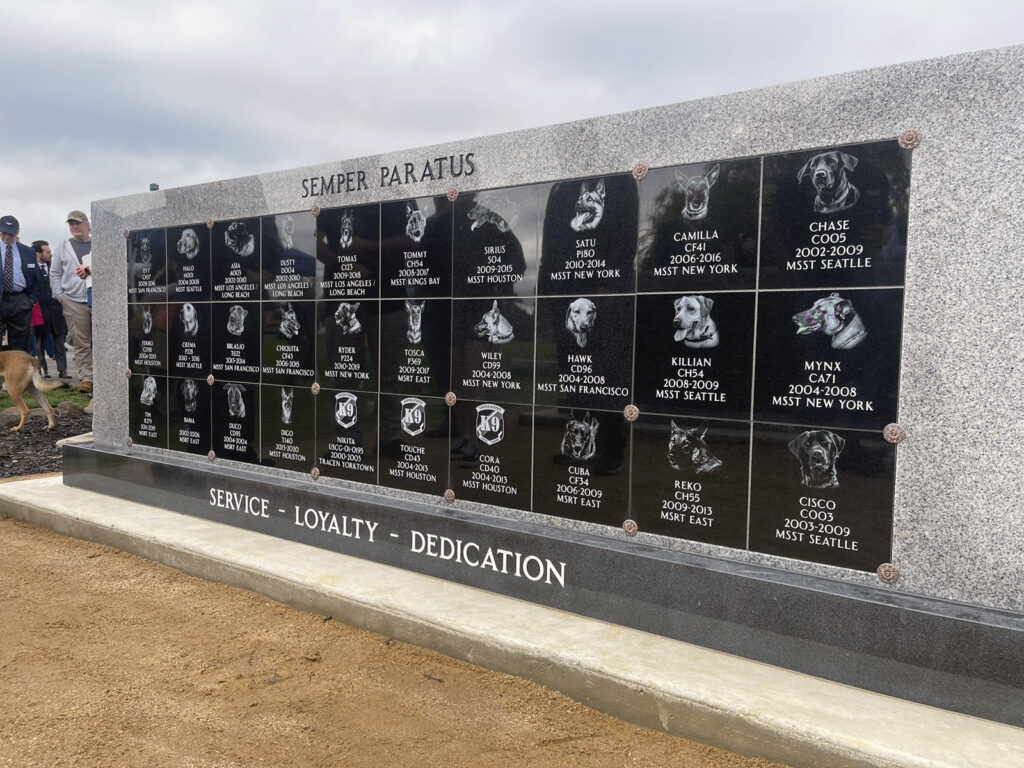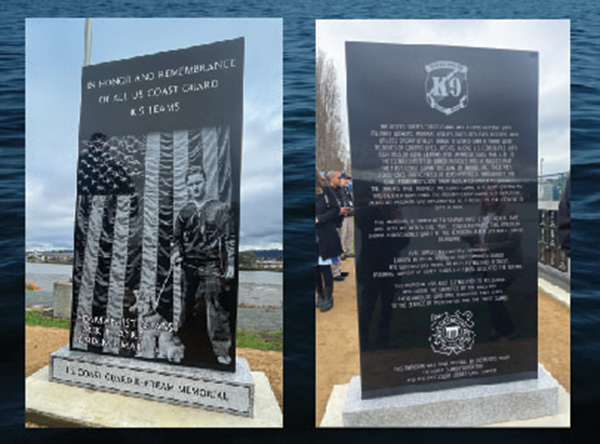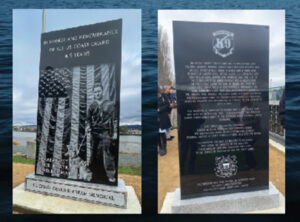 When he got back to the office, he showed me the pictures of the Coast Guard K9 memorial and said:
"The Coast Guard, along with the other branches of the service recognize and respect the K9s for the service they give to the country along with their fellow Coasties. Their memory is appropriately honored when they retire or give their lives in service as demonstrated by the memorial and the ranking officers that participated in the ceremony."
A big howl out goes to the Coast Guard Foundation that took the lead and made this all happen. Many of their board members were there and participated in the ribbon cutting.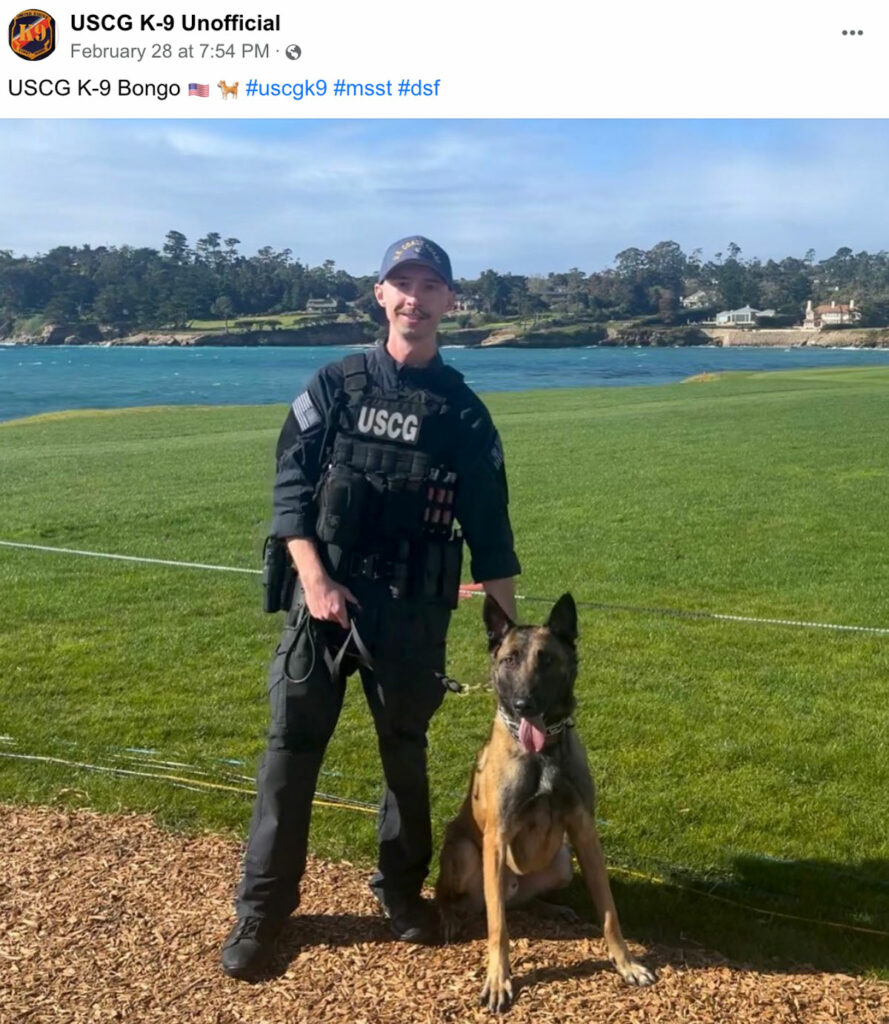 My human companion got a chance to meet Coast Guard K9 Bongo  and learned about all the skills a USCG K9 needs to know like sniffing out explosives and drugs and being lowered from a helicopter.  YIKES!! That would scare the 💩 out of me.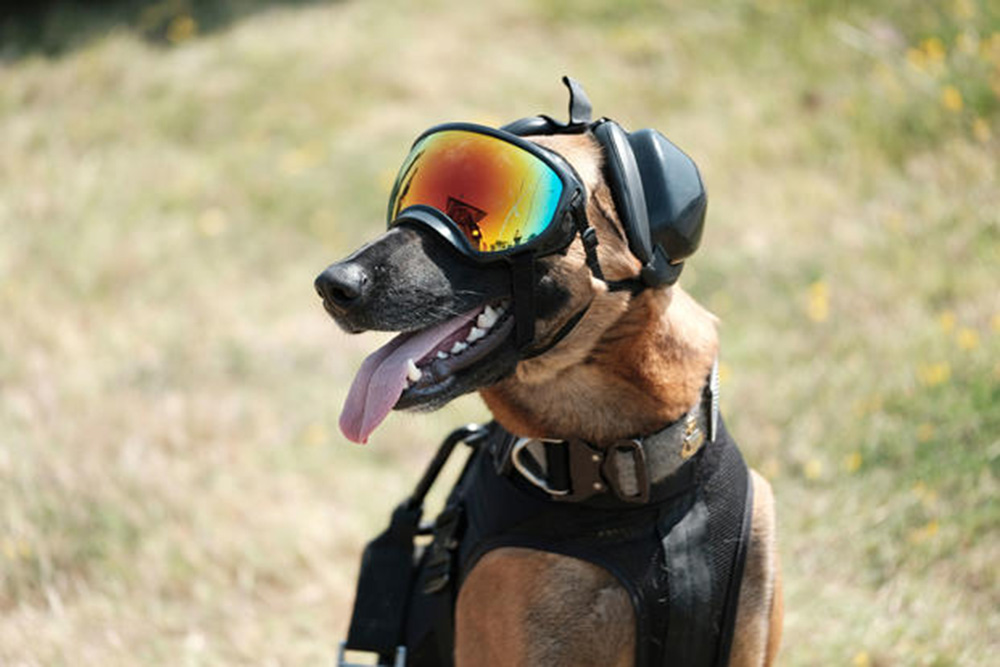 I included an image of Coast Guard K9 Ricky decked out in his protective gear and ready to practice his vertical delivery proficiency skills. You can see Ricky in action in this short clip found on the Military.com website: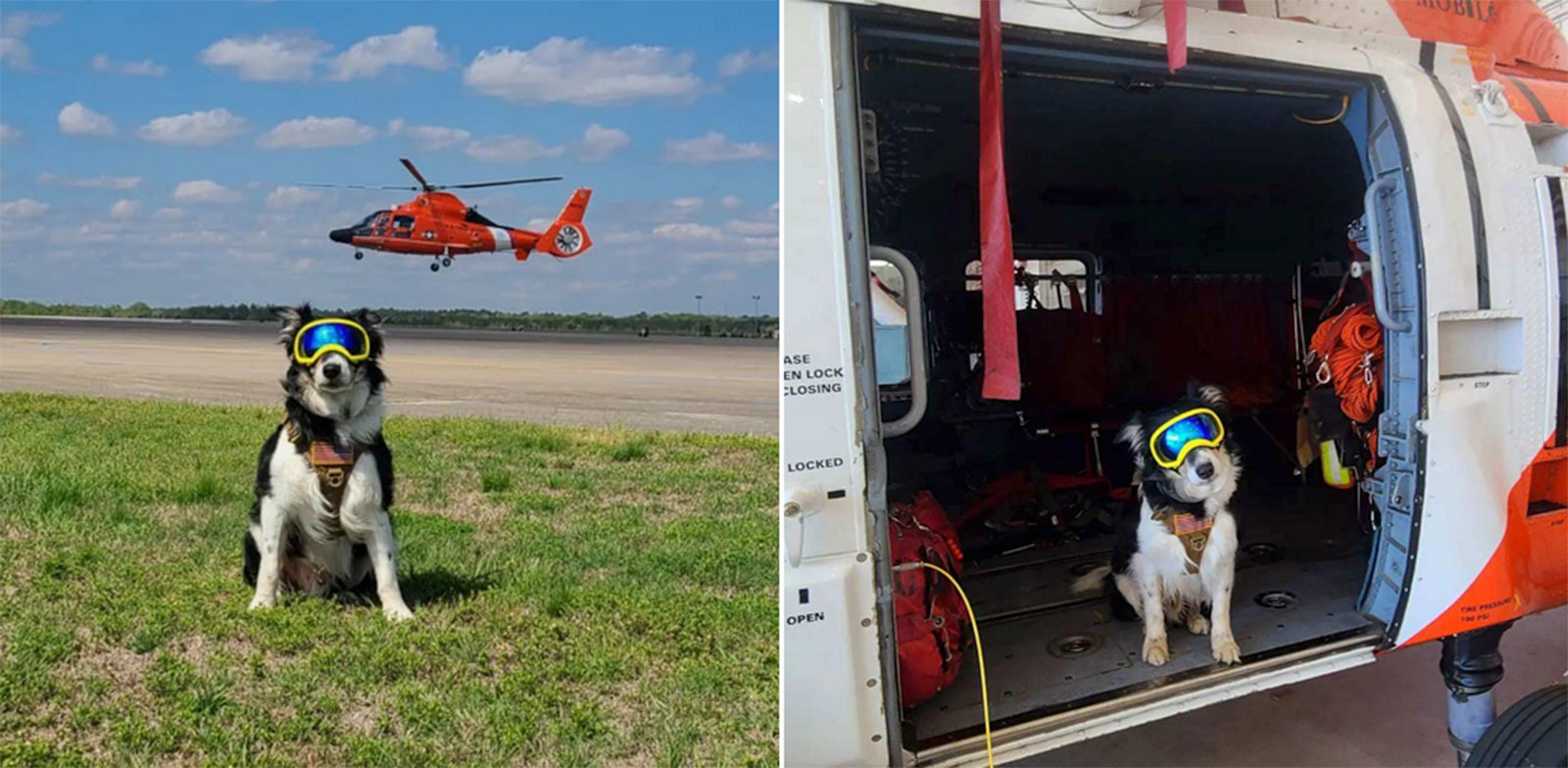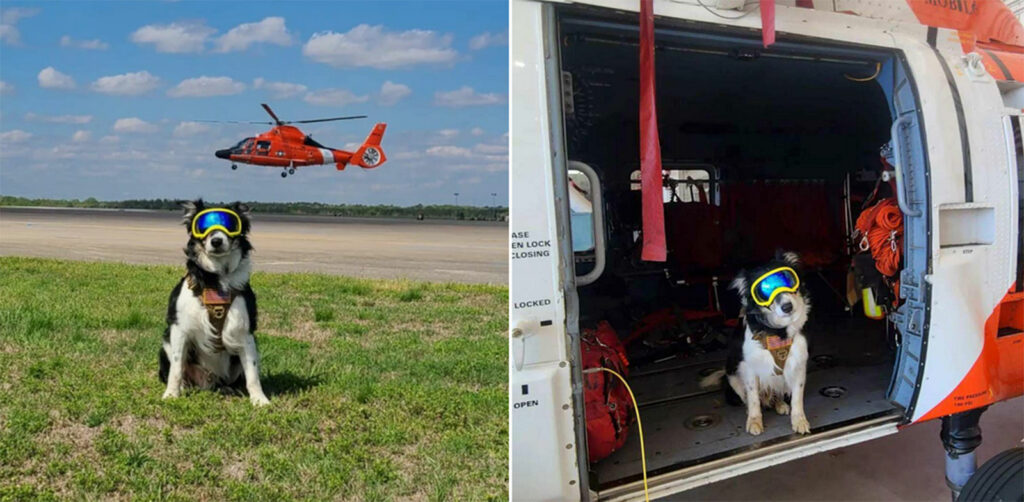 Not all Coast Guard K9 jobs are that exciting, but they are equally important in servicing the country. Take Taz for example:
"Taz is a highly-trained, ferociously cute Border Collie who is responsible for geese control. He is an officially certified Good Dog. Geese and other birds can pose a hazard to aviation. Taz is trained to stalk geese, moving like a predator, but does not harm them." (According to the "USCG K-9 Unofficial Facebook page.)
As you can tell, this was the highlight of my weekly reporting, but it wasn't the only thing going on. So, here's what happened in Alameda this past week.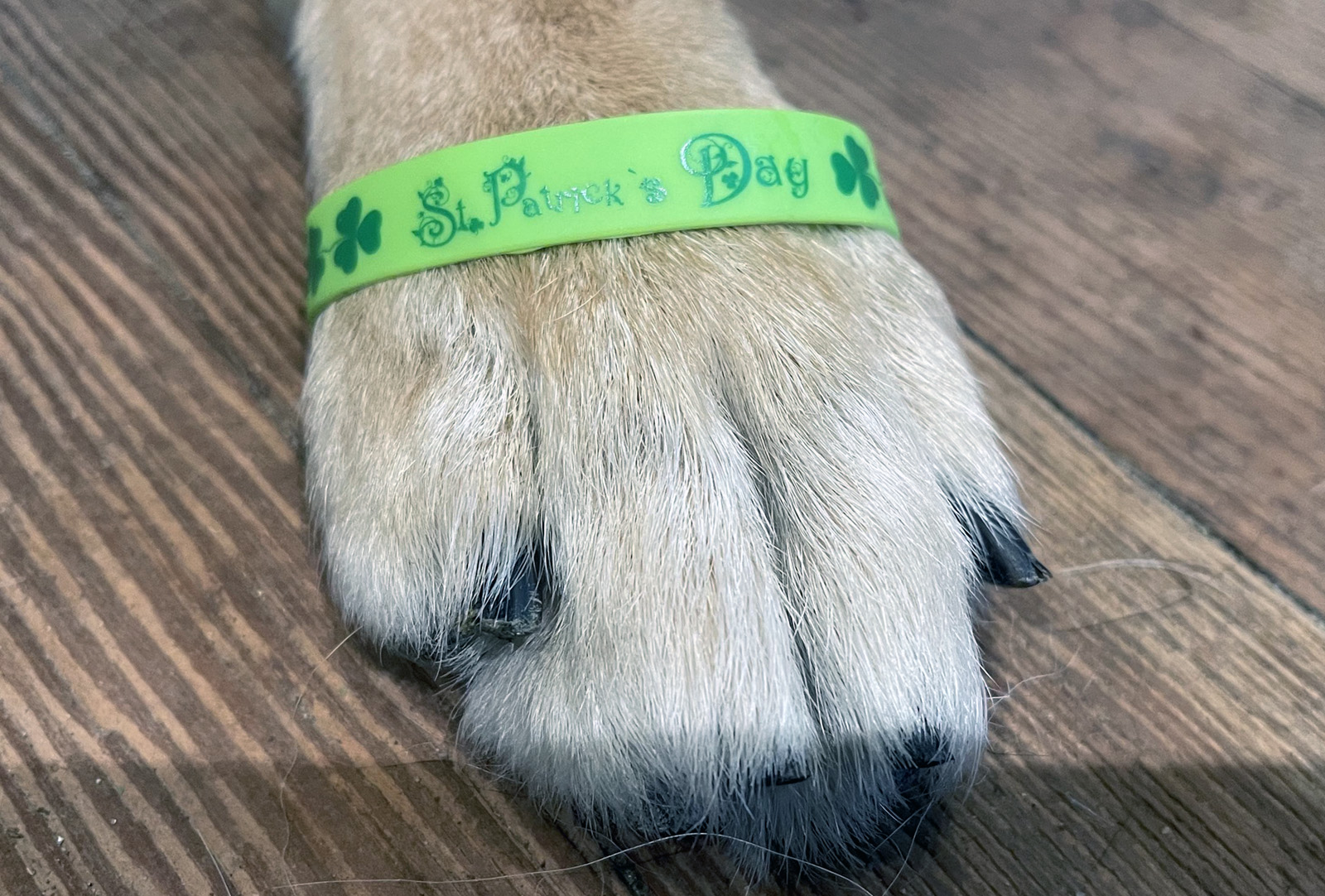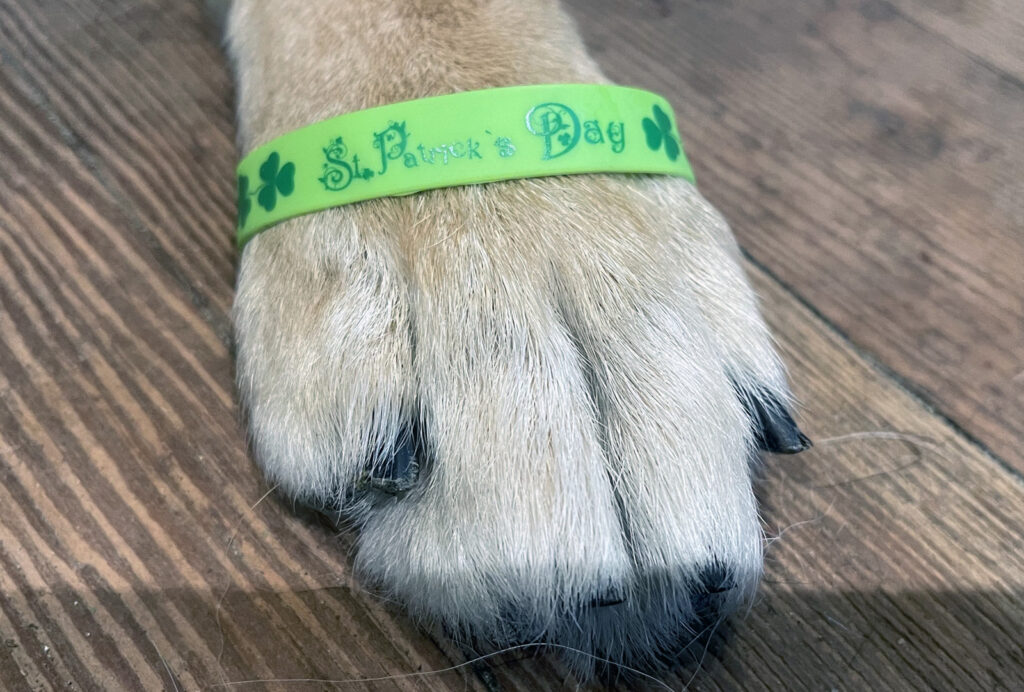 Saint Patrick's Day was Tuesday, and there was plenty of par-tay-ing around town. Since I was not info painting my fur green, I opted for a paw band instead. The corned beef was yummy, but I passed on the boiled green stuff.
Another one of those atmospheric rivers hit Alameda, and there was water everywhere!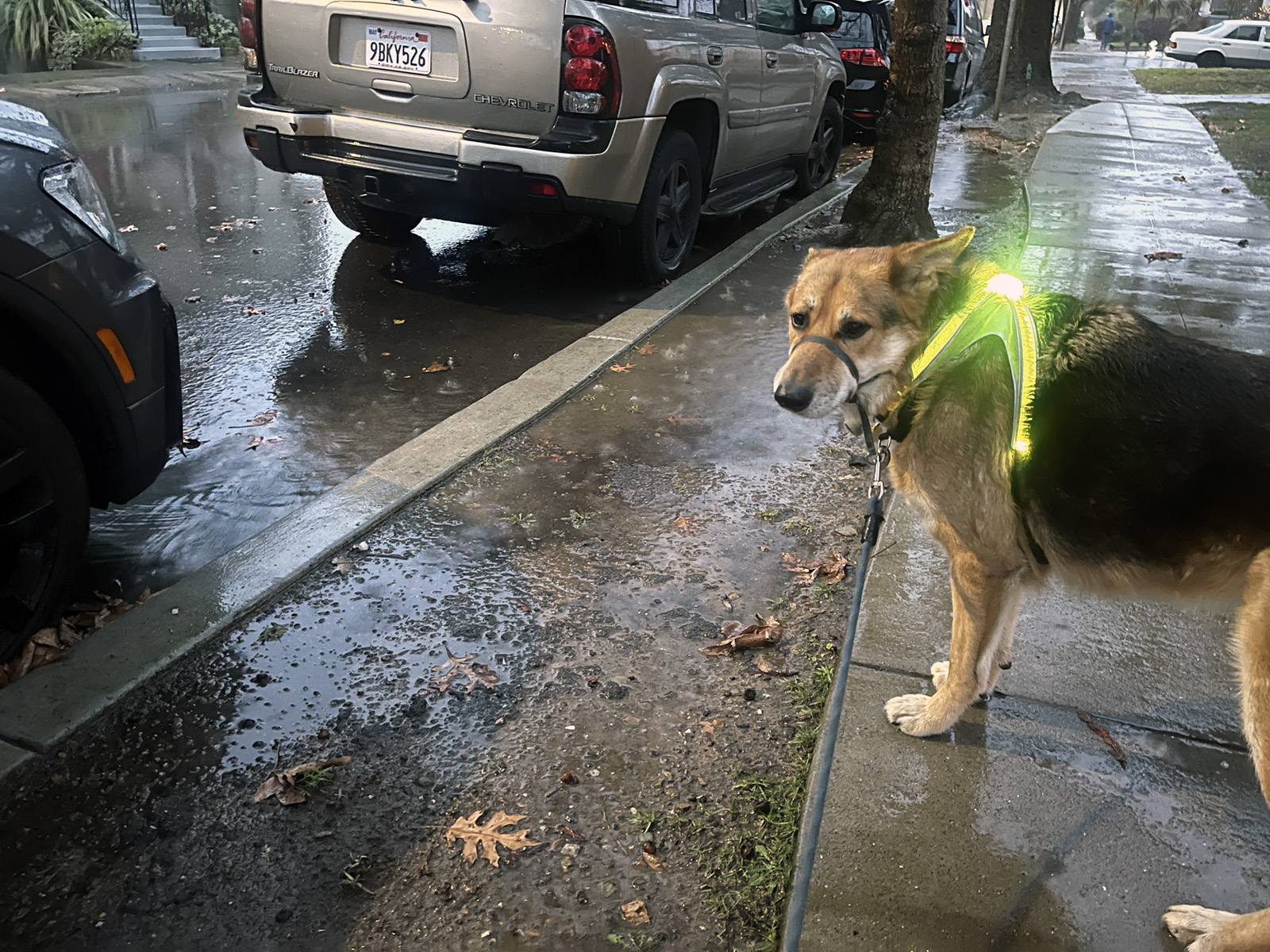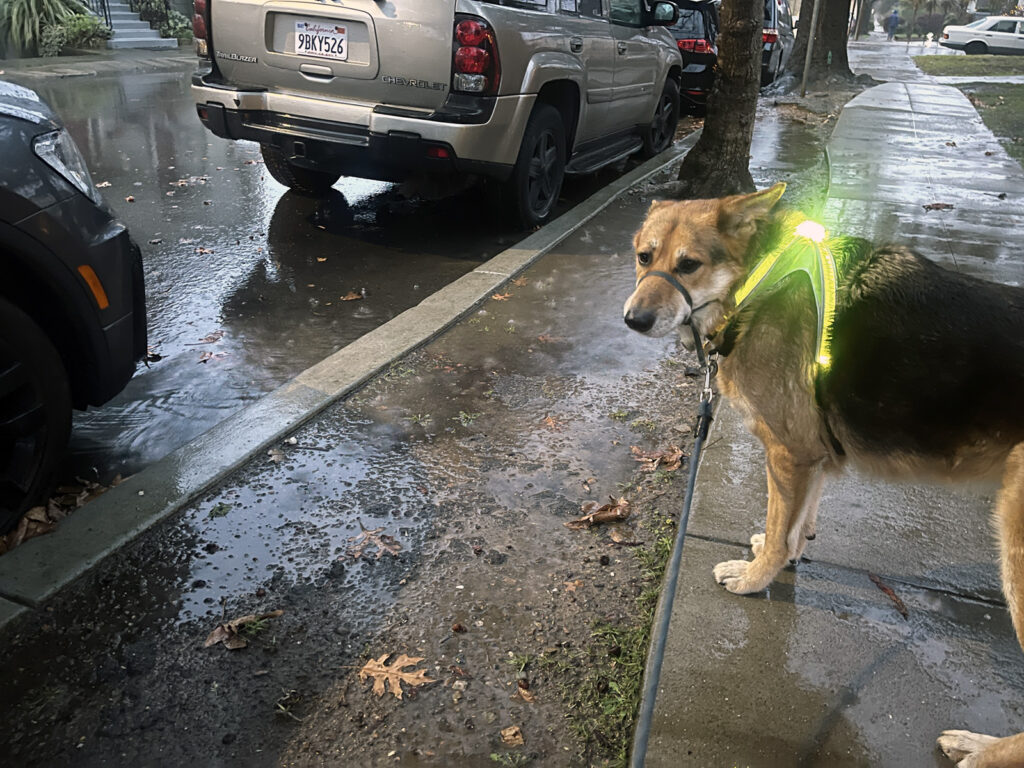 I took some extra precautions and used my lighted vest to increase my visibility, and my human companion was especially careful at blind driveways and every intersection. I didn't even cross the street until I was sure that all the cars were stopped at the red light. Even then, I looked behind me for cars making right turns who might not see me.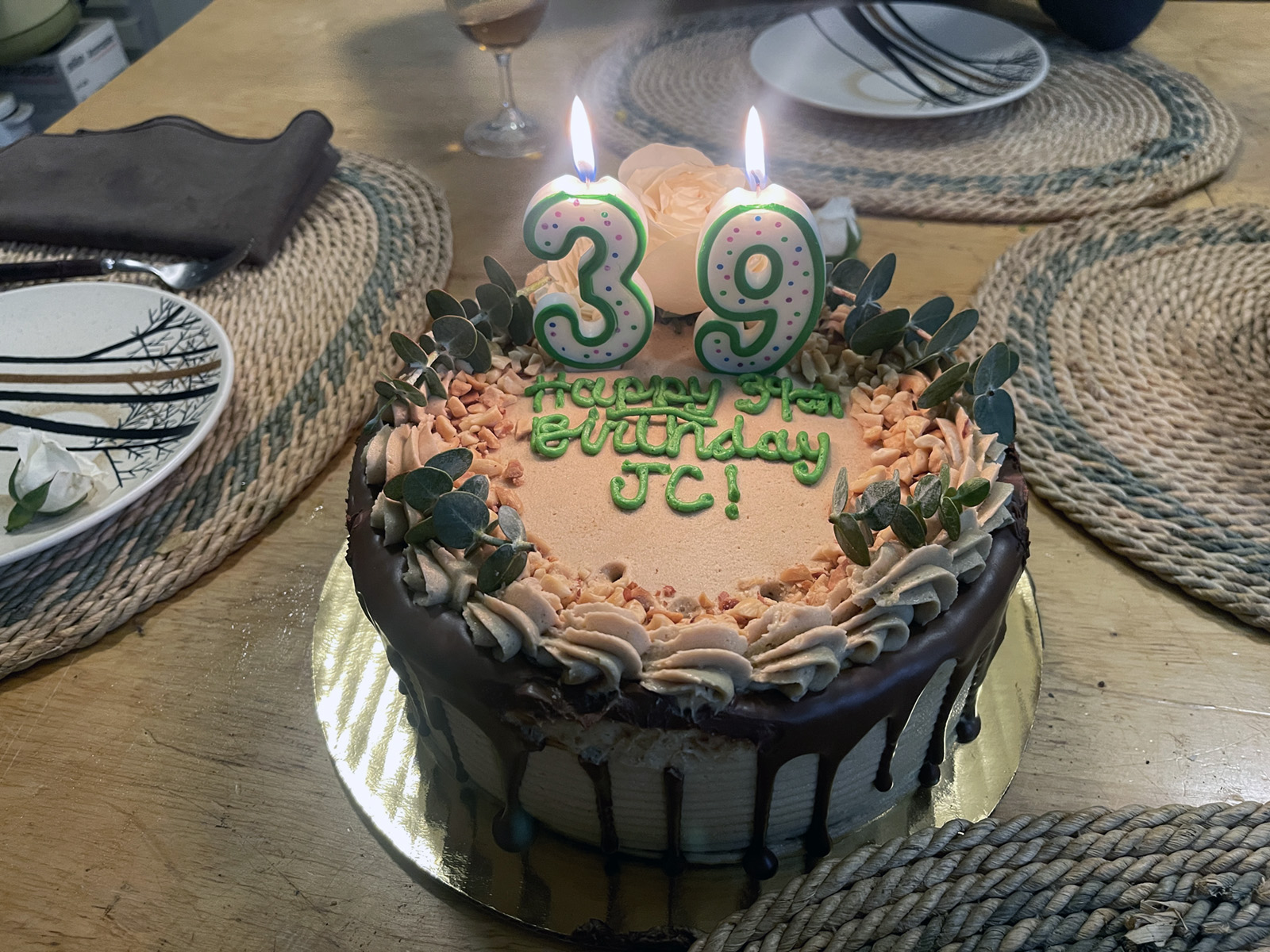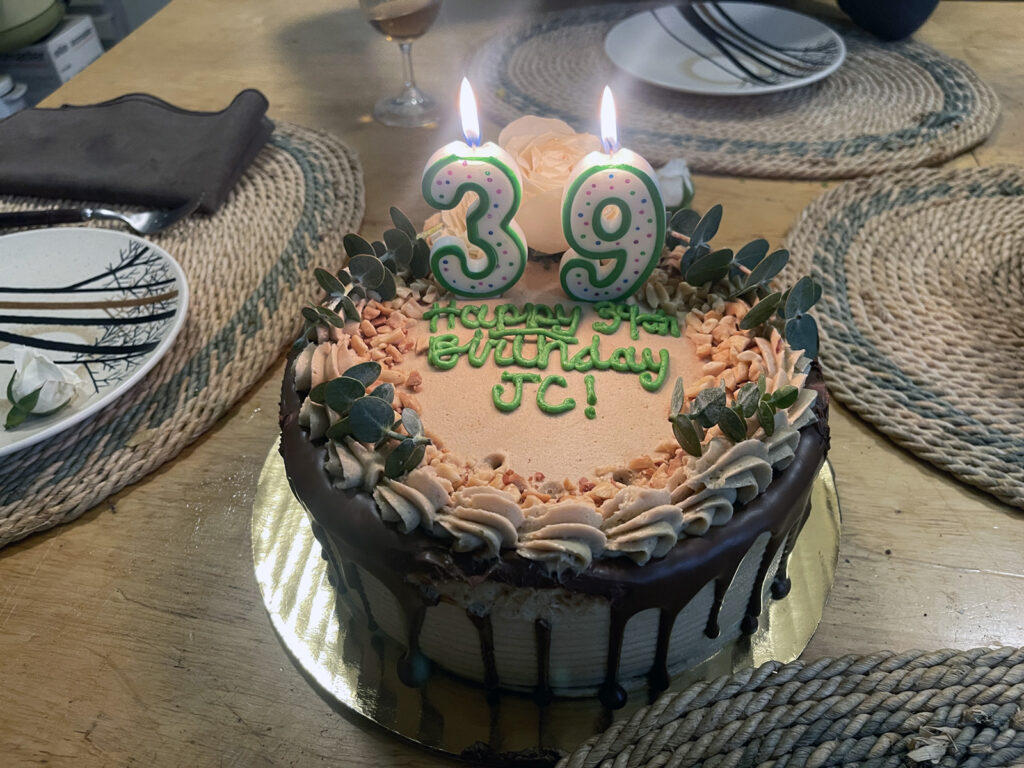 I am not supposed to be reporting this, but we celebrated a birthday in my house. Not saying whose it was, but… he has an opposable thumb, he feeds me, and takes me out to walk the Alameda beat. When asked about the significance of turning [BLEEPED OUT], he replied, "39 again… Live the myth, baby."
I have to admit, the non-dairy—vegan by any other name—birthday cake was tasty. White cake with peanut butter "butter cream" frosting that tasted just like the real thing. Yummy.
Next week, I will be visiting a possible dog park site as part of the Tilden-Clement project and investigating a flamingo sighting on Encinal Avenue.
Hope to see you on the street.
Mouf, Roving Reporter
Bear's-Eye View of Alameda
Mouf and his human companion can be reached via [email protected]. Their stories are collected at AlamedaPost.com/Jeff-Cambra/. All photos by Jeff Cambra unless otherwise indicated.