September was National Disaster Preparedness Month, which provided an important reminder to take action to ensure that you and your family have the knowledge, tools, and confidence to respond in case of emergency.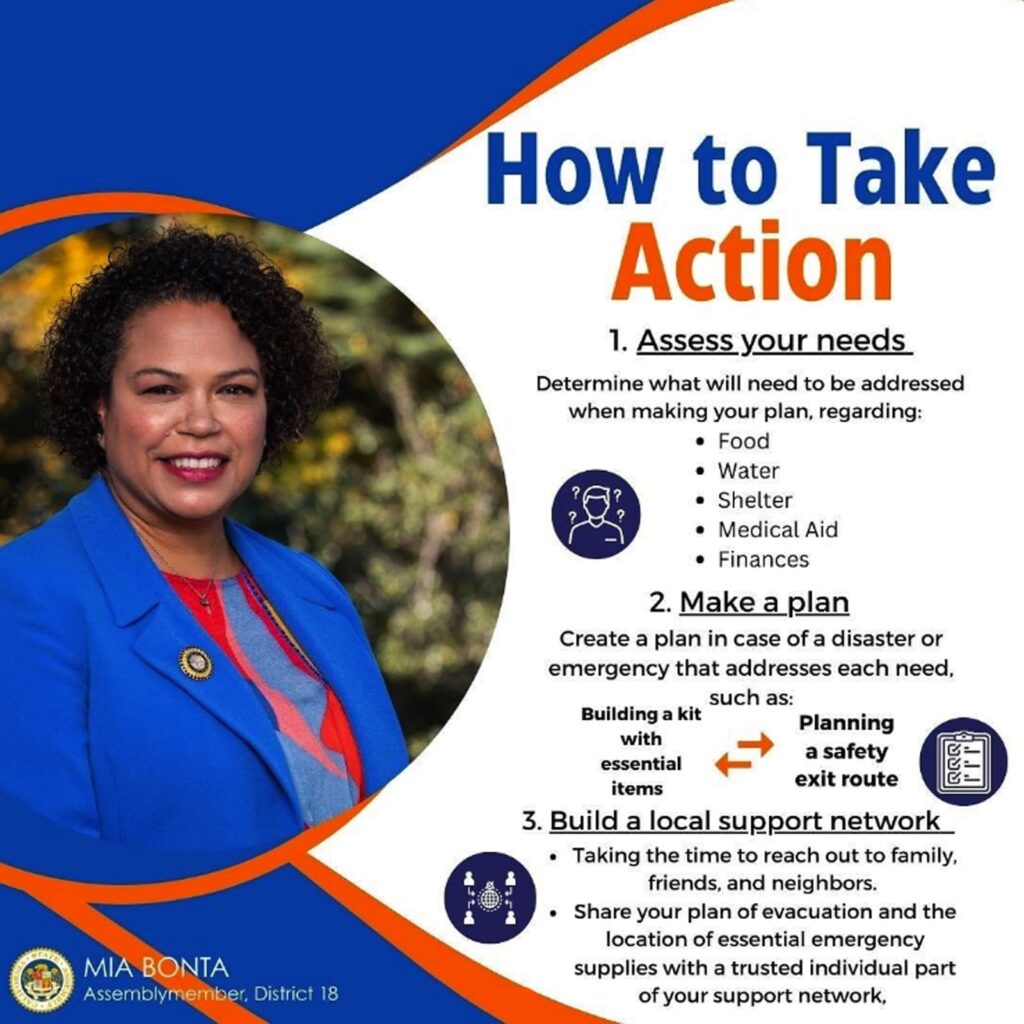 "Recent tragic disasters in Maui and unprecedented weather events we saw in August in Southern California have only strengthened the need to share local emergency resources, harden our communities against natural disasters, and prioritize work to lower the severity of these devastating events" 18th District Assemblymember Mia Bonta stated this week in her newsletter.
Noting that wildfires, flooding, earthquakes, and other natural disasters have become all too common in California in recent years, Bonta encouraged constituents to visit the Federal Emergency Management Agency (FEMA) website Ready.Gov to register for emergency warning alerts, create a shelter and evacuation plan, and build an emergency preparedness kit.
The Assemblymember's online newsletter includes resources for earthquake preparedness, personal emergencies, Community Emergency Response Team (CERT) training, and a variety of safety guides and classes from PG&E's Safety Action Center, FEMA's Ready Program, and the American Red Cross.
"Studies show that the effects of climate change have exacerbated many forms of environmental catastrophes, fueling wildfires and worsening the effects of flooding," Bonta stated. "This year, I am proud to stand alongside our community members to support pro-climate policies like SB 253 (Weiner, 2024), the Climate Corporate Data Accountability Act, to monitor the impact major corporations have on our environment."
This work is far from over, Bonta wrote. "As the California Legislature moves forward to better safeguard our communities, I want to encourage you to engage with local organizations working to protect and preserve our neighborhoods."