Hamlet in the Healing Garden, Rock & Roll Beer Stroll, PAL family concert, and Subpar's opening date.
Food Bank Players present Hamlet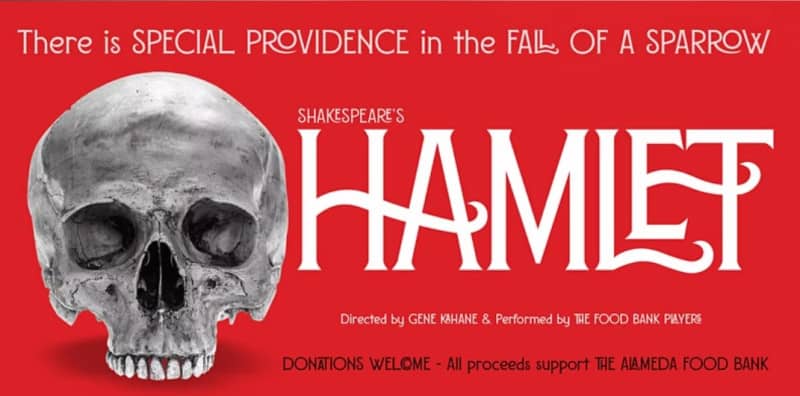 Alameda's Food Bank Players are wrapping up their summer season with Shakespeare's Hamlet, in the Healing Garden at 1435 Webster St., on August 19, 20, 21, 27, and 28 at 5:30 p.m. (not 6). With themes of madness, life and death, and revenge, the classic tragedy is recommended for adults.
Led by Alameda's former poet laureate Gene Kahane, the Food Bank Players productions support the food bank's efforts to help those who are hungry. The performances are sponsored by the West Alameda Business Association and the West End Arts District.
The performance space is outdoors so come prepared for evening weather. Street parking is limited in the area, so consider public transport or bicycle where possible. The performances are free, but donations are appreciated. Get tickets in advance at eventbrite.
Rock & Roll Beer Stroll through downtown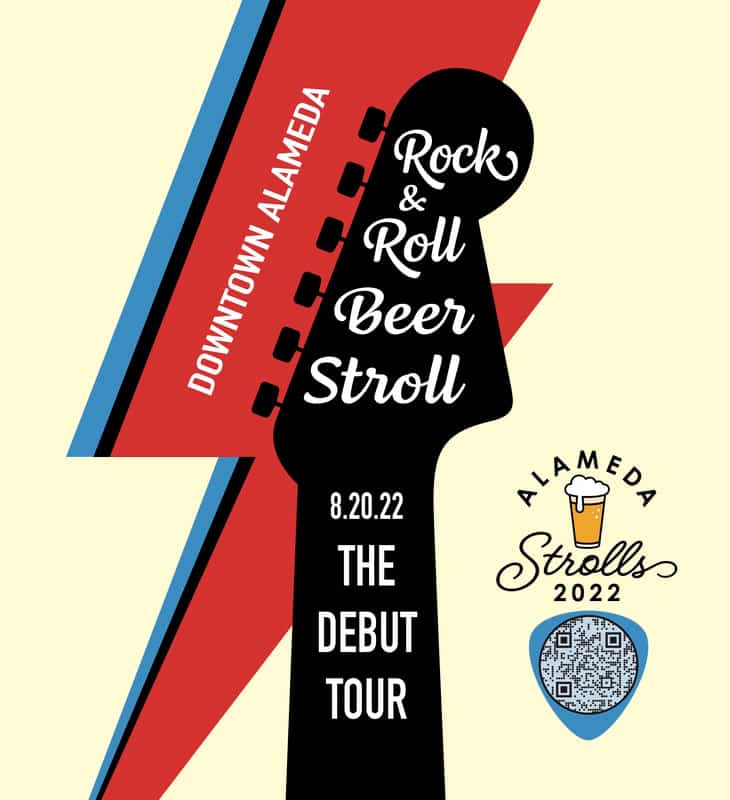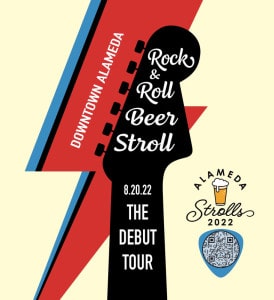 Sip and stroll your way through historic downtown Alameda, tasting premium craft beers and with yummy bites at the Downtown Alameda Rock & Roll Beer Stroll on Saturday, August 20, 1-6 p.m. Enjoy an afternoon filled with food, drink, and live music while learning about the unique styles of Northern California breweries and local chefs. More than a dozen different locations will serve craft beers from breweries including Almanac Beer Co., Alameda Island Brewing Company, Del Cielo Brewing Co., Altamont Beer Works, Faction Brewing, Shadow Puppet Brewing Company, Oakland United Beerworks (more to be announced).
Live music from Bullfight, Charles Wheal, Hearing Loss, Howell Devine, Paul Manousos, The Neptunes, Tim Merrit Jazz Quartet, and Untrained Melodies. Participating downtown businesses include Alameda Comedy Club, Bonne Vie, C'era Una Volta, Coffee Cultures, CRAFT Beer & Wine, Dragon Rouge Bistro, It'll Do, Johnathan's Sandwich House, Keller Williams Realty, L.F. Cochrane & Associates, Lola's Chicken Shack, Magpie & Thorn, McGee's Bar and Grill, Spinning Bones, and others.
You must be 21 or older with an ID to purchase tickets to the event ($55 to $65 general admission, $25 designated drivers). Wristbands will be provided at check-in (Alameda Avenue Al Fresco Dining Area, by the Alameda Museum, 2324 Alameda Ave., one block from the Oak Street Civic Garage).
PAL in the Parks free concert at Jean Sweeney Open Space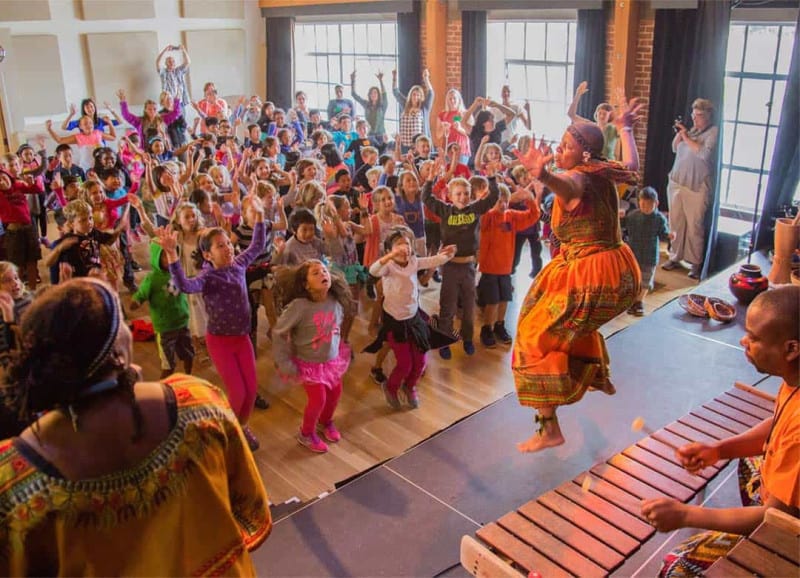 Rhythmix Cultural Works invites you to celebrate world cultures and diversity through the arts at this summer's first PAL Family Concert in the Parks, featuring the Chinyakare Ensemble, on Saturday, August 20, noon to 1 p.m. at Jean Sweeney Park. PAL stands for Performance Arts and Learning, coming together in a family-friendly series of music, dance, and arts education. As a family of musicians, artists and teachers, the Chinyakare Ensemble is a perfect choice for the first PAL's summer concert.
Chinyakare provides a glimpse of the beauty, excitement, and spirit of traditional African dance and song. The ensemble is committed to preserving and sharing traditional Zimbabwean culture, promoting community building and education through music and dance. Their performance, which has been called "electrifying," includes music, songs and dance that weave colorful stories that show scenes from everyday life, while teaching important life lessons, such as goal setting, perseverance, and thankfulness. View photos from an earlier Chinyakare PAL performance.
The free PAL Family Concert in the Parks are sponsored by Rhythmix in partnership with the City of Alameda's Recreation and Parks Department.
Subpar announces Alameda opening date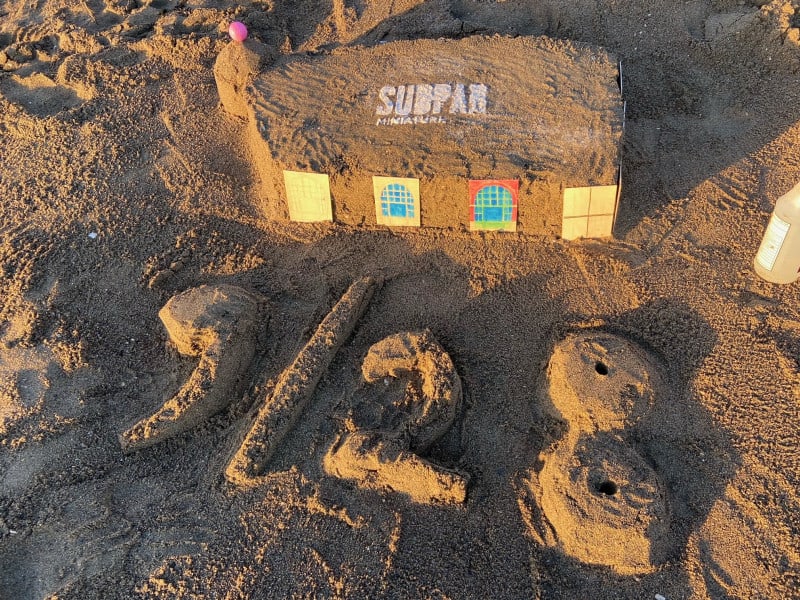 The wait is almost over. After almost four years, Subpar Miniature Golf will again open its doors in Alameda on September 28. The new location at 1600 Park Street and Tilden Way (formerly Walgreen's) is less than a block away from Subpar's old spot at 1511 Park Street—and it's twice the size. The announcement was made via video from the beach, where nothing but the date—9/28—was carved into the sand.
The new indoor miniature golf course will feature 18 holes with iconic East Bay themes, from the USS Hornet and the Posey Tube to the Port of Oakland's giant Trojan Horse shipping cranes. Some of the holes will be old favorites, while others are brand new, according to Subpar owner Michael Taft. The huge space also will have pool tables and a large arcade with air hockey, Skee-Ball, and other fun games. Watch a video showing construction in progress.
Of course, there will be mini-golf food and drinks, with both indoor and outdoor patio seating. Menu basics will include grilled cheese sandwiches and fries, beer and wine, and some boba drinks. "Unlike any other miniature golf course in the Bay Area, you'll be able to enjoy your drink on the course while you play," Taft said.