Handsome design, outstanding value, but limited availability
The Chevrolet Malibu is in a sweet spot in the automotive market. Demand for sedans is low as consumers gravitate toward SUVs and pickup trucks. Automakers eager to move their slower-selling models are offering attractive pricing, factory incentives, rebates, and sometimes special financing.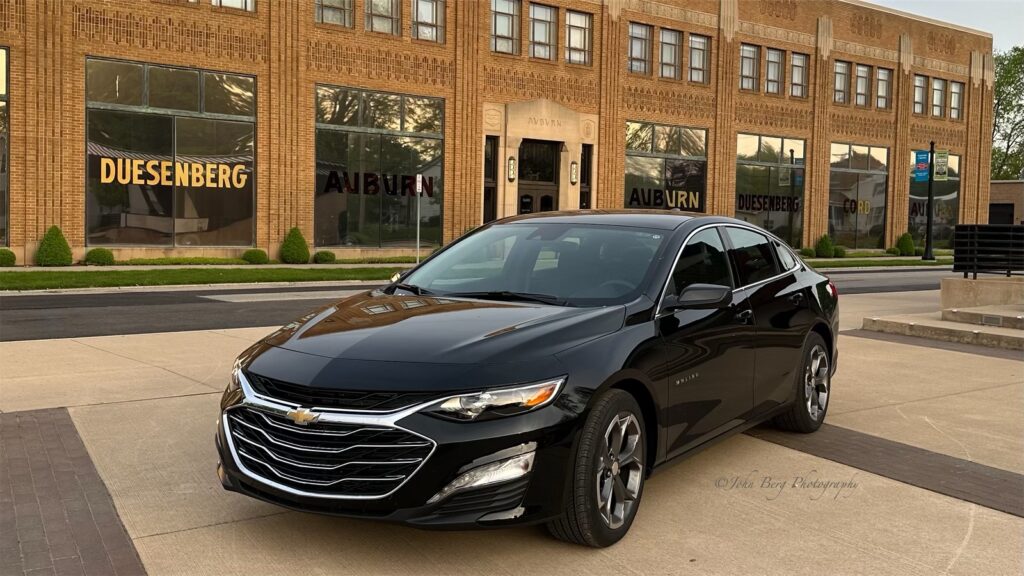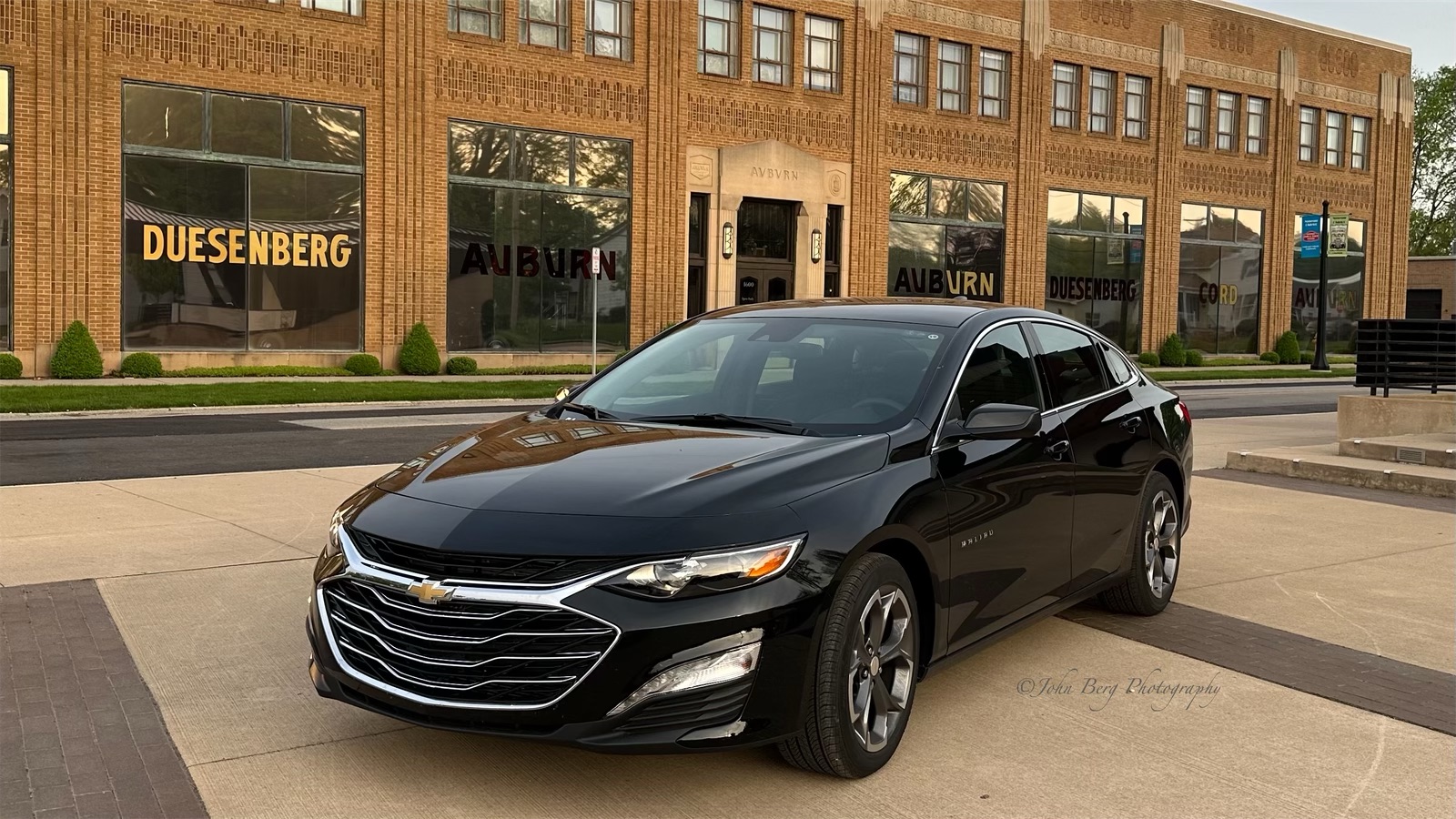 This 9th generation Malibu was introduced seven years ago in 2016, so we're nearing the end of its life cycle. 2022 was the last year of the more powerful 2.0L engine, and the upscale "Premier" trim was dropped, too. Chevrolet announced they stopped building 2023 models because they have already built enough cars to satisfy market demand. While General Motors has not yet announced a retirement date, the Malibu will likely be put to pasture soon.
As GM transitions toward an all-electric future, Malibu likely won't be directly replaced. That makes this a good time for value-conscious buyers to consider buying this excellent sedan.
Impressions of the 2023 Chevy Malibu LT
The Malibu looks more expensive than it is. The design is handsome, modern and expressive yet it's sufficiently plain to go incognito. I found the Malibu to be a great road trip companion. I rented a Malibu 1LT for the drive from Detroit to Chicago. The car drove nicely, was very comfortable, visibility was great, and fuel economy was excellent. One observation that really stands out is the Malibu's whisper-quiet cabin. Rental cars are generally forgettable, but the Malibu stood out—in a good way. I came away feeling the Malibu deserved a closer look.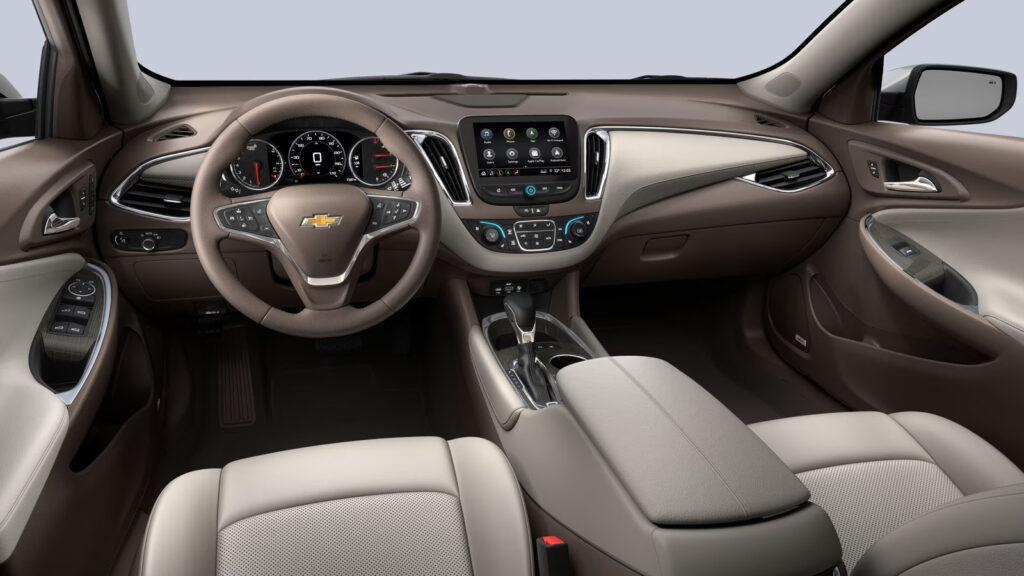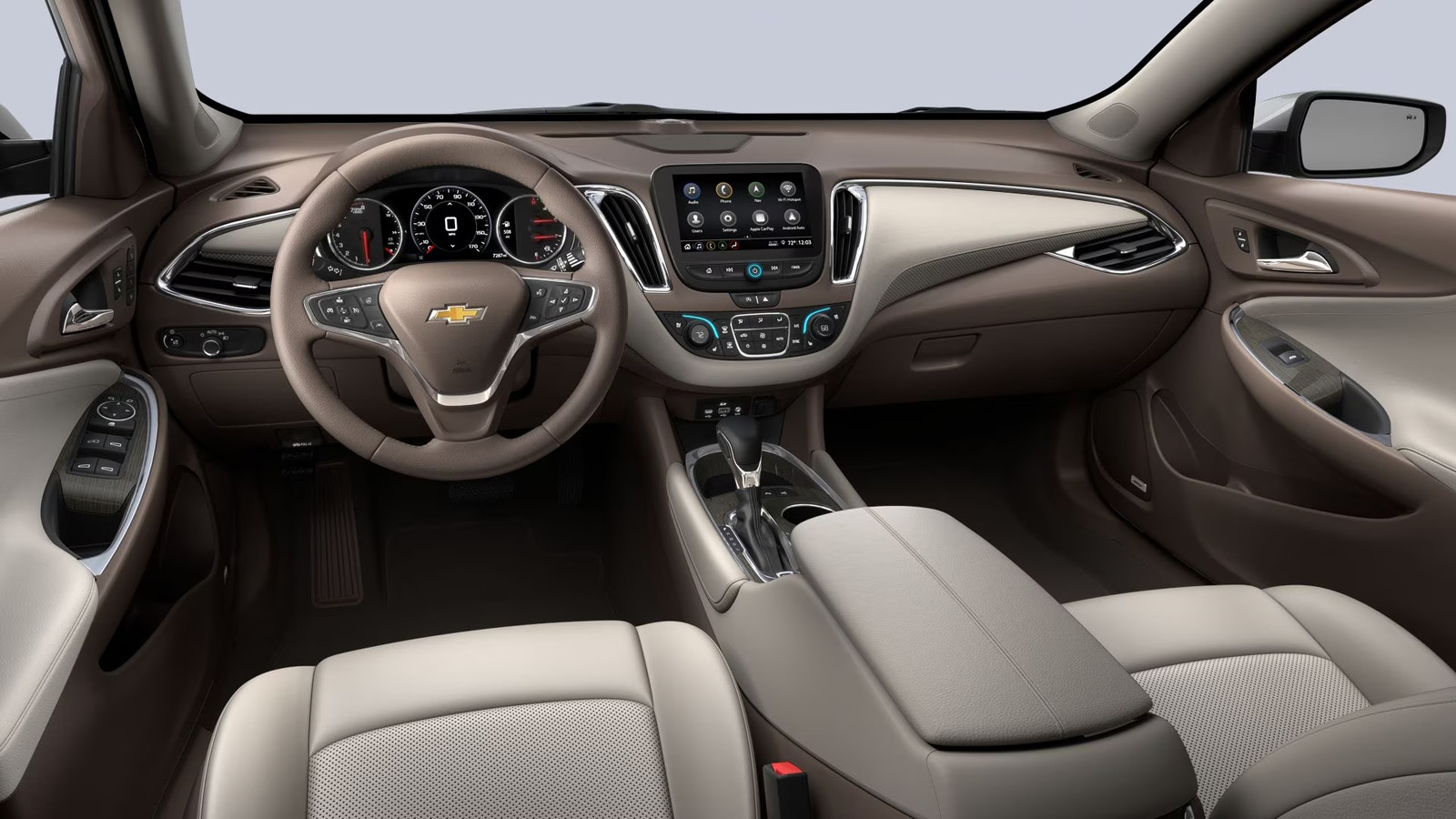 Handsome, upscale interior
The Malibu interior is handsome and looks upscale. The interior is adorned with attractive finishes and fabrics throughout. The Malibu is one of those cars that fits like an old pair of jeans. I never had to look for controls or learn how to operate anything. Ergonomics are great with an intuitive layout and everything within easy reach. My only disappointment was a cheap feeling plastic steering wheel and generic upholstery. Reason enough to step up to the 2LT that comes equipped with leather and a thick wrapped steering wheel.
All-day comfort
Malibu is a midsized car but feels much larger inside. The seats were all-day comfortable with ample leg room, shoulder room and head room. The back seat was equally spacious—it can easily seat three adults. The generous trunk was plenty big enough for all my luggage and camera gear with room to spare.
Composed yet playful on the road
The Malibu is a satisfying car to drive, it feels solid and well planted. The car maintains its composure even when traversing broken pavement and pothole ridden streets. When driving in heavy Chicago traffic, the engine's stop-start feature was barely perceptible and unusually satisfying.
I had the occasion to drive on some backroads and found the Malibu is playful.  The car is light on its feet, handling is responsive and there's a predictable amount of understeer. Malibu always felt safe even when driven aggressively.
Under the Malibu's Hood
I would have preferred more power but the little four-cylinder engine has plenty of juice and gets excellent fuel economy. The Malibu comes equipped with a 1.5L turbo coupled to a continuous variable transmission (CVT) which makes 160 horsepower and 184 lb ft of torque. While 1.5L of displacement may not sound like much, it's a high feature power plant utilizing direct injection, variable valve timing, and a low-inertia turbo charger that gives the Malibu ample power on the highway and surprisingly quick acceleration off the line, too.
Satisfying infotainment system
The audio system sounded really good and outperformed upscale systems offered by some rival car makers. Rental cars aren't exactly an audiophile's dream so my infotainment expectations were low. It turned out that the Malibu's factory stereo system with 8" touchscreen ended up being one of the car's highlights. Combined with the car's quiet ride, the sound system delivered a satisfying listening experience. The 1LT system doesn't offer factory navigation, but Apple CarPlay worked flawlessly and allowed me to navigate, stream, and talk on my phone wirelessly.
Fuel economy and pricing
The 2023 Chevrolet Malibu gets an EPA MPG rated 27 city / 35 highway. I observed an average 31.6 miles per gallon over 480 miles of mostly highway driving. Price as tested $29,195 including destination.
My verdict on the 2023 Chevrolet Malibu LT
I ended my trip scratching my head wondering why such a good car has largely been relegated to rental car fleets. It is a buyer's market for the Chevy Malibu and it deserves your consideration.
John Berg is a contributing writer for the Alameda Post.