To the Editor:
When does the City exceed its authority to make choices that are not chosen by its citizens? Three of five city councilmembers advocated more pro-bicycle and pro-pedestrian positions and authorized City Staff to embark on a plan to prioritize bicycle and pedestrian wishes. It has a city-appointed Transportation Commission that mostly favors bicycle and pedestrian desires over those of motorists.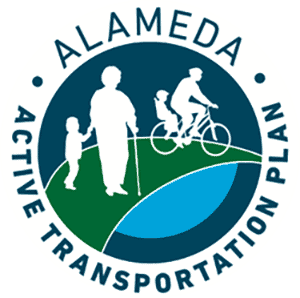 Recently (2020) the City created an Active Transportation Plan (ATP). There are no state or federal laws requiring the City of Alameda to create such a plan. Its website is https://www.activealameda.org with its latest plan downloadable at https://www.activealameda.org/Draft-Plan-2022. The ATP's listed goals are to reduce greenhouse gas emissions, prioritize biking infrastructure, and increase the percentage of walking and biking.Noted. But when does one minor segment of the population get to dictate what everyone else must do and enjoy?
I have two issues that I will now highlight involving Versailles Avenue and Gibbons Drive. Other citizens may have other concerns with the ATP.
Versailles Avenue
Because of COVID-19, the City of Alameda chose a few streets to be slow streets. Most of those slow streets were chosen because of bicycle advocates. Versailles Avenue is one of just a few routes that facilitates travel to and from the north to the south of the island. As a slow street, the City placed temporary (been there for over two years now) barriers at Fernside and at Central Avenue to slow down vehicle traffic. However, Versailles Avenue is also one of the few direct routes for vehicles to get from Oakland to the Versailles business district. By closing off Versailles Avenue, vehicles, particularly delivery vehicles, going to and from Oakland to that area must travel further out of their way to use side streets or High Street or Broadway to get to that business district. That diversion actually increases greenhouse gas emissions thus defeating one of the City's stated goals.
When a survey of slow streets was announced six months ago, 49 percent of those polled said that they disliked Versailles Avenue as a slow street. No other slow street had such a high negative rating. That 49 percent displeasure was brought to the attention of the Alameda Transportation Commission, which voted to recommend to the City Council to drop Versailles Avenue as a slow street and even consider Pearl Street as an alternative. The City Council ignored the recommendation of its Transportation Commission and has continued to keep Versailles Avenue as a slow street. With the ATP, slow streets are candidates to be neighborhood greenways (commonly known as bicycle boulevards in other cities.) As such, Versailles Avenue could become permanently closed to through traffic.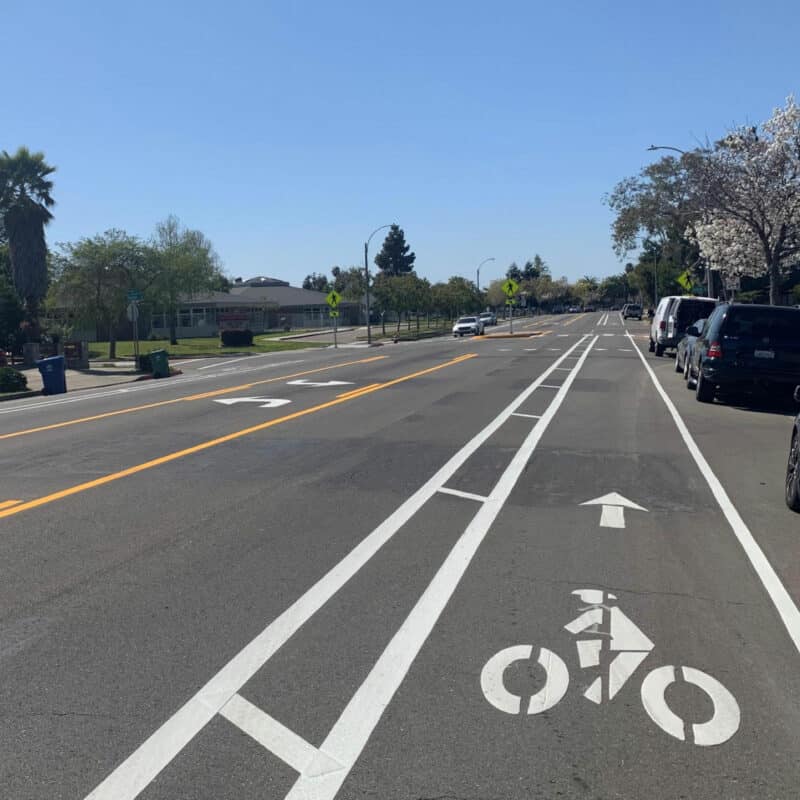 Gibbons Drive
Gibbons Drive is one of the most beautiful streets in Alameda, with liquid amber trees along its entire route. Before Tilden Way was opened, Gibbons Drive was designated as a major street segment because vehicles coming from Oakland along High Street could get to downtown Alameda more easily using Gibbons Drive. It is no longer a major street, but confusion exists within the City. A recently distributed Street Designation chart listed Gibbons Drive as a local street, yet the ATP considers Gibbons Drive a "local connector." I agree that it is more of a connector to the other streets and therefore should be enjoyed by all modes of transportation.
Many people who visit Alameda for business or pleasure for decades have praised that when they visit Alameda they intentionally choose a route so that they may drive down Gibbons Drive. The ATP will put a stop to that. For some reason, Gibbons Drive has been selected to also be a neighborhood greenway (bicycle boulevard). Closing the street to through traffic (uncertain how, as it is included currently in the street light traffic signal at High Street-Fernside-Gibbons Drive) is bound to be controversial.
Some residents might think that encouraging fewer vehicles along Gibbons Drive will make it more lovely for them, while others think that the bicyclists are trying to make claim to Gibbons Drive by denying vehicles the right to also enjoy the ambiance afforded by driving down Gibbons Drive. If the City closes off Gibbons Drive at High Street in either or both directions, it only encourages drivers to divert to neighboring streets to then get back to Gibbons Drive, which increases greenhouse gas emissions and angers residents of those adjacent streets.
That sounds as if bicyclists want to savor the beauty of those trees for themselves and deny such beauty to out-of-town vehicle visitors.  I want everyone to enjoy their beauty. This opinion is that of a resident of Gibbons Drive for over 65 years.
Who decides on Alameda's Active Transportation Plan?
Who gets to make that decision? Is it the homeowners who live on Versailles Avenue or Gibbons Drive, the homeowners on the adjacent streets who also enjoy Gibbons Drive, or City Staff who have targeted Gibbons Drive to be enjoyed only by bicyclists and pedestrians?
At the ATP virtual workshop on Wednesday, October 5, there were only about thirty participants. For a city of over 70,000, only thirty participants (many paid City staff and consultants) is an extremely small representation of its citizens.
The ATP's draft plan has a very short time frame for review as it will go to the Alameda Transportation Commission at a specially chosen meeting on Thursday, October 20. That commission usually only meets every two months on a Wednesday, but that early special session is curiously chosen so that it happens before election day in November.
The current Alameda City Council is scheduled to discuss and approve the ATP at its December 4 meeting. I encourage those both in favor and not in favor of the ATP to participate in that City Council meeting, which as of October 4 is still limited to only those who have internet connections or can phone into the Zoom session.
Jim Strehlow
Homeowner, 67-year resident of Alameda.
---
Editorials and Letters to the Editor
All opinions expressed on this page are the author's alone and do not reflect those of the Alameda Post, nor does our organization endorse any views the author may present. Our objective as an independent news source is to fully reflect our community's varied opinions without giving preference to a particular viewpoint.
If you disagree with an opinion that we have published, please submit a rebuttal or differing opinion in a letter to the Editor for publication. Review our policies page for more information.