On Saturday, March 5th, the Encinal High School Athletic Boosters hosted their 22nd Annual Crab Feed at the Alameda Officer's Club. The event was a huge success! 325 attendees were excited to join after this annual event was skipped in 2021 due to the pandemic.
The event featured both silent and live auctions, a raffle, a balloon pop and a wheel of fortune. Over 50 student-athlete volunteers made the evening possible, serving over 700 pounds of crab.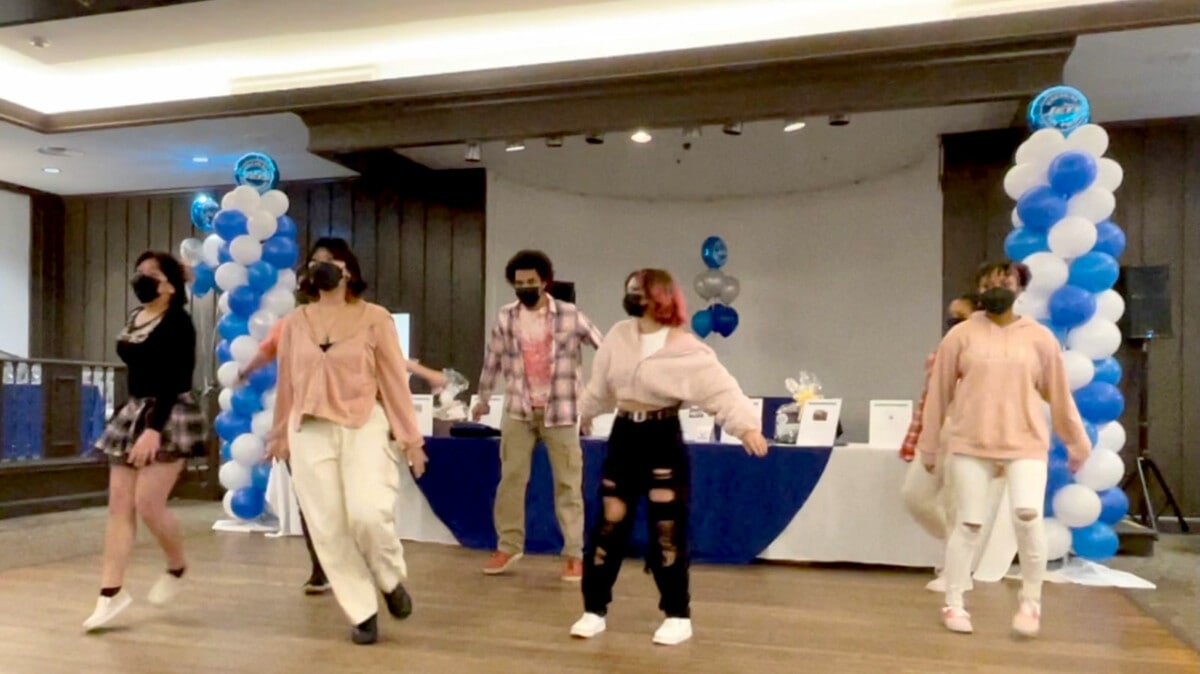 The evening featured the Encinal Dance Club performing to an attentive audience. Together, Encinal High School teacher Kevin Gorham and EHS parent, Laura Palmer led lively dessert and live-auctions. The grand finale item of the auction was a Puerto Vallarta vacation stay in a private home. The prize was donated by Webster Street's WesCafe. Boosters' Vice President of Events, Tina O'Shea, was the auction chair.
After the event, Boosters Board President Todd Roloff commented, "We are amazed at the community response to this event. The Board wasn't sure we were going to move forward with an in-person event until just six-weeks ago. And, while numbers aren't officially calculated yet, this could be the best fundraising year for the Crab Feed ever!"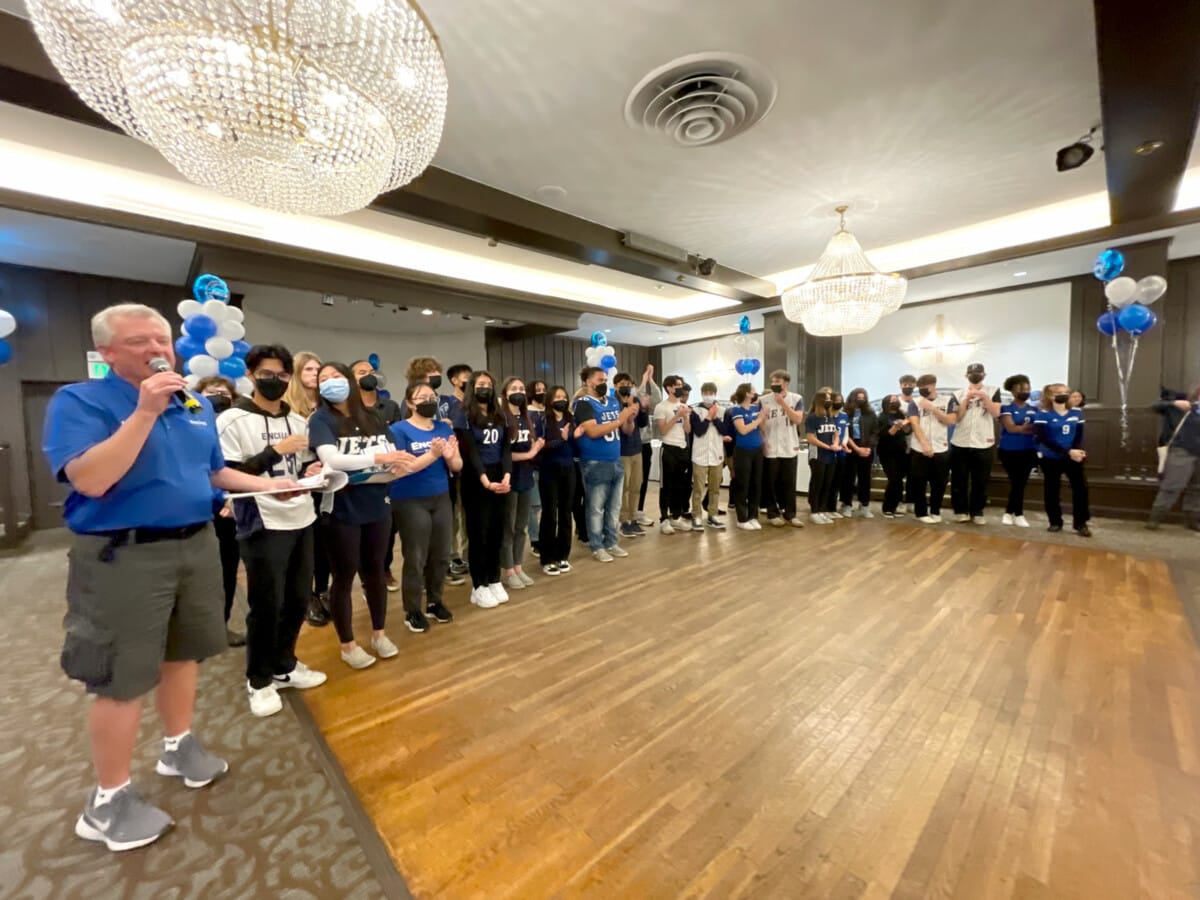 100% of proceeds go to benefit Encinal High School's sports programs. If you missed the Crab Feed but wish to show your support for the Encinal Jets sports program, you may make a financial contribution from the event page.