Alameda Fire Department responded to the report of an explosion in the 900 block of Shorepoint Court just after 9 a.m. Friday morning, November 10.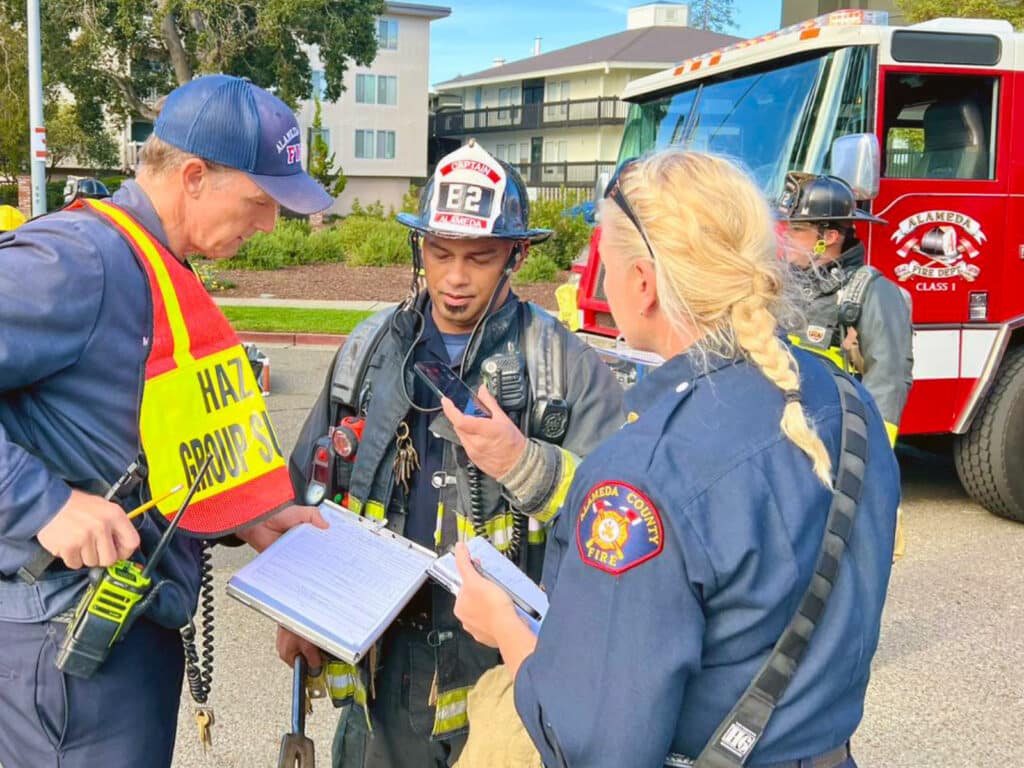 AFD firefighters found a male patient who had sustained chemical burns, according to a short AFD report. The firefighters provided emergency medical care and transported the patient to a local trauma center, later reported to be Highland Hospital.
Alameda County Fire Department also responded with their HazMat Team to assist in the identification and decontamination of the hazardous materials. Residents were asked to shelter in place.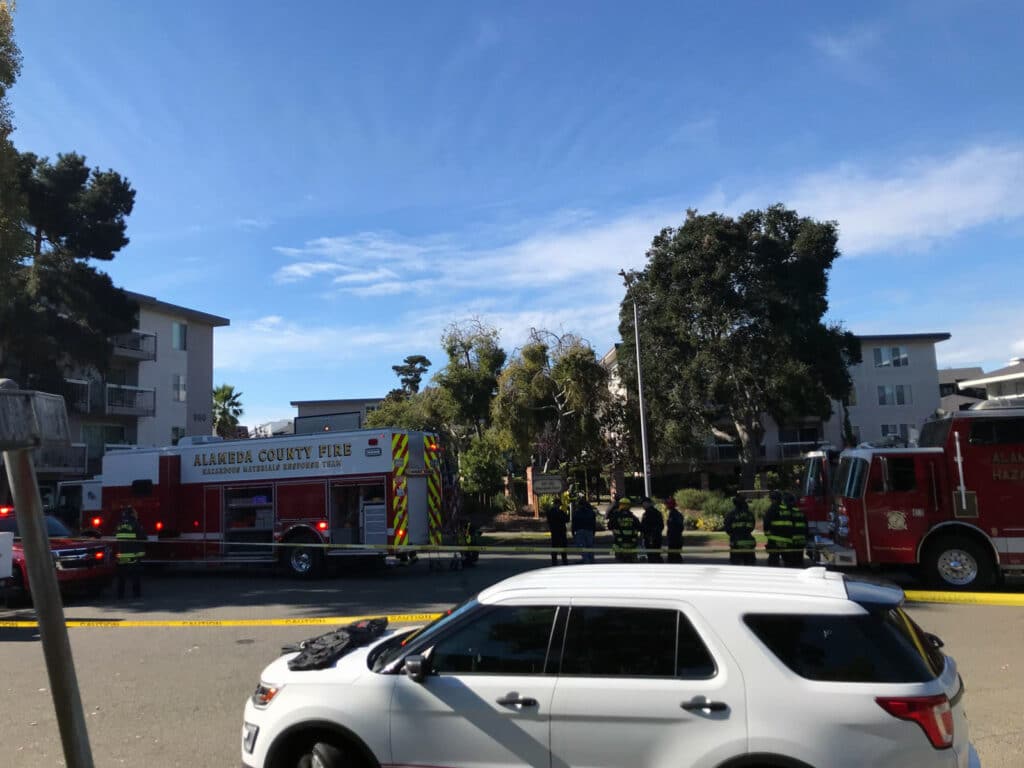 KTVU News reported that the injured man was a pool service employee who suffered burns to his face and chest when the pump system for the pool house failed. According to the report, officials said a chemical reaction may have led to the explosion.
The shelter in place order has been lifted as the area has been deemed safe for residents.