Alameda Health System's skilled nursing facility has been recognized on Newsweek's 2024 list of America's Best Nursing Homes. This prestigious award was announced on Wednesday, September 27.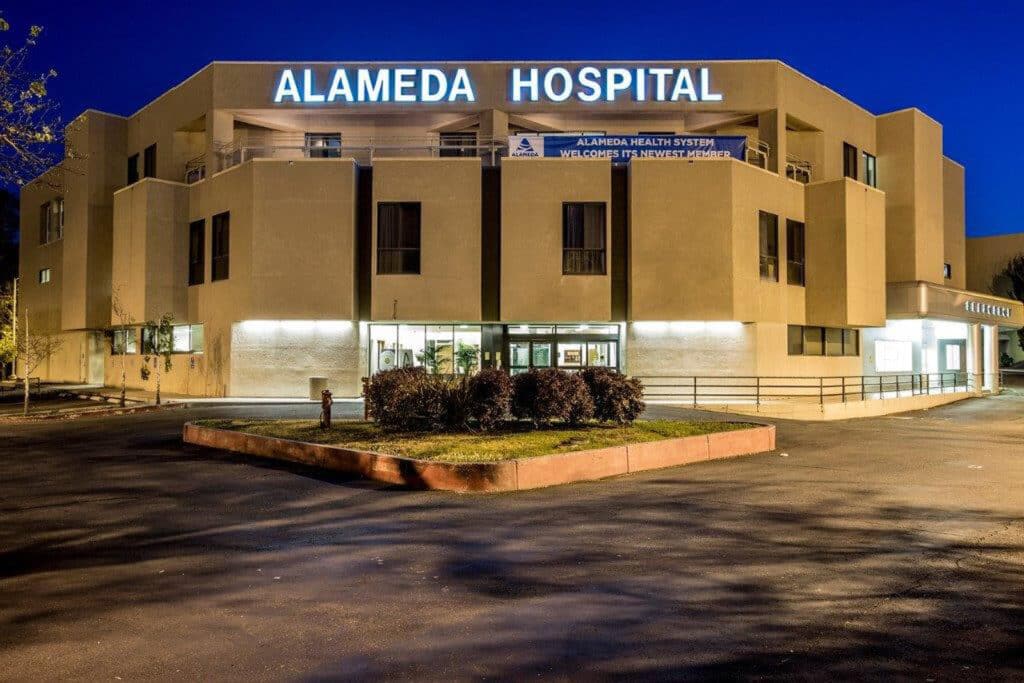 "Congratulations to Alameda Hospital Skilled Nursing Facility for being ranked among Newsweek's best nursing homes, as well as being the top-ranked facility in Alameda County," said James Jackson, CEO of Alameda Health System. "Taking good care of aging, disabled, or rehabilitating family members is something we all want to get right. But it's not easy, especially for low and middle-income families. I'm so proud that Alameda Health System provides essential long-term health care needs to all in our community, regardless of their ability to pay. Not only that—we do it exceptionally well."
Richard Espinoza, chief administrative officer of post-acute services at Alameda Health System, said he was "delighted" by the ranking, which includes South Shore Rehabilitation and Wellness, Park Bridge Rehabilitation and Wellness, and Alameda Hospital Sub-Acute Unit.
"I'm thankful and grateful to our caring, compassionate, and professional health care teams who strive every day to deliver high quality, patient-centered care to each of our residents,"Espinoza said.
The America's Best Nursing Homes 2024 ranking lists the nation's leading nursing homes in the 25 states with the highest number of facilities according to the Centers for Medicare & Medicaid Services (CMS). The evaluation is based on five data sources:
CMS Data: Used to determine the performance of nursing homes.
National Online Survey: Thousands of medical professionals, registered nurses, nursing home managers and administrators, therapists, and physicians were surveyed.
Management of COVID-19: A COVID-19 score for each facility was calculated, with the objective of awarding nursing homes that have had the best possible response and protocols during the pandemic.
Resident Satisfaction Data: National patient safety goals from The Joint Commission (TJC) and Google reviews were included.
Accreditation: Data on nursing homes provided by TJC and Commission on Accreditation of Rehabilitation Facilities (CARF).
In the U.S. today, the median cost of a private room in a nursing home is more than $100,000 a year—a staggering burden for even well-off families. AHS has four skilled nursing facilities that provide long-term or temporary residence for patients undergoing medically necessary rehabilitation treatment. All four Alameda facilities serve the safety-net communities in Alameda County with standards of care that are on par with the best nursing homes in the country.
About Alameda Health System
Alameda Health System (AHS) is a leading public, integrated health care provider and medical training institution recognized for its patient and family-centered care. AHS provides comprehensive medical treatment, health promotion, and disease prevention throughout its integrated network of hospitals, clinics, and health services. AHS includes three acute care hospitals, a psychiatric hospital, four ambulatory care wellness centers, five post-acute facilities, and the only adult Level 1 Trauma Center and psychiatric emergency department in Alameda County. For more information, visit AlamedaHealthSystem.org.