If you can't see a pro, learn how to care for your own muscles.
Flying cross-country can be daunting for many reasons. At our most recent personal training session, a client of mine asked for reminders of how to use her tennis ball on the plane. She was preparing for a trip to the east coast. You see, months ago before she departed for a shorter flight, I suggested she carry a tennis ball in her purse to use on the plane. I gave her suggestions to massage her muscles and increase circulation on the flight. She doesn't even play tennis but went out and bought a can of balls for the trip. Upon her return, she said she and her family have made tennis balls a required carry-on item for future flights!
"Whenever you press and roll tight muscles and tissues over an object, such as a ball or cylindrical foam roller, it activates nerve receptors that tell your brain it's OK for that muscle or tissue to relax," writes Joe Yoon, author of Better Stretching.
For your most effective rub-down, visit a certified massage therapist. Doing so can be a pampering experience or/and a therapeutic one. For your day-to-day needs, if you know how, you can massage some muscles yourself. In a pinch, a tennis ball or a bottle of water can be used to alleviate minor aches and pains. But there are tools designed for those purposes. Increasing circulation with massage could also prevent future pains or soreness.
Choices for do-it-yourself muscle care
These are some of some of the tools available for do-it-yourself muscle care: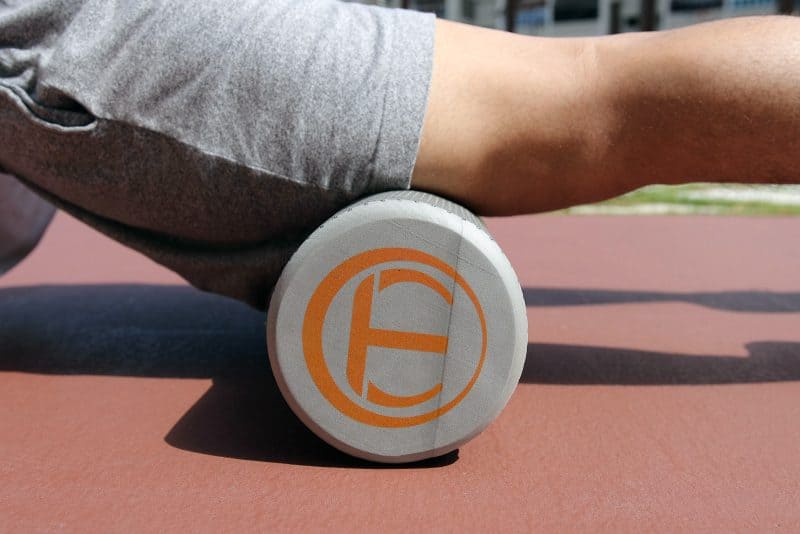 Foam Rollers – These are one of the least expensive and most versatile tools for muscle care that people can use to target various areas of the body. Using specific positions, you roll atop the device with your body weight providing the pressure. Foam rollers are available in a variety of lengths, diameters, surface textures and materials. The various densities of the foam are commonly color-coded. White signifies the softest rollers, black is used to identify the densest and therefore most firm, while medium density rollers are usually colors such as blue, green or red.
Muscle Rollers/Sticks – Like foam rollers, muscle rollers and sticks come in a variety of diameters, lengths, and surface textures. As a muscle roller is less bulky than a foam roller and will fit in a bag, its portability allows for traveling. You can control the amount of pressure applied to your muscles as you press into them using your arm power. However, this does require using both hands, which limits which areas you will be able to reach.
Massage Guns – These are growing in popularity. If you are willing to pay a minimum of $100 you can invest in this vibration therapy tool for muscle care. Often used by athletes, massage guns can be used on most every muscle group to relax the area and reduce soreness. When researching this handheld percussive tool, look for a solid model with a reach-friendly handle. The higher the amplitude, measured in millimeters, the deeper the massage could potentially be. PPM is percussions per minute. Stall Force is the amount of pressure, in pounds, that you can apply to the device against your muscle before the motor shuts off. The devices can be noisy, but if you are willing to pay for a quieter version with a range of attachments, you have many options. Just know that the more you pay, the more power and versatility you will have.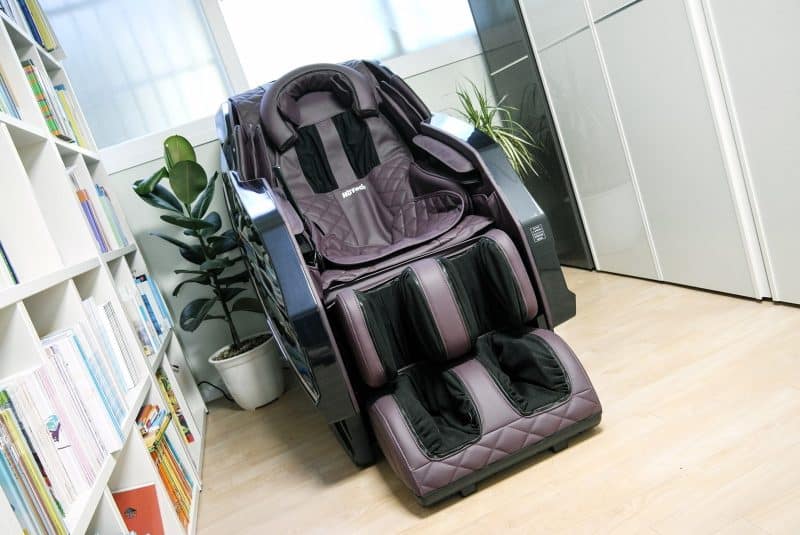 Massage Chairs – You don't want to do any work? It is going to cost you. You could buy a massage chair, which will set you back several thousand dollars, and just set it and forget it. But you should know that the chairs will only knead your posterior muscles. Most chairs will only massage your back, some can massage your calves while the bottoms of your feet get a little attention, and for a premium, your seat (booty and hammies) can be pampered as well.
It is important to remember that these muscle care tools are for use only on your muscles — not on your bones or your joints. Seek the advice of your doctor or a professional for proper use and if your aches and pains are worse from using any of these tools, immediately stop using it and contact your doctor.
Contributing writer Denise Lum is a Health and Fitness Coach raising her family in Alameda. Contact her via [email protected] or FitnessByDsign.com. Her writing is collected at AlamedaPost.com/Denise-Lum/.