The West End Arts District is seeking Alameda and East Bay artists to paint original works for an outdoor exhibit at The Healing Garden. Deadline to submit a short letter of interest is Friday, May 19.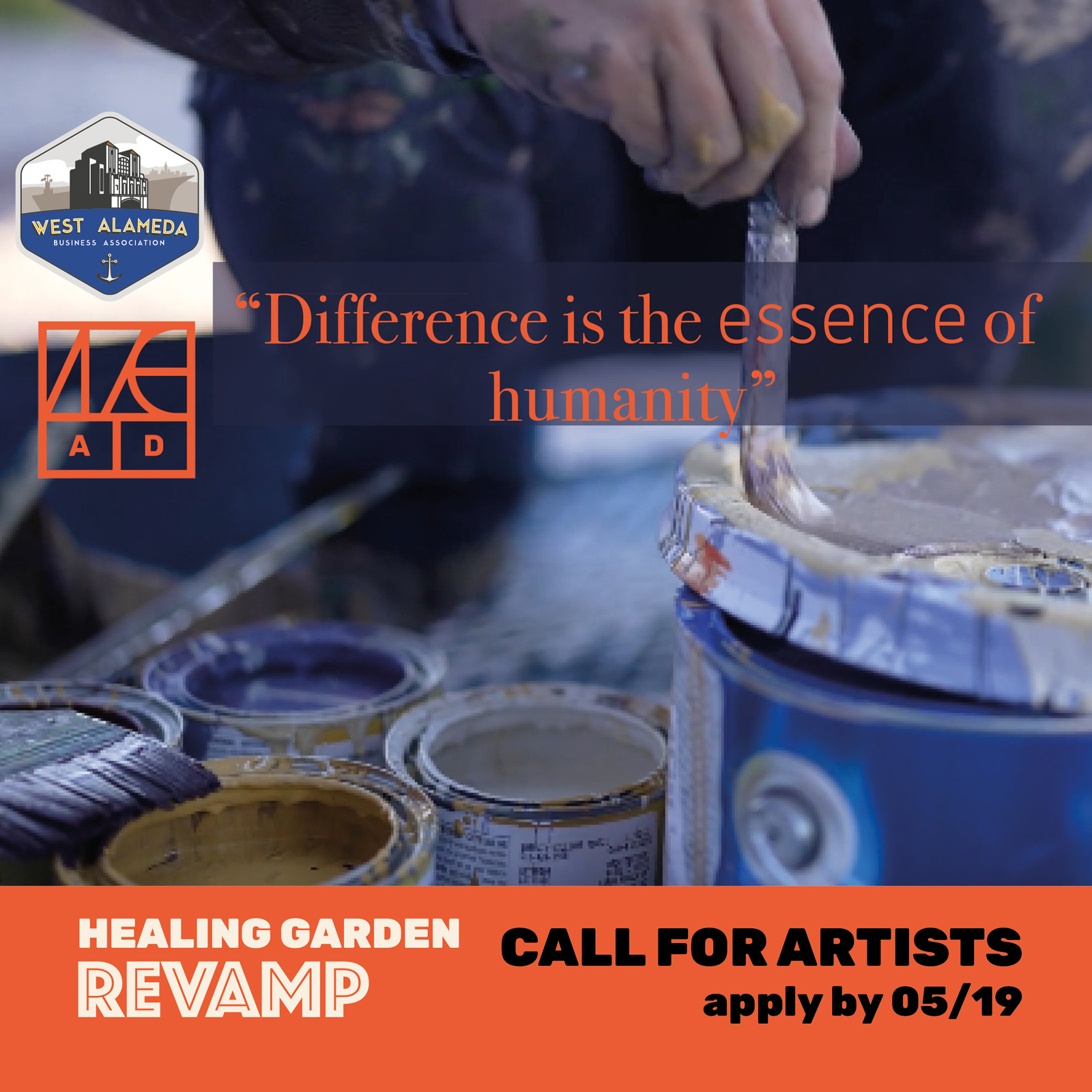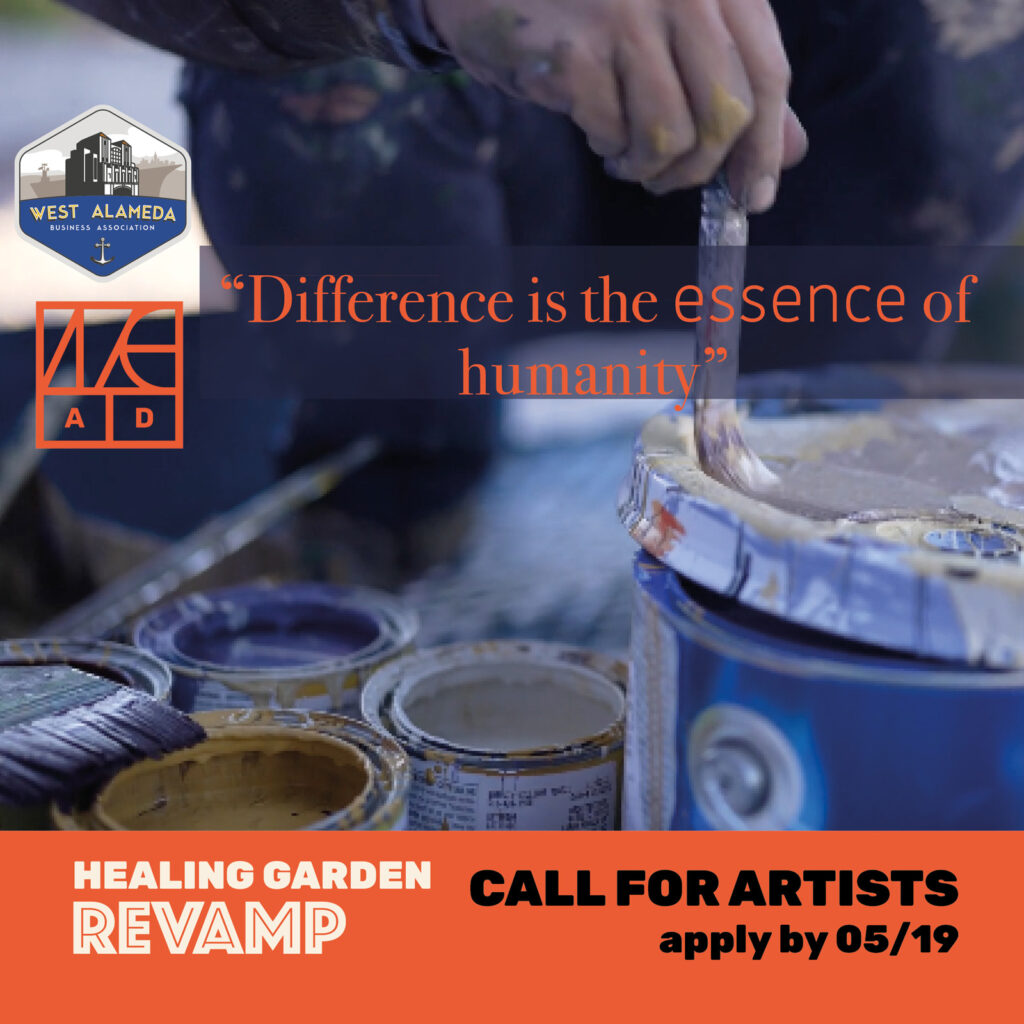 Since its opening in 2020, The Healing Garden, located at the corner of Webster Street and Taylor Avenue, has grown into an essential hub in Alameda's West End. A beautiful space for gatherings, arts, events, and outdoor dining, this sacred space has become the keystone for cultivating community in the area.
The Healing Garden is managed and maintained by the West Alameda Business Association, but after almost three years of regular use, the space needs a revamp. Some of the current murals will be retired and others will be moved to make space for eight new commissions.
The theme for 2023 is, "Difference is the essence of humanity." The selection committee will be looking to curate an exhibit that speaks to the rich diversity of cultures that make up our community. The committee will provide each selected artist with one 8-by-4-foot board and a stipend of $500. Selected artists will be notified by May 28, and completed works will be collected for installation by June 16.
To apply, interest artists must email a short letter of interest to [email protected] by May 19. That email should include a link to the artist's website or a sample of previous work. For more information, visit the West End Arts District website.