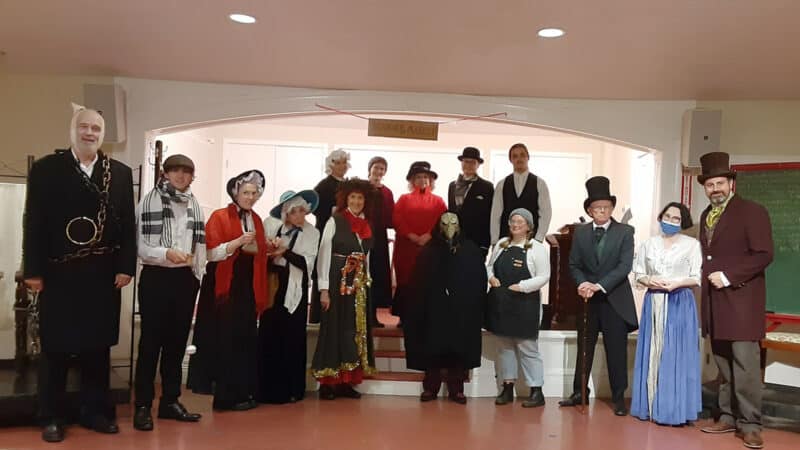 There's a wonderful meta moment in the Foodbank Players' production of A Christmas Carol. The Charity Ladies, having sorted out Scrooge and Marley, ask for a donation to provide food and drink for the poor. They explain the special need during the holidays since, "It is a time, of all others, when want is keenly felt and abundance rejoices." Indeed, it is, and so this play, charmingly told by these talented, generous actors, seeks to do good in our community by presenting Charles Dickens' best-known work.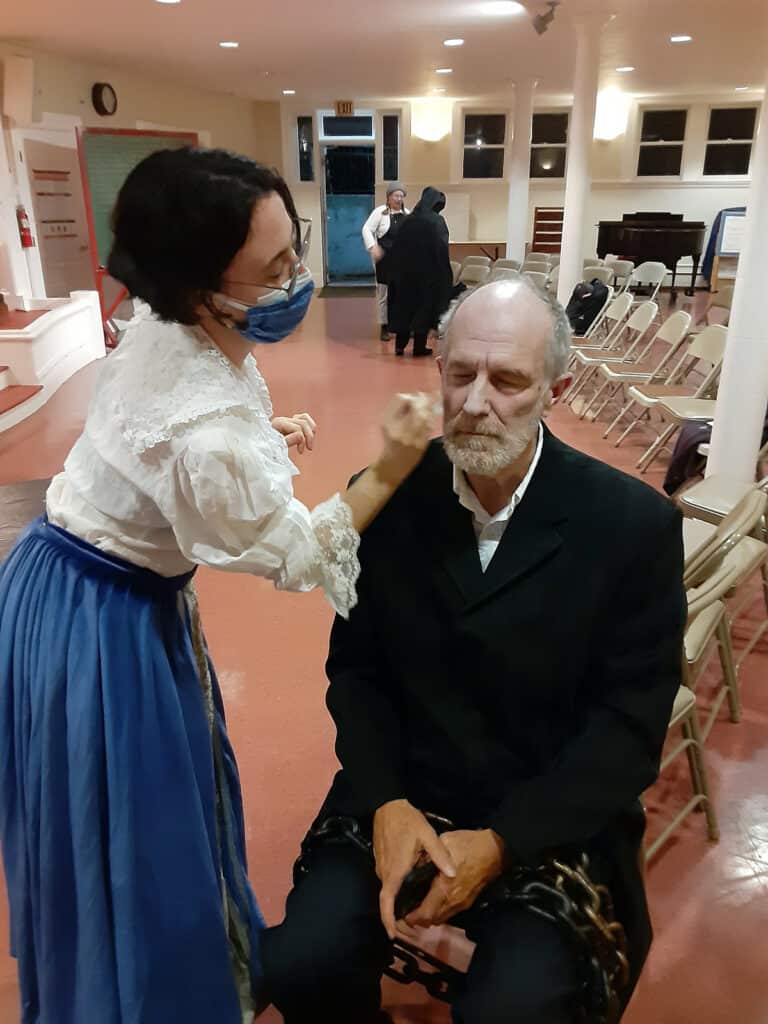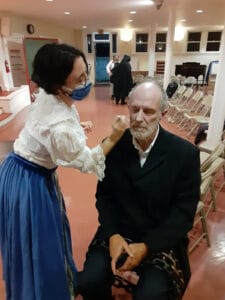 For a play made into many major movies, from Hollywood to Hallmark, and a musical, the version presented by the players has a unique quality of warmth and sincerity. At the center is the famed curmudgeon himself, Ebenezer Scrooge, played by veteran Alameda actor, director, and producer, Robert Paine. He's terrific, from his scowl and humbug to the small moments of transformation as the familiar ghosts put him through his paces. His joyful reaction to seeing his former boss, Fezziwig, enacted with gusto by the versatile and talented Caitlyn Kenney, is balanced by the heartache he shows while witnessing his one true love Belle (the ever-genuine Kate Rockwell) breaking off the engagement with his younger version, portrayed by the excellent Alex Hayden.
The four ghosts also are wonderful, with Bill Brobeck having traded in his sword as Hamlet, Sr. for chains as Marley, Samantha Montgomery as the graceful Past, Donna Blevin as the exuberant Present, and Devon Labar pretty darn frightening as the Future.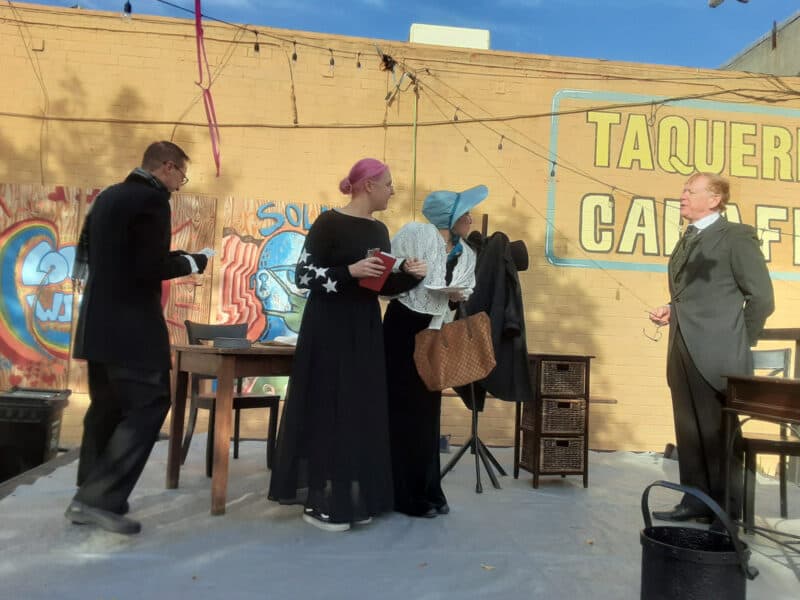 Representing those experiencing want is the entire Cratchit family, headed by Bob (Luis Araquistain, a loving father and provider), his wife Emily (Sally Geary, so genuine as mom to her children) and the kids: Caitlyn as big sister Martha, Samantha as Belinda, Calvin Fouts as Peter, and Kip Soucie as fragile Tiny Tim. Jamie Olson and Shayna play Fred and Clara with a sweetness that is happily palpable.
Part of what makes this production of A Christmas Carol especially enjoyable is the inclusion of actual Christmas carols sung by the characters, sprinkled throughout the show. Samantha Montgomery, playing a street beggar, brings her vocal talents to "In the Deep Midwinter," which sets the tone for, really, the entire play.
'A Christmas Carol' is being performed at two locations, closing Sunday, December 18. Please visit the Foodbank Players website, for more information. And please consider helping the players by donating to the Alameda Food Bank. The Charity Ladies would be oh so thankful.
Gene Kahane is the founder of The Foodbank Players and the unabashed author of this article. When asked why he chose this play for the first show of their second season, the explanation was that very same quote: "Want is keenly felt and abundance rejoices." Reach Gene at [email protected]. His writing is collected at AlamedaPost.com/Gene-Kahane.