I suppose it's a stretch to say that I have an original piece of Lisa Haderlie Baker art tattooed to my inner right arm, but not really. Lisa, a friend for years and parent to two remarkable young people whom I taught when they were younger, created a backdrop for when I directed Hamlet some time ago. She pieced together several large red bed sheets and then, in bright white lettering, stitched onto the cloth the letter "h" in Rune lettering, h for Hamlet! I hoisted the fabric onto the wall of the cafeteria at Encinal High School and it served as frame for our version of the melancholy Dane's woeful tale.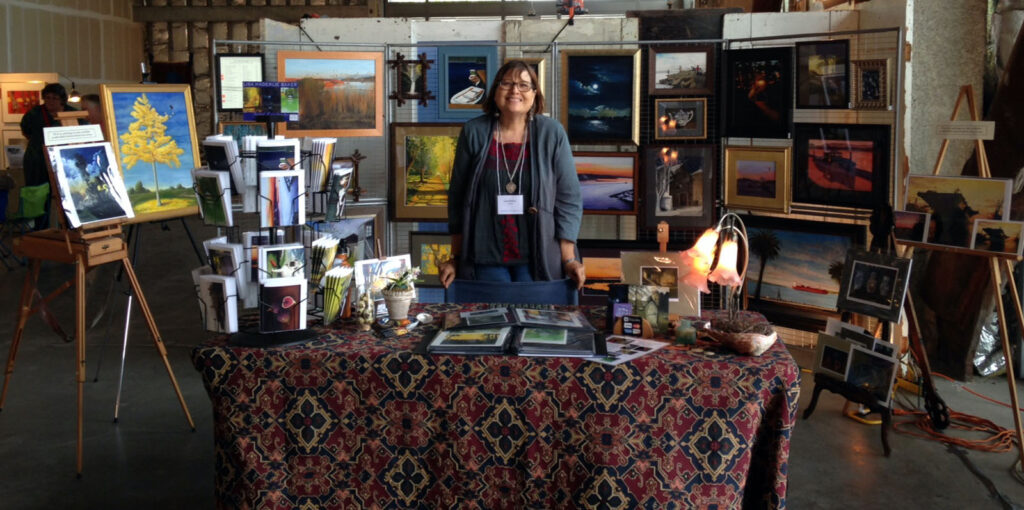 I was proud of the play for several reasons, but what made it especially significant was that my older son played Hamlet, my younger was Laertes, so a director/father's dream came true—my two kids killed each other on stage for several nights. So when it came time to memorialize that experience, I decided I needed that h, Lisa's h, in forever ink, and there it rests to this day. All of which is a roundabout way of introducing Lisa Haderlie Baker to you, dear readers. As always, the best part is what follows. Her thoughtful answers to five questions about her path to being an artist whose work, as you'll see, is even more impressive than the eighth letter of the alphabet I hold dear. Here are her answers to 5Q4: Lisa Haderlie Baker.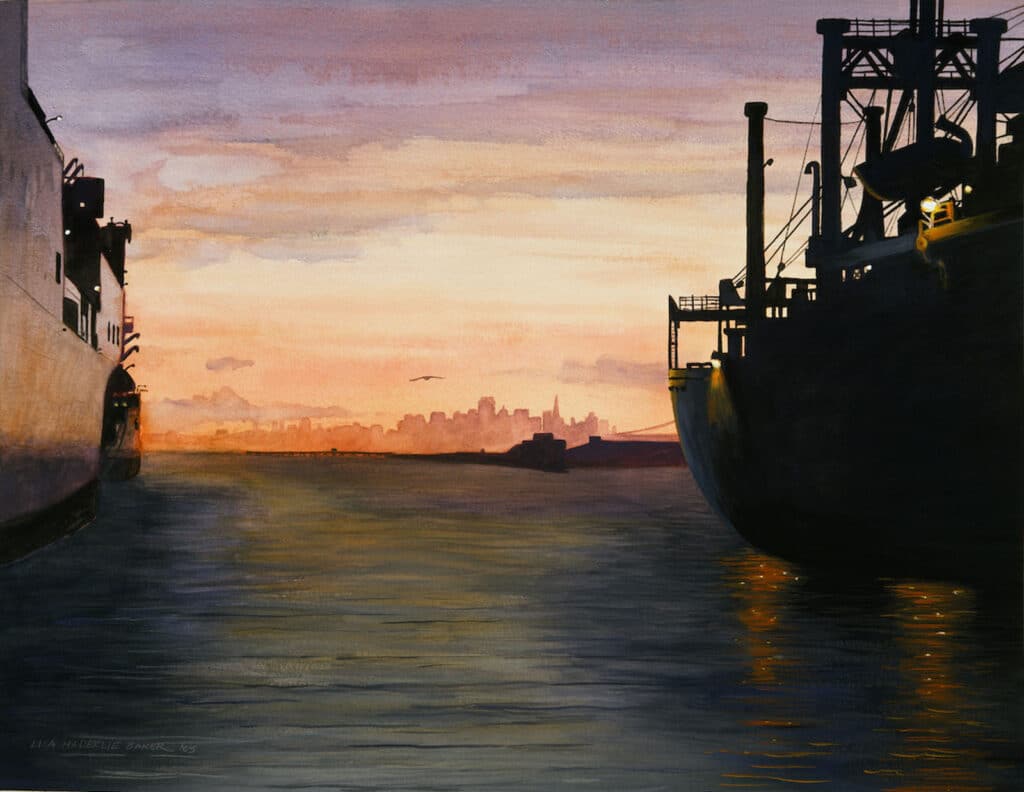 At what moment did you discover that you wanted to be an artist?
I have always thought of myself as an artist. I was a shy, overweight, bookish child, and I created a strong fantasy life through drawing and reading when I was very young. Almost every non-artist starts out the same way when they're little—drawing all the time—but at some point they put aside art to do other things. I often say that the only difference between me and most people is that I never stopped drawing.
I did small watercolor paintings that were sold at a local craft guild on Cannery Row in my early teens, and, through a very lucky connection—my father, a marine biologist—I got a job when I was 18 at Hopkins Marine Station filing pressed specimens of seaweed for the renowned marine scientist Isabel Abbott. She knew I could draw accurately in pen and ink, and hired me to do some of the illustrations in her book, Marine Algae of California, my first professional commission as an illustrator.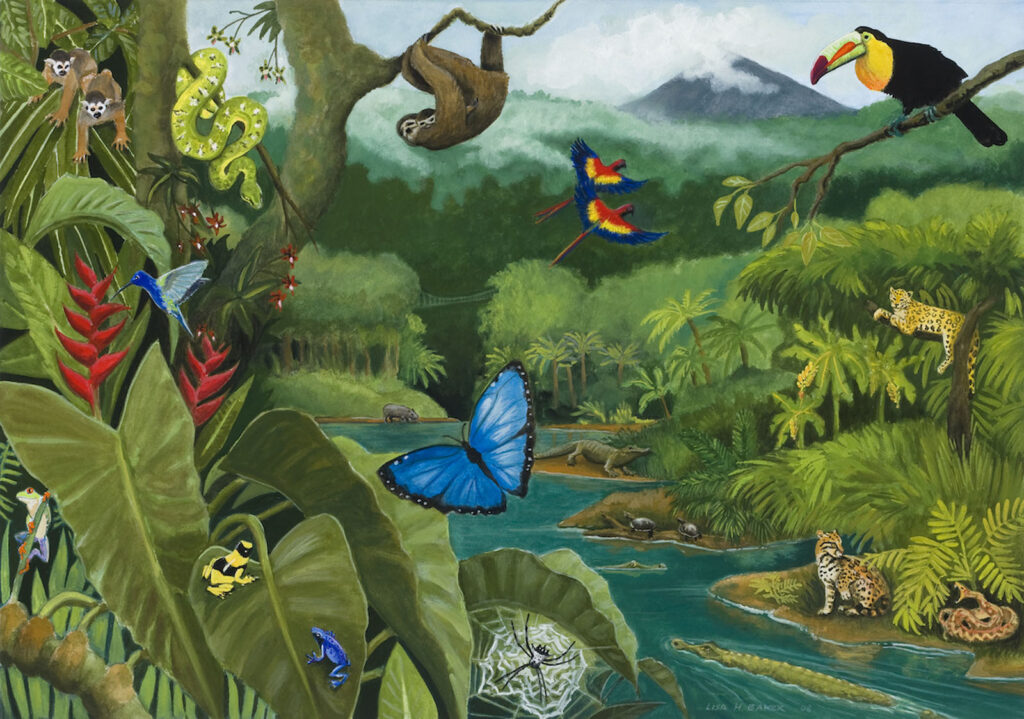 Who was the most influential person in helping you to achieve your goal?
My parents were supportive and proud of their artistic daughters. They framed and displayed a lot of art created by my sister and me in our home in Monterey, and always encouraged both of us to follow our muses. My mother was British, and I found myself leaning toward the English books that she, too, had read as child.
Other major influences were the illustrators of the books that I adored: Pauline Baynes, who illustrated the original Chronicles of Narnia books, was an especially powerful inspiration for me, as were Garth Williams, famous for Charlotte's Web, Sir John Tenniel's surreal images of the characters in the Wonderland books, Ernest Shepard's delicate drawings for The Wind in the Willows and Winnie the Pooh, and of course Beatrix Potter. Also the film Fantasia! I carefully studied all of them and, when I was young, I created many shameless copies of their subjects and techniques.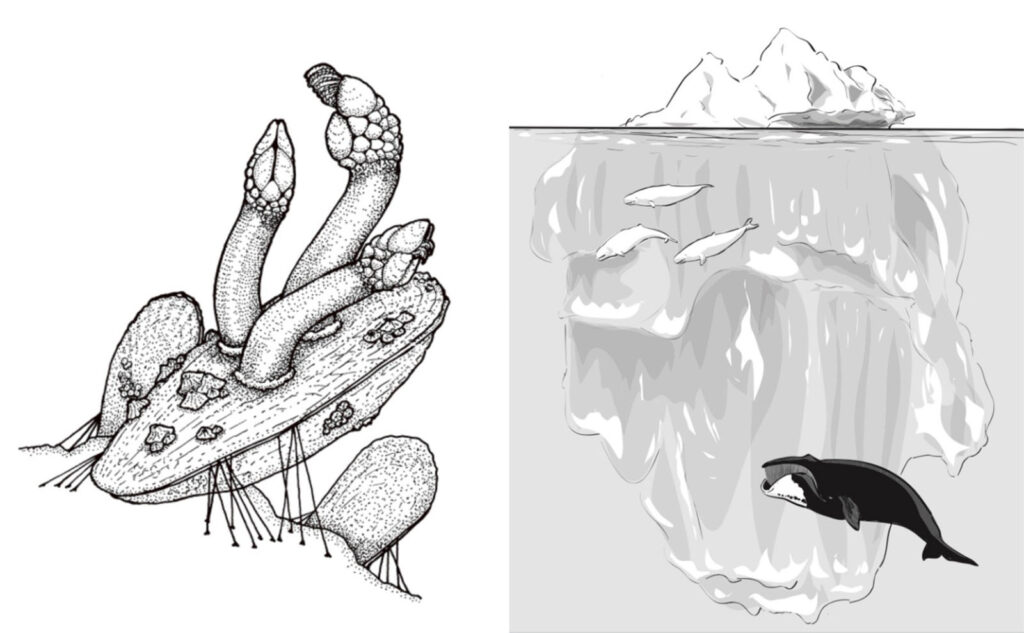 Tell us about the best—or a best—experience you had as an artist.
One of my best experiences was getting hired to be a full-time illustrator for the Lawrence Hall of Science (LHS) in Berkeley. I started out in the late 1970s as an illustrator for their Outdoor Biology Instructional Strategies, a large number of small booklets designed to help parents and teachers take young people outdoors to learn about nature and ecology in their local environment, in simple fun lessons. They're all still available online, with my pen and ink drawings intact!
I went on to become an artist/designer for publications and exhibits at LHS, finally becoming the art director for publications, supervising six other artists. I also worked on the design and illustration of more than 50 teacher guides for Great Explorations in Math and Science over many years, used in thousands of classrooms nationwide, and around the world. I worked at the Lawrence Hall of Science for more than 30 years, and throughout that time I kept painting—mostly in gouache, then oils—as well as producing many illustrated bookplates for Stanford University Libraries.
All of these were wonderful opportunities for me to learn and grow as an artist, and to work with a variety of amazing people. In 2010 I had a one woman show at a small local gallery, and sold almost every piece, which was quite wonderful and astounding.
Conversely, tell us about a pretty bad experience.
My first thought was to say working with difficult clients, which is certainly trying for any artist, but I think one of my most embarrassing experiences was submitting three paintings to a juried art show and having all three pieces rejected. At that point I considered never submitting art for exhibit again, but the manager of the gallery liked me and my work, proceeded to reassure me that my paintings were worthy of exhibition, and told me to try again with some new pieces for the next show. I did just that, this time got all of my paintings accepted by the jury, and eventually was given several awards of excellence for pieces I exhibited there in later shows.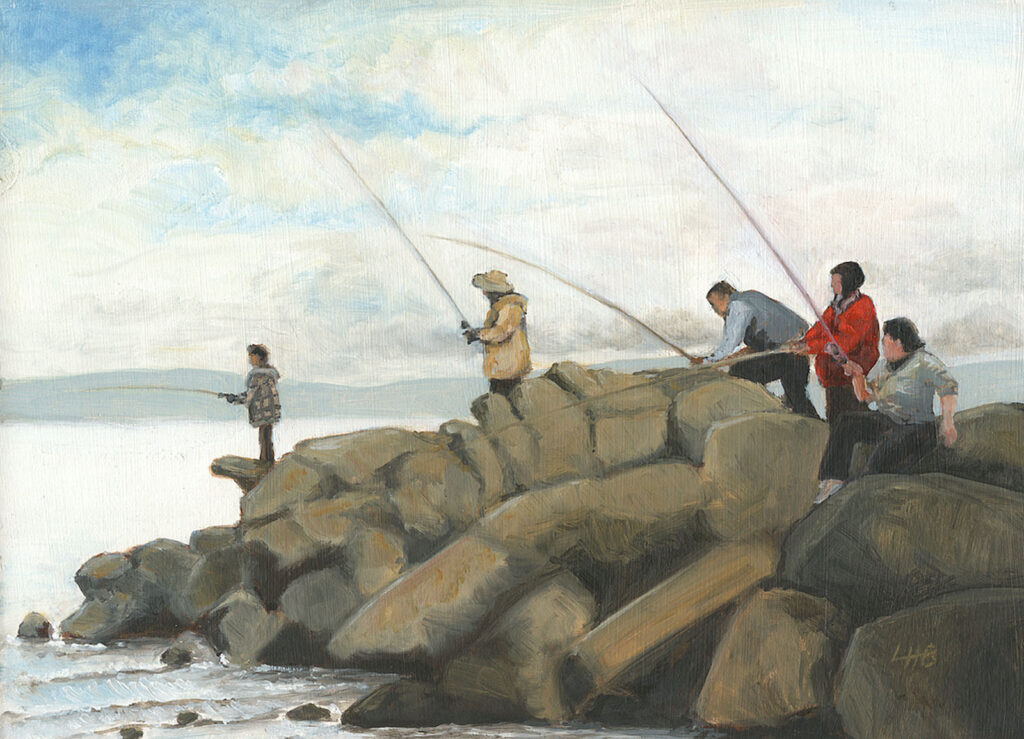 Any advice to folks out there hoping to pursue a life in the arts?
I have been a working artist pretty much my entire life mostly by being nimble. I am an illustrator and designer but have always alternated this kind of work with painting and selling my pieces in Open Studios and in small galleries, as well as by private commission. I made the massive transition from drawing in pen and ink on Bristol board, working with typesetters, and waxing galleys for paste-ups on old fashioned drafting tables, to producing publications and art on the computer in Adobe Illustrator and InDesign and creating illustrations with a Wacom tablet. I have been a paid employee and a freelancer, often both at the same time. One evening in the 1980s I was sitting at a table with a software engineer, a nurse, and a lawyer—all of whom were either unemployed or underemployed when I was working full-time as a graphic designer. I was the only person present with a job. True, design and illustration are pragmatic "useful" forms of art, are mostly not massively high-paying, and are not fine art made for purely personal aesthetics, but they require many of the same creative skills, training and techniques, and often just as much artistic inspiration. Plus, life gets boring if you only do one thing!
Gene Kahane is the founder of the Foodbank Players, a lifelong teacher, and former Poet Laureate for the City of Alameda. Reach him at [email protected]. His writing is collected at AlamedaPost.com/Gene-Kahane.