If you're itching to go to a fun classic car show right here in town, you're in luck. Cars and Coffee [Facebook page] is a free family-friendly event presented by the Alameda Crankers Car Club, with donuts and coffee sponsored by Greer Family Mortuary. Shows take place on the first Saturday of every month in the Greer parking lot. There's no fee to show your car, attend the event, or to partake in the donuts and coffee, although tip-jar donations are accepted to benefit Alameda Meals on Wheels. The show starts at 8 a.m. (gates open at 7:30) and lasts until 10 a.m., after which many people head over to Jim's on the Course for a lively brunch. This coming Saturday, May 7, they'll drive over to Alameda Point to join another car show at the Naval Air Museum, 2151 Ferry Point at Alameda Point.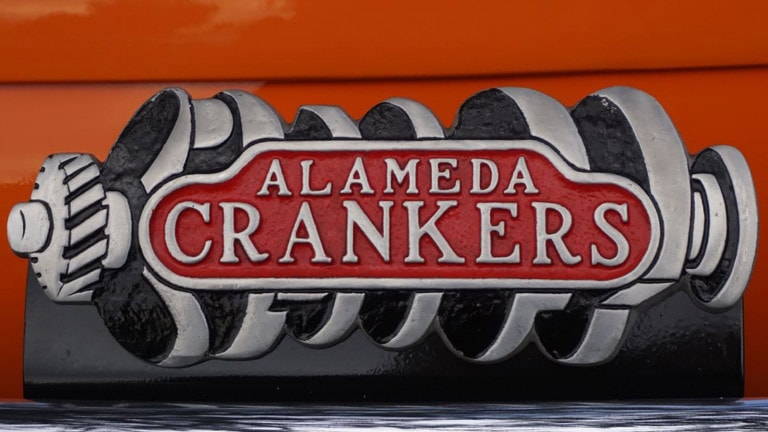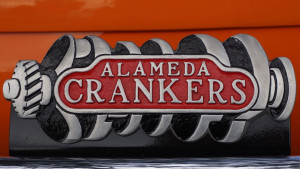 Greer managing partner Chris Amittone and her husband Ron Amittone, a longtime member of the Crankers, started the monthly event to fill in the gap when other local car shows closed. First the three summer shows at La Val's in Harbor Bay Landing ended their run, then the annual show on Park Street was canceled after the 2019 event due to the COVID pandemic.
"Being car enthusiasts, Ron and I were talking about it and we decided to do it here at the mortuary," Amittone said. "We've got a great parking lot. And we want the community to know that we're not a dreadful place, we are a community resource. At first people were like, whaaat? At the mortuary? But during the pandemic, we remodeled." So when people showed up for Cars and Coffee in March 2021, they were pleasantly surprised. "They loved it," she said. "The guys from the car club love it. They show up every time. And we love it because we get to meet so many cool people. We're starting to fill the place up."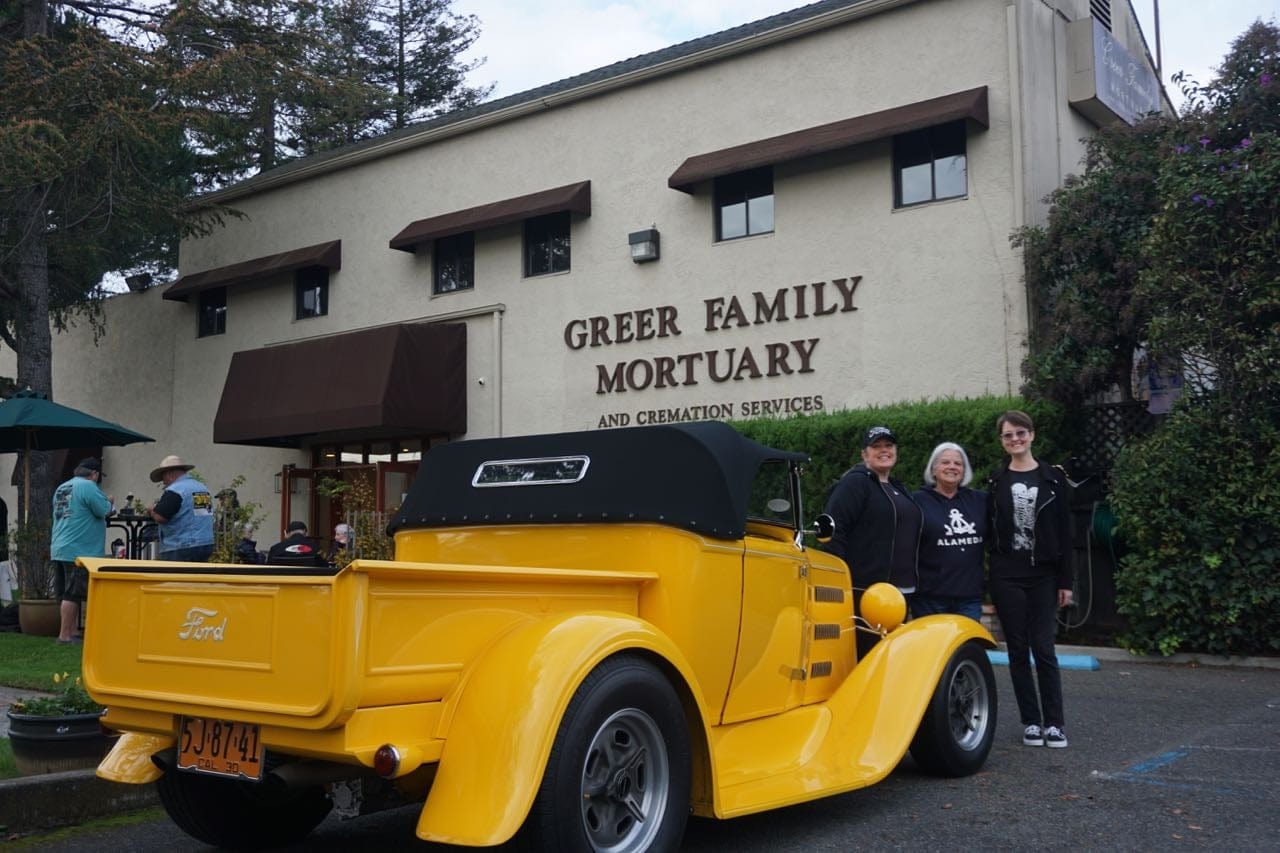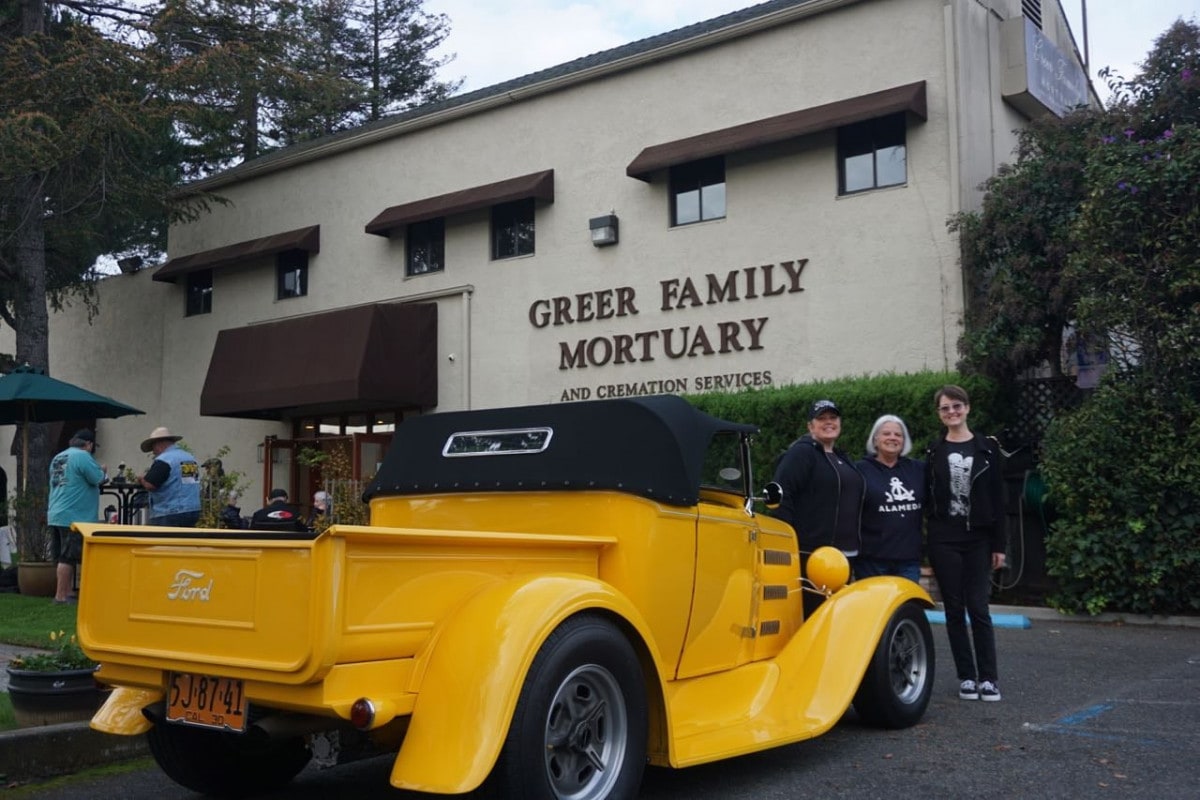 Amittone, who has been with Greer for 15 years, is active in Alameda Rotary and serves on the board of directors for the Alameda Hospital Foundation and Alameda Meals on Wheels, so she wanted to find a way for Cars and Coffee to give back to the community.
"We donate 100 percent of the tips, plus we match 100 percent of the tips and donate all of it to Meals on Wheels to support our community. We always order donuts from Home Skillet here in Alameda, so we can support a local business. We brew Mr. Espresso coffee — they're actually an Alameda family, though the business is in Oakland — and they're car enthusiasts. And we always bring a couple dozen donuts to the police department for being kind to us hot-rodders on the street on Saturdays. We also invite them to come and have a cup of coffee with us."
Cars and Coffee
Where: Greer Family Mortuary, 2694 Blanding Ave., Alameda
When: First Saturday of the month, March-November, 8-10 a.m.
Admission: Free
Cars and Coffee, which runs March through November, presents a cash donation and a check to Alameda Meals on Wheels the Tuesday after Thanksgiving, in honor of Giving Tuesday.  But giving back isn't the only reason to feel good about the event.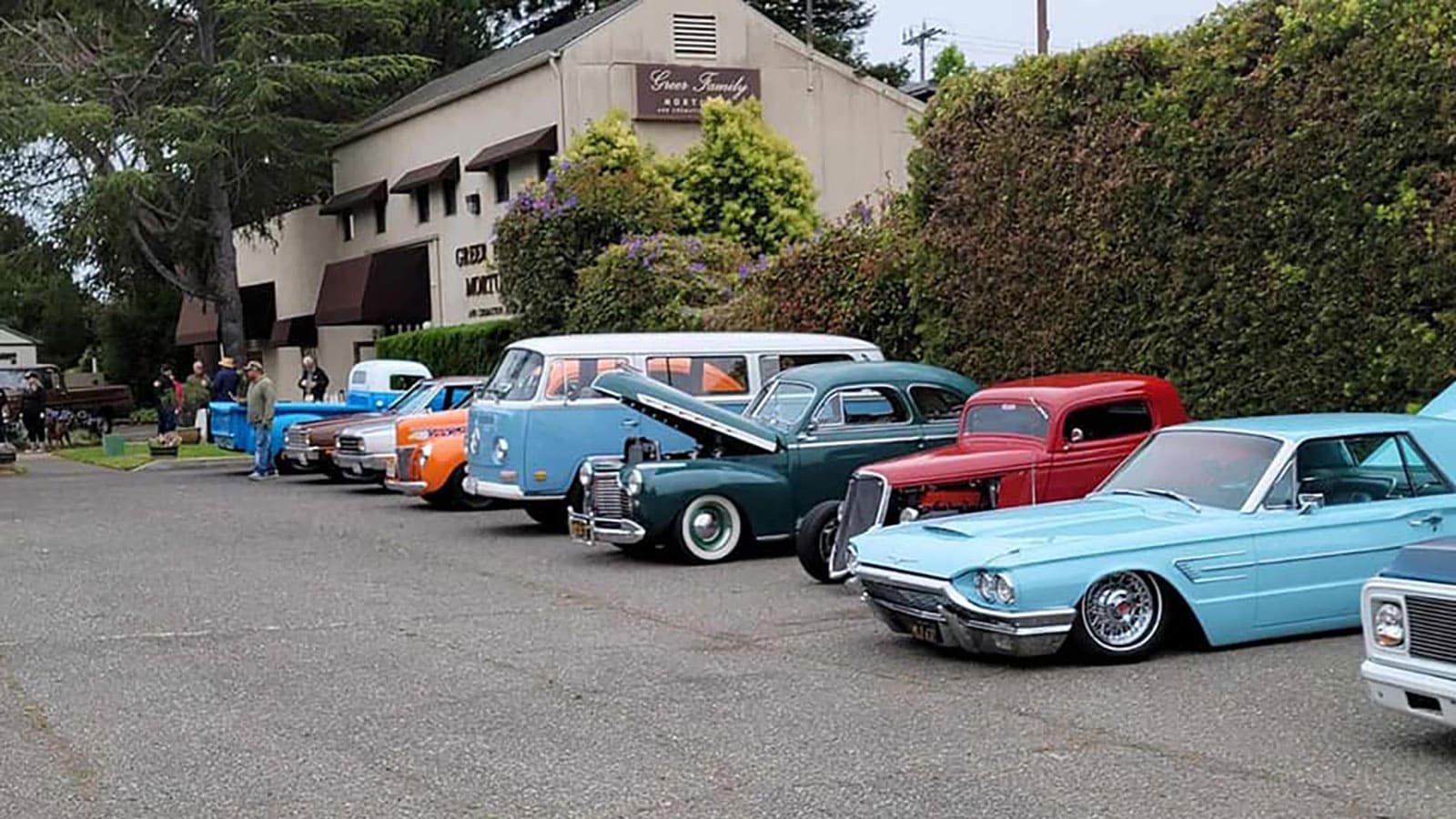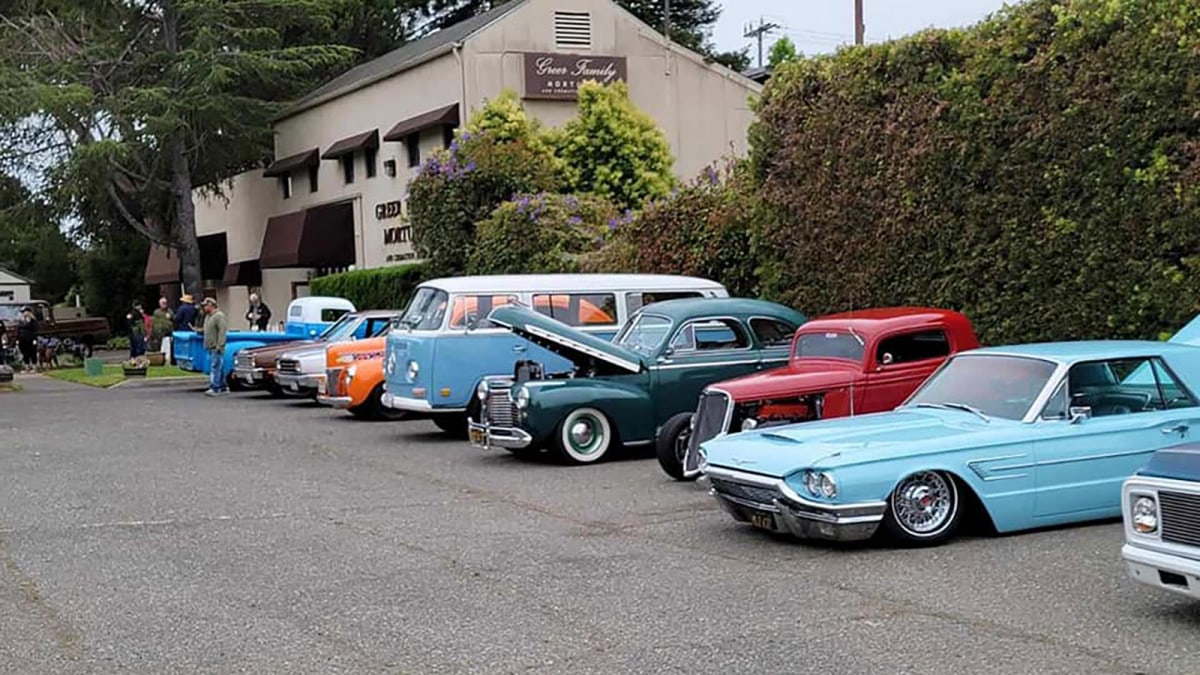 "We just have so much fun," Amittone said. "We're up at 6 in the morning. We set up all the tables and chairs and umbrellas, get the coffee brewed, and pick up the donuts. It's awesome, and it works because it's low-budget, total grass roots, total community, and totally non-pretentious."
Updated May 3, 2:50 p.m. to add information about the car show at the Naval Air Museum.
Contributing writer Liz Barrett writes about the community for the Alameda Post. Contact her via [email protected]. Her writing is collected at AlamedaPost.com/Liz-Barrett/.