'Let Your Flag Fly!' at all-inclusive premier rowing event on the Oakland Estuary
The East Bay Rowing Club (EBRC) will host the second annual Boats Without Barriers Regatta on Sunday, April 23, with the theme "Let Your Flag Fly." Boats Without Barriers hosts Masters rowing events for novices, adaptive rowers, men/male identifying athletes, women/female identifying athletes, and non-binary identifying individuals.
The regatta was conceived last year as an alternative to racing in homophobic, transphobic Florida. Last year, EBRC unsuccessfully lobbied USRowing not to hold its annual Masters event in Florida in light of the state's laws banning transgender athletes from women's and girls' sports and limiting classroom discussion of LGBTQ topics.
Now, the regatta is hosted annually in Oakland to honor all who want to participate—a regatta for EVERYbody.
"The regatta is a major move for EBRC in its mission to make the sport of rowing accessible and welcoming to anyone who is interested in participating," says program director Caroline Cahill.
Boats without Barriers will take place on the historic racecourse in the Oakland Estuary. The race will be 1,000 meters in sweep and sculling boats. In addition to a full day of sprint distance events, organizers have added fun 500-meter dash events. The event will host participants representing rowing clubs across the country, on behalf of lesbian, gay, bisexual, transgender, queer (LGBTQ+) people and their allies. The proceeds from the 500-meter dash events will benefit the Oakland LGBTQ Community Center.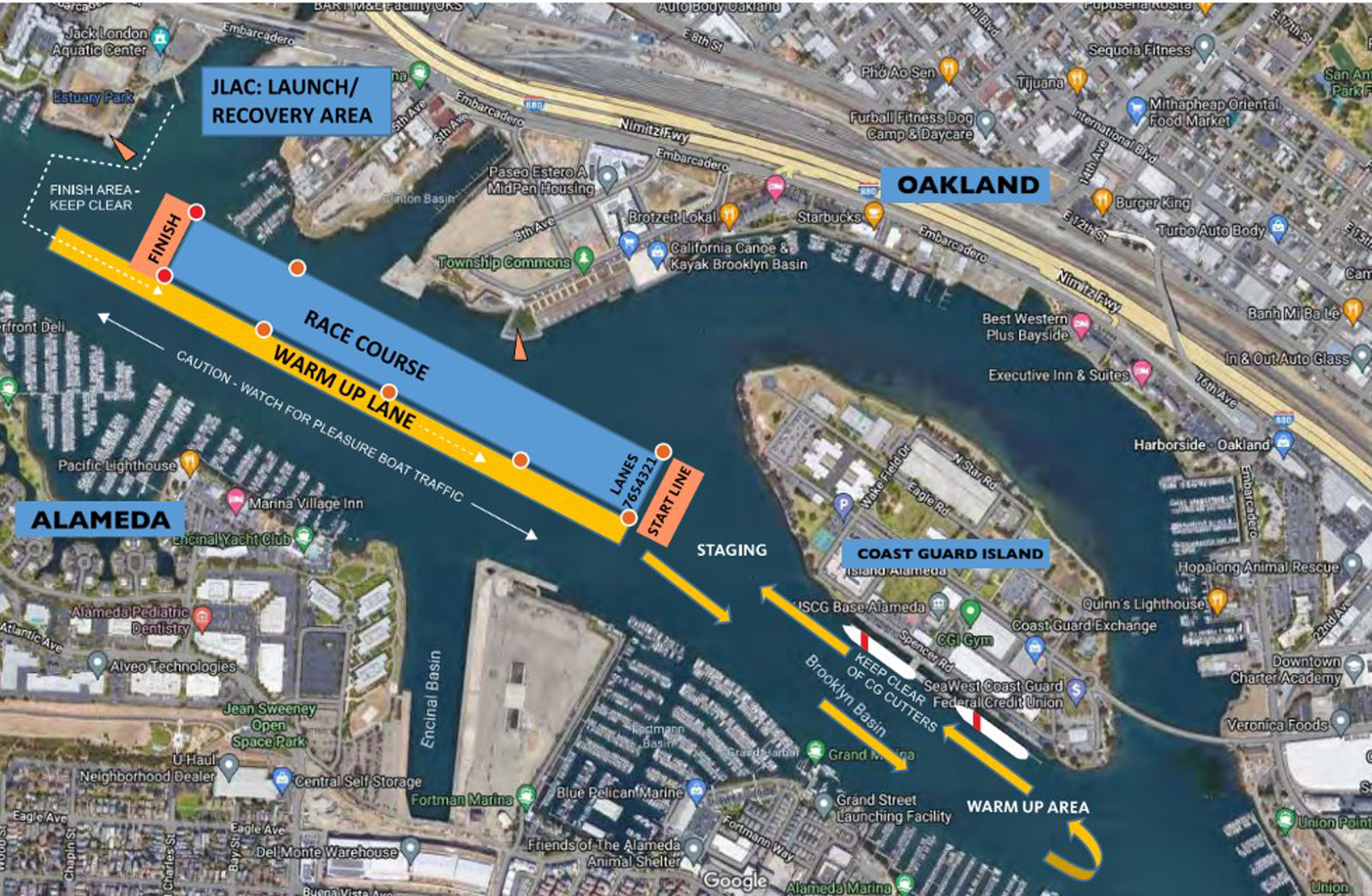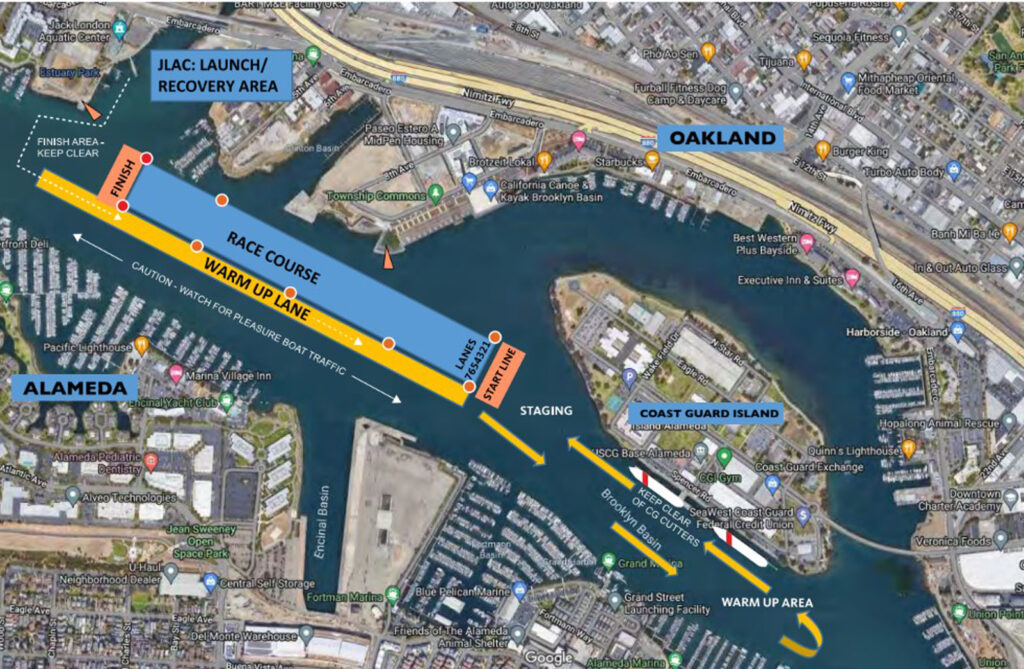 Cahill says the best places to watch the 1,000-meter races, which start at 8 a.m. and conclude about 4 p.m., are at Brooklyn Basin (near this year's finish line) and at the viewing pier in Estuary Park next to the Jack London Aquatic Center boathouse. Remember to bring binoculars!
For more information about the regatta visit the EBRC Boats Without Barriers website. Download the race packet and sign up for the event at Regatta Central.
The East Bay Rowing Club is a non-profit organization serving rowers, coxswains, coaches and parents in Oakland and the broader East Bay area. Based in the Jack London Aquatic Center, which is owned and operated by the City of Oakland, EBRC remains committed to breaking down financial and social barriers that limit access to rowing. We dedicate ourselves to including people of color in our rowing programs, our staff and our leadership. Their ultimate goal is a club where everyone belongs and pulls together to support the best within each other.