Family members, friends, and colleagues gathered at the Woodstock Child Development Center (WCDC) this past Friday, September 29, to honor and celebrate Dr. Ardella Dailey and her extensive contributions to the Alameda community. The ceremony featured remarks and the unveiling of a new plaque that officially names the Alameda Unified School District (AUSD) preschool program after Dailey.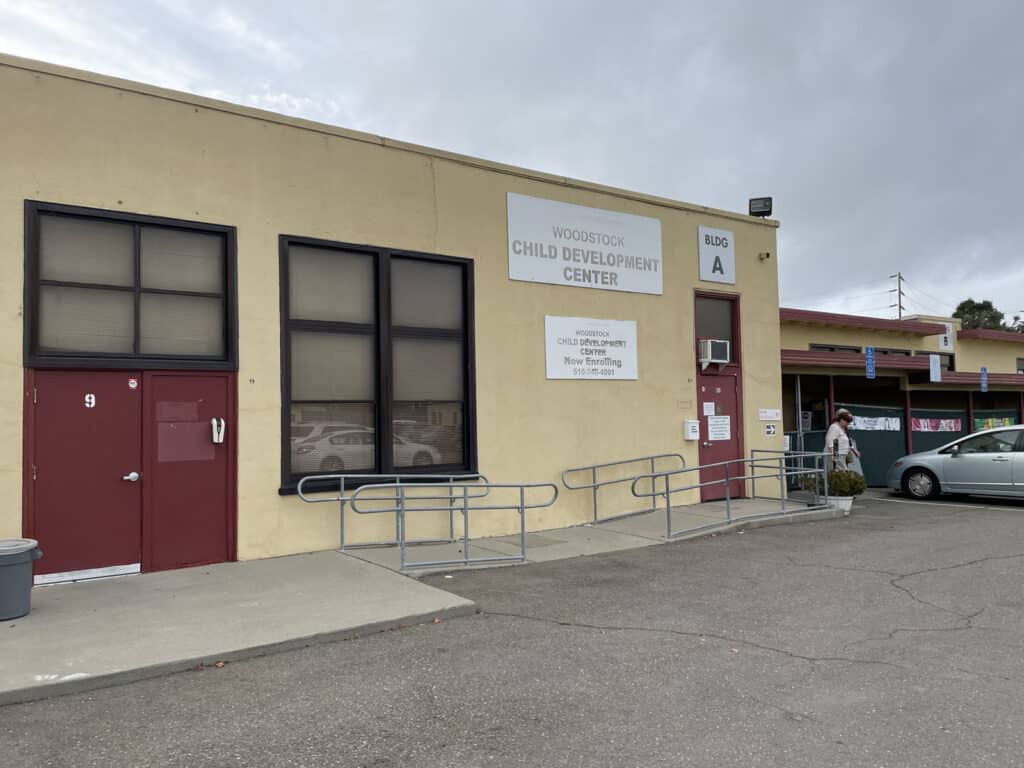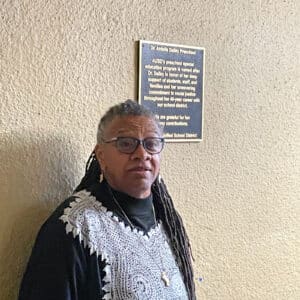 In late 2022, the AUSD Board of Education voted to honor Dailey to "acknowledge her long tenure and remarkable work in representing vulnerable students in our community," explained Board Member Jennifer Williams. "She is persistent, always dedicated to the task at hand. It has been my honor to have learned from and worked with her," Williams added.
In her four-decade career at AUSD, Dailey has worked as a teacher, principal, assistant superintendent, and superintendent, and also served multiple terms as a Board of Education member.
"She is a leader and a friend to everyone in this room," said AUSD Superintendent Pasquale Scuderi. "Her presence is a piece of humbling advice to me, a reminder that our staff serve our schools, and not the other way around."
Former Superintendent Sean McPhetridge made a surprise appearance and applauded Dailey for her unwavering leadership. He expressed immense gratitude for Dailey's guidance when he himself climbed the ranks in the District.
"You are a pillar of the Alameda community—someone we've all admired," McPhetridge said. "You humanized the District office, met people as people, and showed care to community members who hadn't been cared for before. We love you. You've made a difference to thousands of people. And you will always be my superintendent."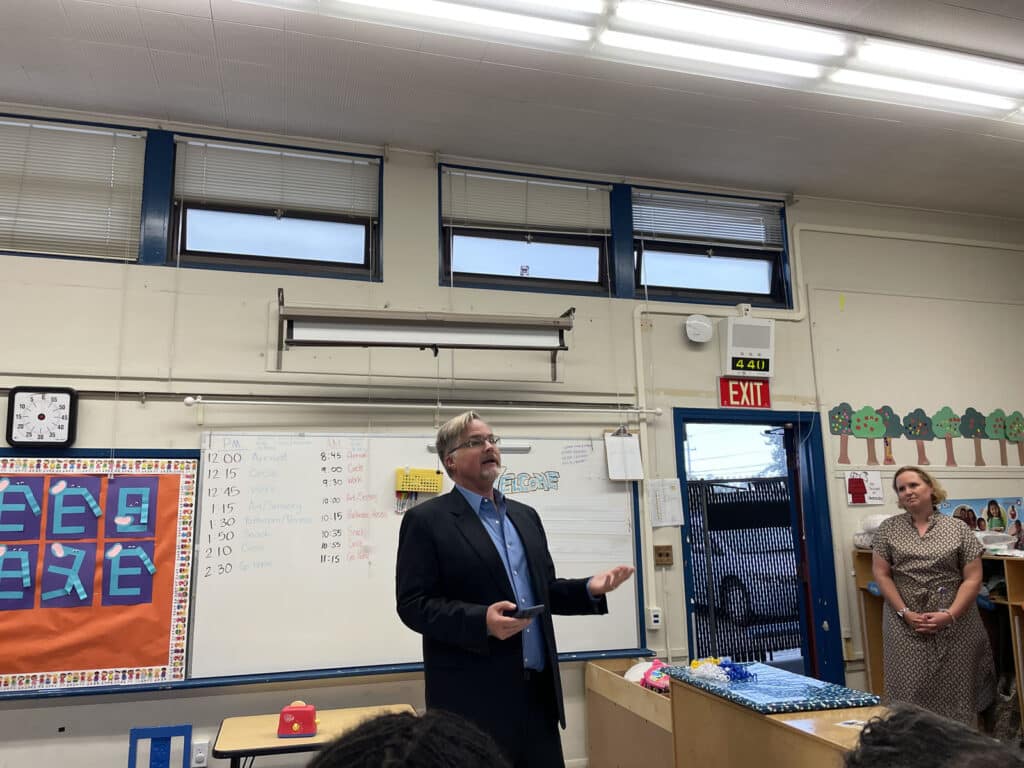 Among Dailey's family members in attendance was her eldest daughter, also named Ardella. "My Mom is Superwoman!" she declared, as she recounted how her mother once had to balance hundreds of hospital visits to care for Ardella's younger sister while still being there for the rest of her family and her community. "It's a testament to who she is. We're so proud of her."
Williams joined fellow Board Member Ryan LaLonde and Board President Heather Little to present Dailey with a gift to commemorate the occasion, an original portrait depicting the schematic design for Longfellow School. Longfellow previously occupied the site on which WCDC and Island High School currently sit. Dailey graciously accepted the gift and thanked those in the room for coming.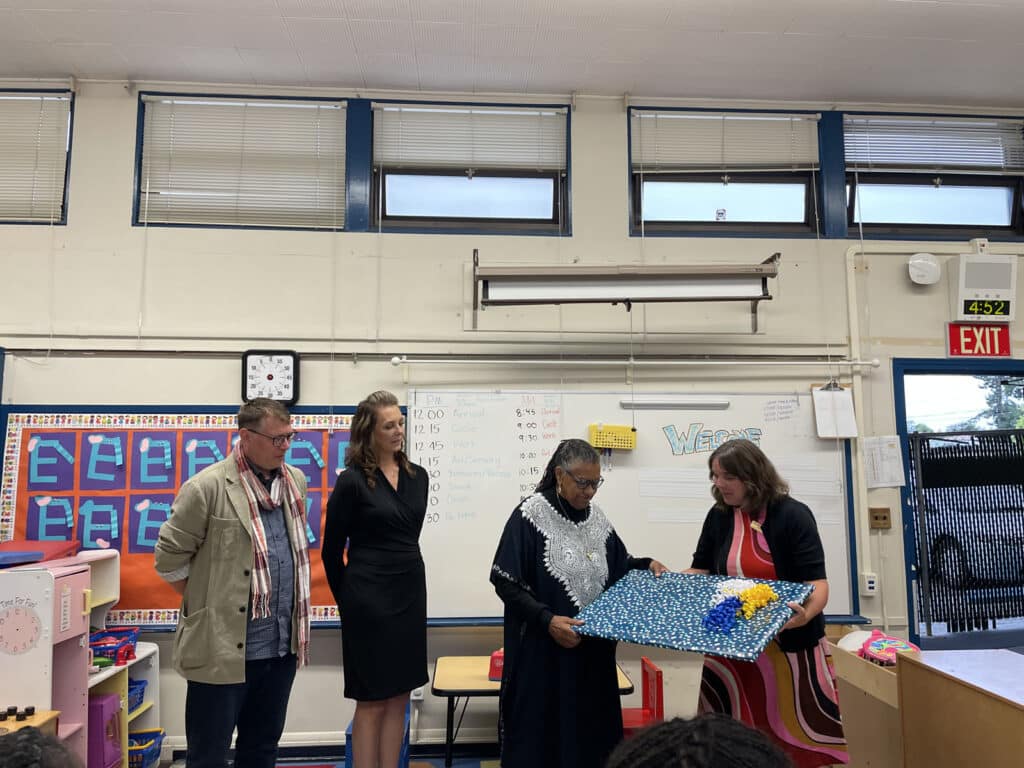 "I'm glad I'm alive to see this!" Dailey chuckled, alluding to an observation McPhetridge had made that too often such celebrations only occur after the honoree has passed. "Alameda has become the foundation I stand on. There is so much humanity and respect and love. Thank you. I really love this community."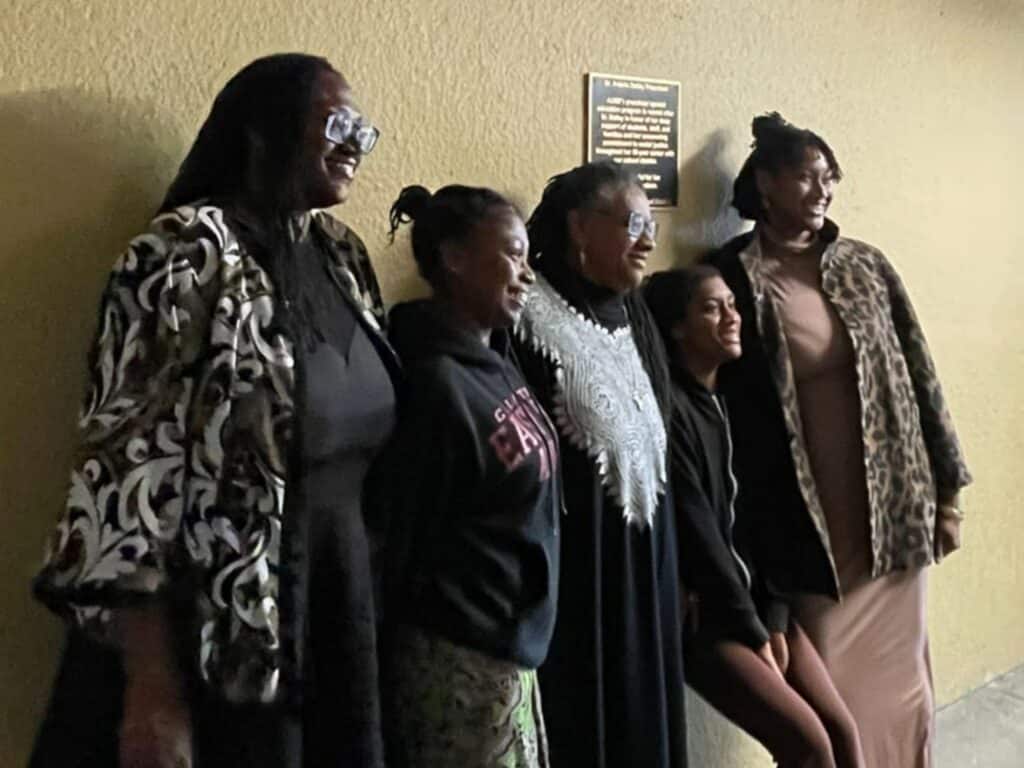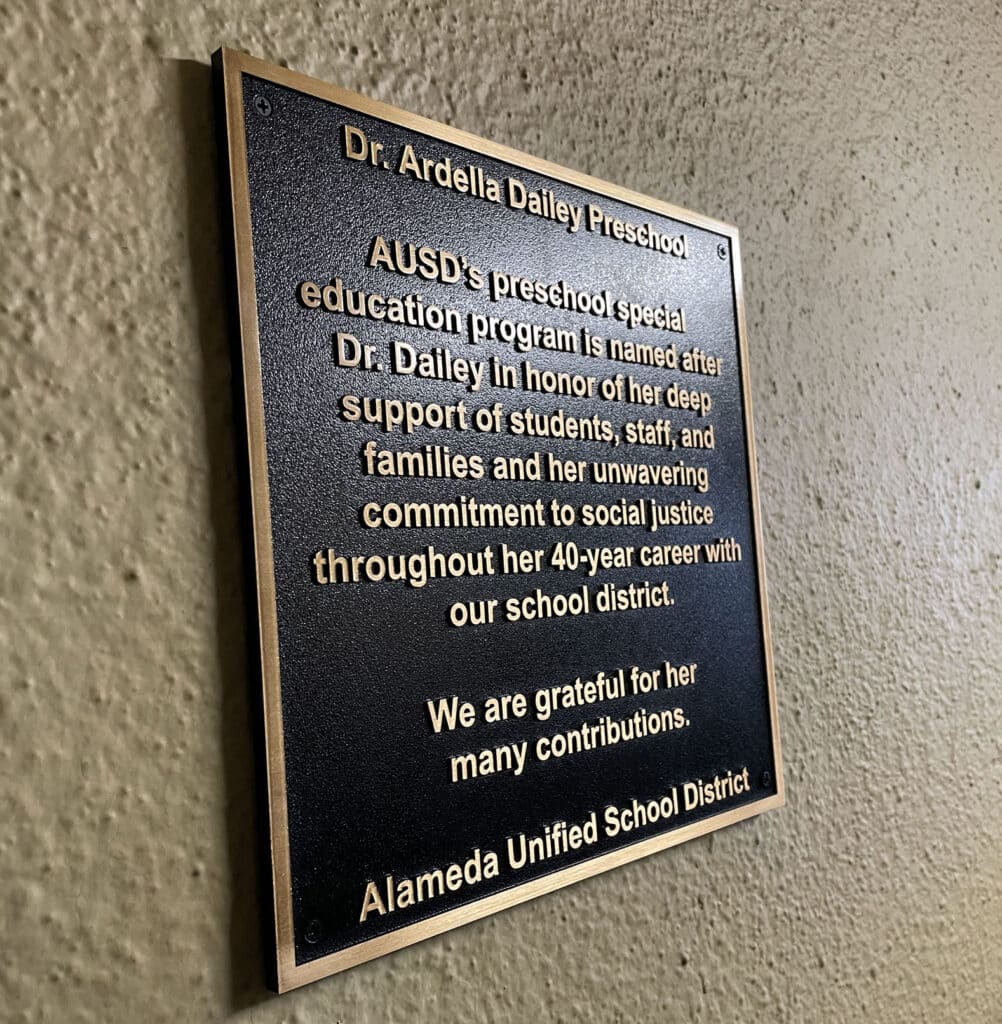 Ken Der is a contributing writer for the Alameda Post. Contact him via [email protected]. His writing is collected at AlamedaPost.com/Ken-Der.