If anyone out there in readerland wishes to engage in a debate over whether or not fine cuisine is an art form, I throw my linen napkin to the ground and cry out, "I'll meet you in the dining room, twenty paces apart, rolling pins at hand!" But seriously, food as art, food as edible art, food as the exquisite expression of digestible creativity, is pretty much a fact, whether the chef/artist is working with dough, crawdads, or barbecued ribs. Thus I offer to you the words of the artist Shannon Marsden, general manager of Julie's Coffee and Tea Garden, and founder, CEO, and head chef of Shannon Cooks. Now I should pause and profess to you, dear readers, a palpable bias towards the chewy craftsmanship of Ms. Marsden. I've nibbled her pastries, gobbled her pies, and, oh my goodness, had what may be her masterpiece—baked eggs, for which I wrote a poem in honor of the culinary phenomenon. So without further ado, let's move past my goofy appetizer and onto the main course, 5Q4: Shannon Marsden, with delicious answers boiled, baked, and served fresh by Shannon.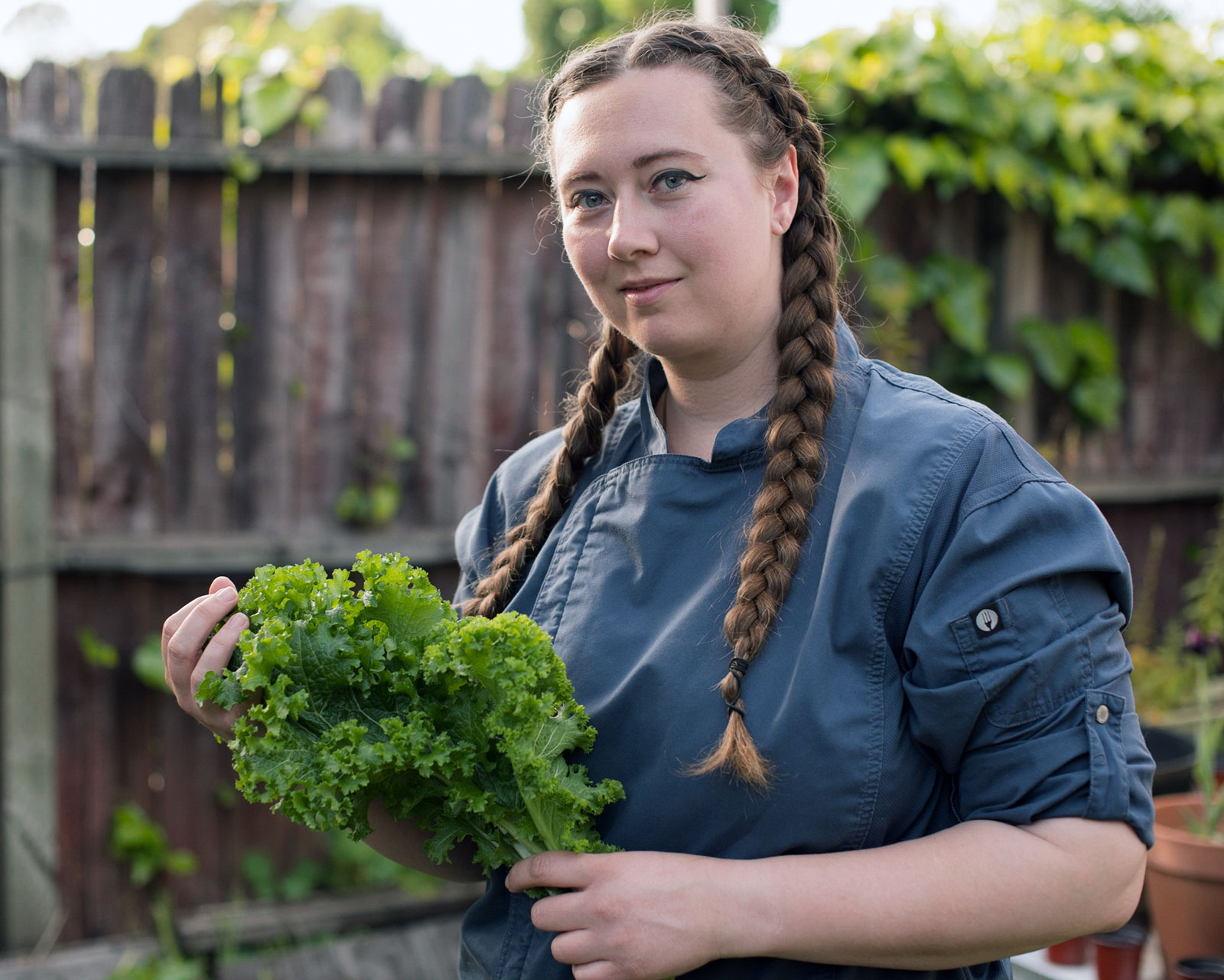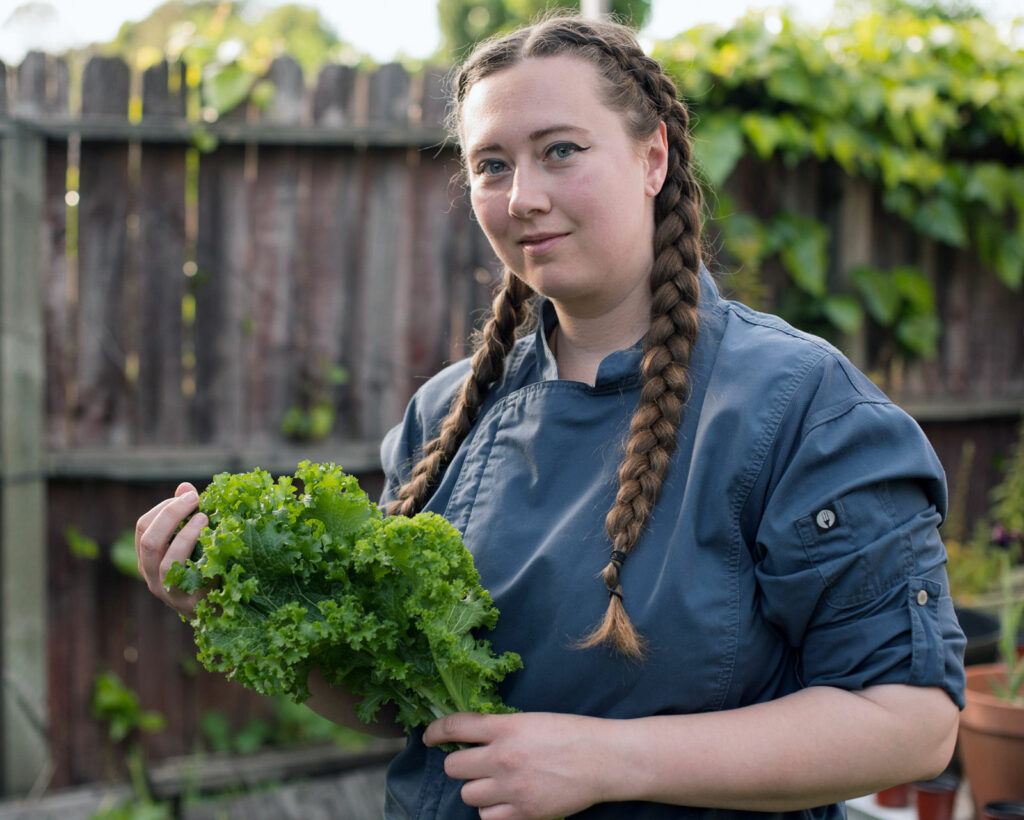 At what moment did you discover that you wanted to be an artist?
I remember the first night I ever worked in a restaurant. It was at a little local spot and they were having a monthly dinner event, so it was packed. I was only a server that night, so I wasn't even making food yet, but I was instantly hooked. The buildup of energy, the collaboration between all the staff to keep everything flowing, the pride in serving plates you knew were delicious, and the transference of all of that energy into joy on the customers faces as they enjoyed their meals… how could I not fall in love with it?
Looking back at my life, I can now see a series of events and behaviors that had always pointed me in this direction—as a small child, pulling random ingredients from the cabinets and "baking up treats" that my parents would only allow my dogs to try; in elementary school, spending my lunch hour in the cafeteria helping the lunch lady; as a teen, planning a party focused on what was being served instead of the actual event; and as an early adult, growing my own herbs and vegetables, and learning to make meals with them.
But up until that moment in the restaurant, I had never connected the dots. I didn't realize that what I did for fun could be something I could share with so many other people. I hadn't experienced what it was like to bring so many people joy with food. So in a way, I was always an artist, but I had never experienced what it meant to share it with the world.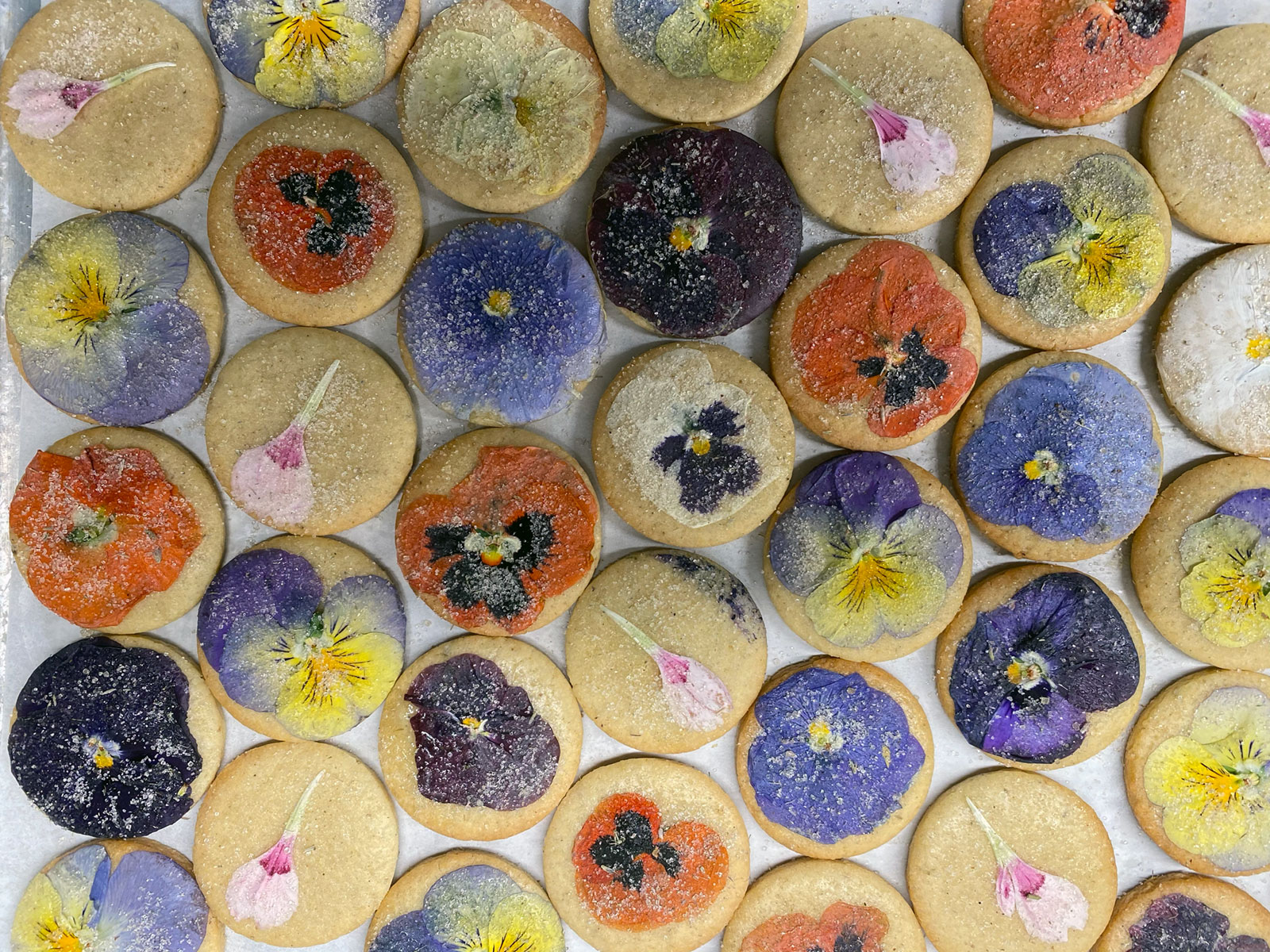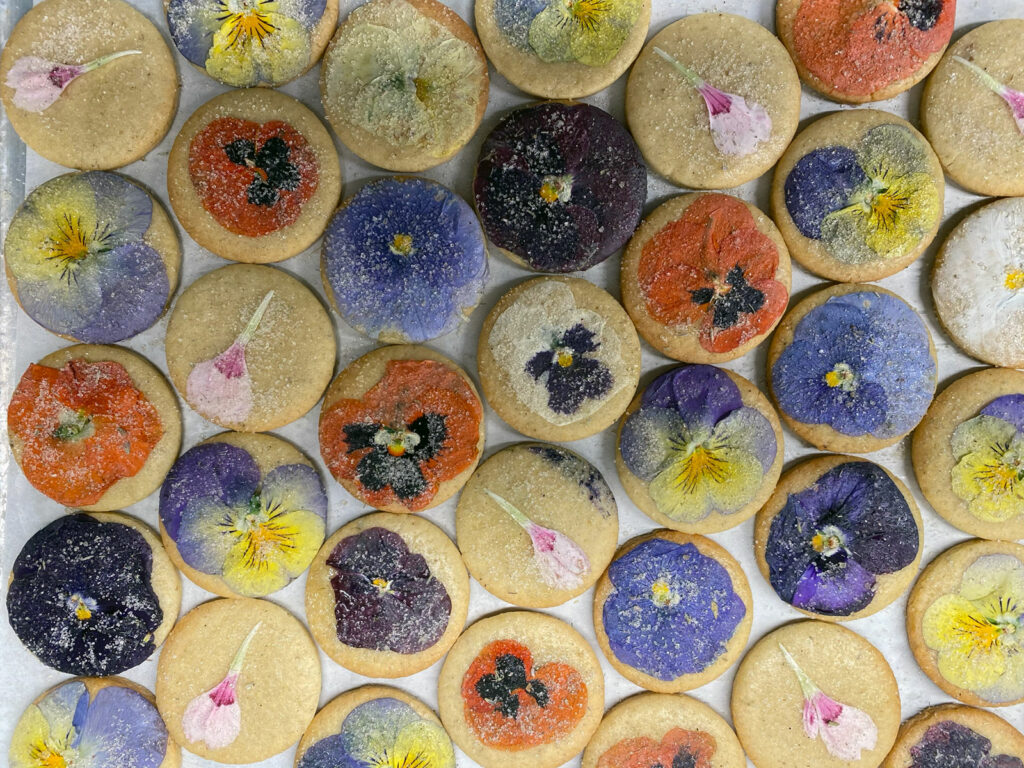 Who was the most influential person who helped you achieve your goal?
While there have been several remarkable people who have come into my life and influenced me as an artist and in my career, the most influential would have to be my late best friend, Amy. Being the same age, we were always navigating similar challenges at the same time. How do you file taxes? What kind of drink should I order at the bar? What do I do when my heart breaks? What even is health insurance? What am I going to do with my life? These are the kinds of things you look to your best friend to help you with, and I just so happened to have a bestie who was pursuing the same career paths as me.
When we discovered that the medical field wasn't where our passions were, we both independently moved into the restaurant industry, eventually at the same place, working brunch shifts together. She was the one who had her eye on more long-term goals, and she was the first one to leave that restaurant, the one where I got my start. She encouraged me to follow her and explore what else the culinary world had to offer us—and that's exactly what we did.
In her last year of life, she got into the world of fine dining and would come over to share new recipes, always so full of that creative spark. If it wasn't for her, I may have never left that first restaurant. I am so grateful to her for that, because we all need to try new things to learn and grow as people. I always think that if she were still here, we would have opened our own restaurant by now. I still carry around her chef's knife to every event I work at, just in case I need a little bit of Amy to help me get through it.
Tell us about a best experience you had as a chef/artist?
One of my proudest moments was getting asked to cater the swearing-in ceremony for Pamela Price. It was such a big moment in history and it was such an honor to be chosen to add my little spark to such a monumental event. I think my favorite experiences are the ones where I get to quietly elevate a much bigger event in the subtle ways of the palate. How many events have we all gone to with disappointing or unremarkable food, leaving a literal bad taste in your mouth at an otherwise great event? I always strive to create something beautiful and delicious with flavors that will make those special moments that much more deeply embedded in the memories of the guests in attendance.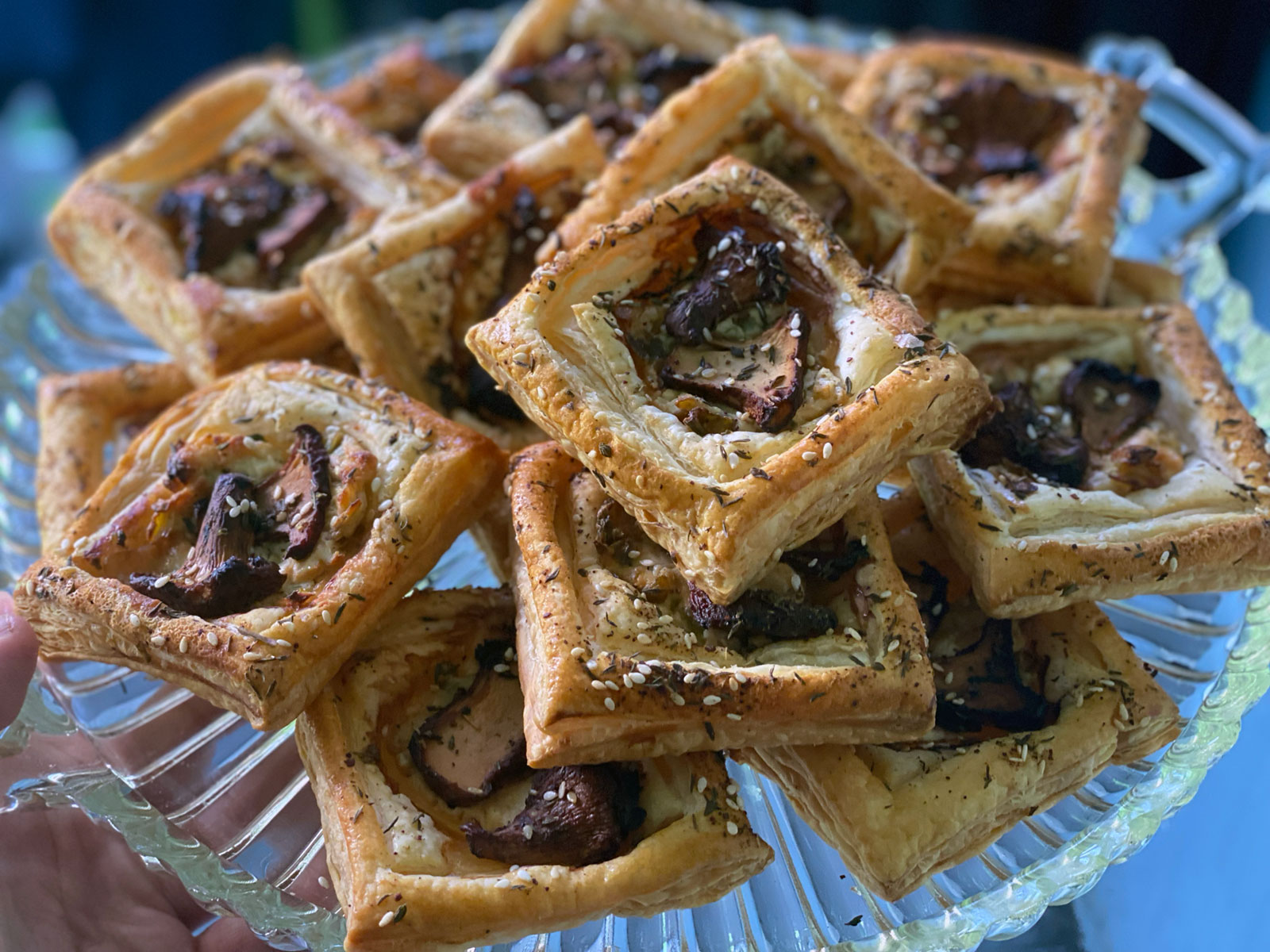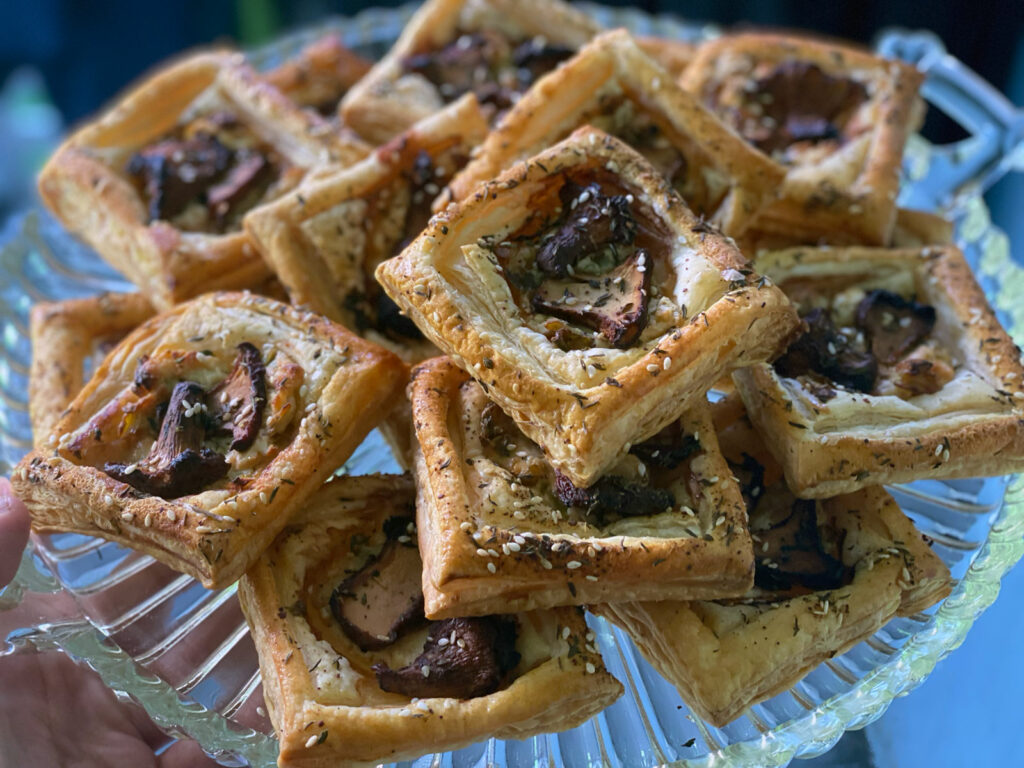 Conversely, tell us about a pretty bad experience?
To be honest, it was in preparation for that exact same event. I work out of a very small kitchen, so providing bites for hundreds of people is an exercise in logistical gymnastics and can quickly become the stuff of nightmares.
There were a couple of minor crises. We weren't on schedule with our baking, it was pouring rain that night, and I was told there would be parking out front but I ended up having to park three blocks away. I even had a momentary breakdown where I said some harsh words to a staff member—which I was later called out for and has since been resolved. The bigger the event, the higher the pressure to deliver. It's a fine balance, being firm enough to keep things on track but remembering to handle those moments of extreme pressure with level-headedness and grace.
The only other truly bad experience I've had was the first time I was asked to make treats for a wedding. I triple-checked that what the bride's mother ordered was correct, but upon delivery, she screamed at me about the colors being wrong. The mother had unfortunately ordered gold cookies, when the wedding theme was beige. I was crushed. It was a small detail in someone's big day, and it wasn't going to be received well. It wasn't even my mistake, but it was a major blow. It was my first time making something that wasn't received with joy. So if you ever order anything for a wedding and I seem a little neurotic about making sure I get the order just right, that's why.
Any advice to folks out there hoping to pursue a life in the arts?
Do it because it's what you love. In this industry—and in all the arts—if you're doing it for the money, you're probably going to spend a lot of time being really unhappy. The arts are all about passion. If you can make a career out of it, that's amazing, but most people are never going to get rich, and definitely not in a quick or easy way. Which isn't to say you should be deterred from building your empire or climbing that industry ladder.
Follow your heart and do what brings you genuine joy. Whether it's waking up at 3 a.m. to make bagels, spending two years finishing the perfect painting, staying up all night rehearsing an upcoming performance, or plating your own meals just right—follow your bliss.
Gene Kahane is the founder of the Foodbank Players, a lifelong teacher, and former Poet Laureate for the City of Alameda. Reach him at [email protected]. His writing is collected at AlamedaPost.com/Gene-Kahane.