Ford Motor Company announced today their all-new 2023 F-Series Super Duty Pickup trucks will offer an astonishing maximum towing capacity of 40,000 lbs., best-in-class payload capacity of 8,000 lbs, and from their new high-output 6.7L Power Stroke Turbo-Diesel a whopping 500hp and 1200 lb-ft of torque.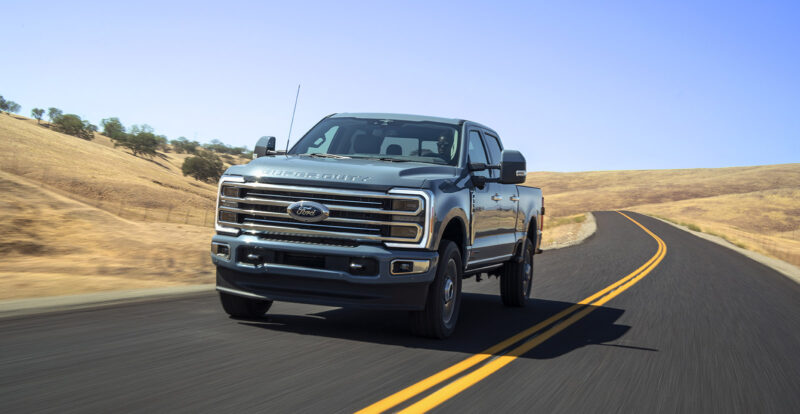 By comparison the 2023 RAM Heavy Duty has a towing capacity of 37,090 lbs, a payload capacity of 7,680 lbs and from the Cummins I-6 Turbo-Diesel, 420 hp and 1,075 lb.-ft. of torque.
Buyers of GM's freshly updated 2024 HD Series trucks (Chevrolet and GMC) will have to make due with a maximum towing capacity of 36,000 lbs, a maximum payload of 7,442, and from the 6.6L Duramax Turbo-Diesel, 470 HP and 975 lb-ft of torque.
Competition is a good thing as each of these trucks are well designed, well built and enormously capable. Big American pickup buyers are among the industry's most brand loyal customers. That's probably because whatever brand you choose you'll likely enjoy a satisfying ownership experience. By the numbers Ford reigns supreme, at least for now.