On January 31, the City of Alameda, in partnership with Five Keys Schools and Programs and Dignity Moves, hosted a virtual community meeting to present Dignity Village, a 47-unit interim supportive housing program (ISH) that will serve up to 61 unhoused individuals. The facility will open at 2350 Fifth Street in early to mid-April.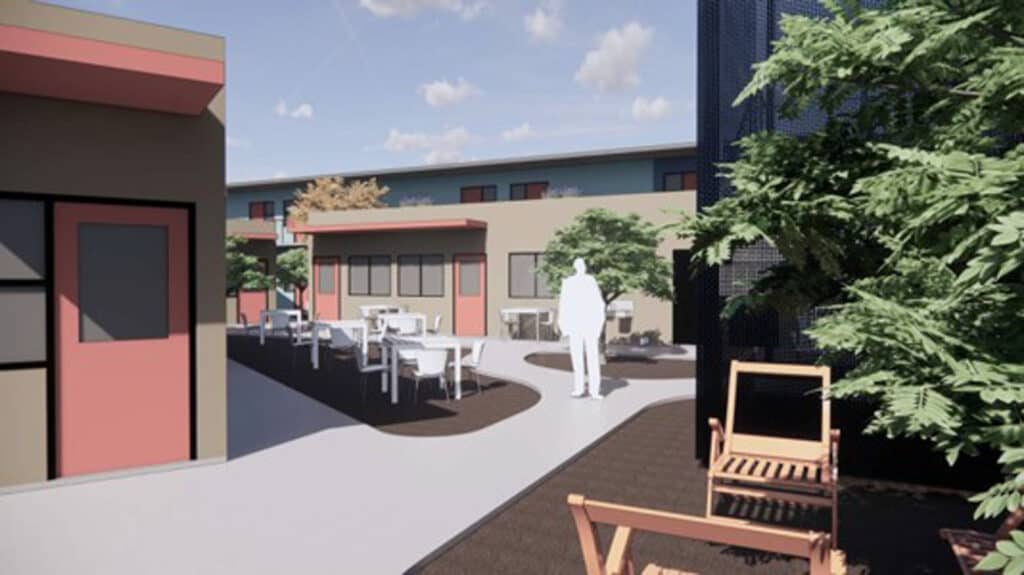 What is
Dignity Village

?

Community Development staff described each unit as a studio apartment with bathroom, Wi-Fi, and desk, where one person, a couple, or a parent and child can live. The County's Coordinated Entry System will refer all residents, who will be people already living in Alameda, whether in Alameda Point emergency housing, in the Christ Episcopal Church warming shelter, in cars at the Village of Love, or in tents or cars on the street.

In addition to offering residents meals, clothing, and toiletries, the program will provide mental health and social services such as support in getting an I.D., finding jobs and permanent housing, or reuniting with family. Residents will be allowed to have pets (some rules apply) and Friends of the Alameda Animal Shelter will provide mobile pet care. Residents must access on-site social services as a condition of living at Dignity Village.

ISH offers transitional housing between emergency shelters and permanent housing, providing temporary residence ranging from six to 24 months. Dignity Moves describes ISH as a safe, private environment where people can get out of survival mode and focus on stabilizing and rebuilding their lives. Dignity Village will be gated and surrounded by a fence with 24/7 front desk and security staff. Common areas, including a central courtyard, will provide residents with areas to be social. However, residents will not be allowed to bring in guests; staff wants to be familiar with all persons on site for everyone's safety.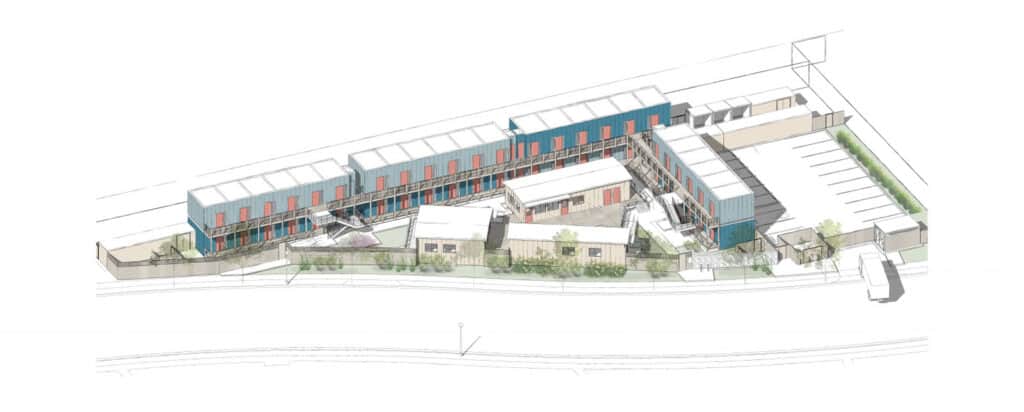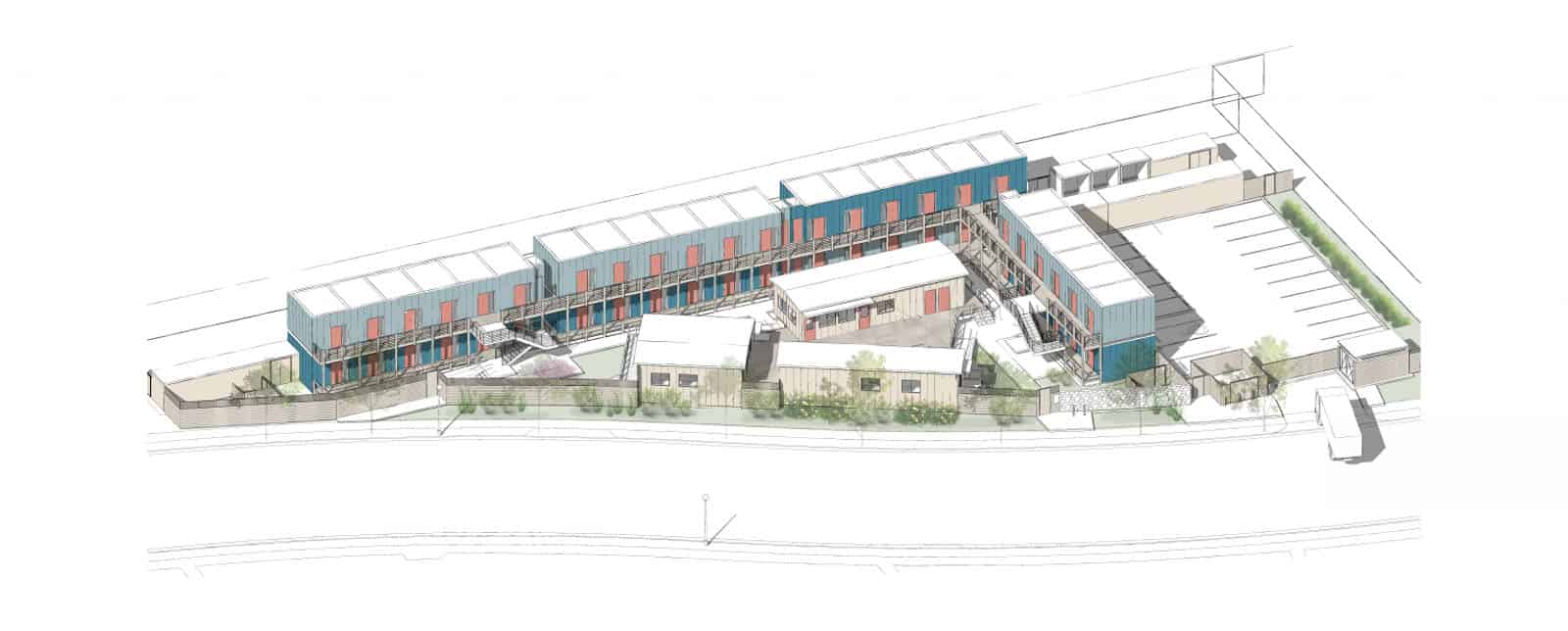 The City currently has no ISH for men and limited options for women with children. As residents transition to permanent housing, each of the 47 studio apartments in Dignity Village can potentially serve two to three people per year—118 total—up to 65% of Alameda's unsheltered population. The City anticipates the facility will be substantially occupied within 90 days after opening.
Community discussion
Jerry expressed concern that too many rules might deter some unhoused individuals from living there. Steve Good of Five Keys responded that they will engage residents by providing meals and offering gift cards in exchange for chores. They also will offer activities, such as holiday celebrations and art events, to create buy-in and a sense of community.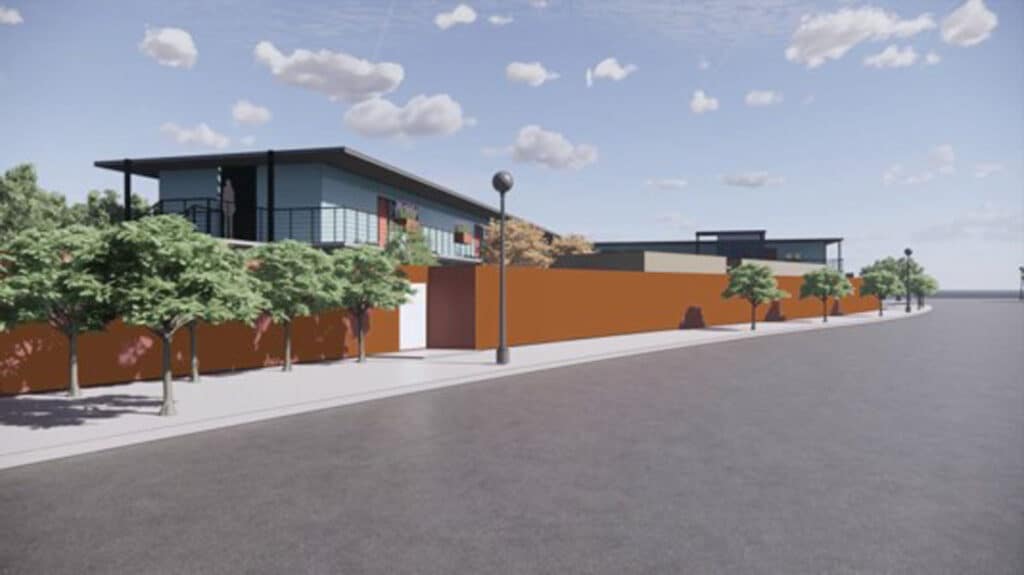 Sonia asked what the drug policy is. Good replied that residents may not use drugs in common areas or along the periphery, but staff can not necessarily stop them from using in the privacy of their rooms. Dignity Village will offer Narcotics Anonymous, Alcoholics Anonymous, and cognitive behavioral counseling. He added that there is a low barrier to entry for this type of housing, meaning people who live there may have substance abuse problems, mental health issues, or be formerly incarcerated. However, sex offenders will not be allowed due to the presence of children, and violent behavior will be grounds for immediate removal. Also, Dignity Village will not be appropriate for people with severe mental illness or extreme drug addiction.
Michael asked what happens if a resident does something wrong or illegal. Good replied that, depending on the infraction, increasing levels of consequences will be implemented, with the final consequence being dismissal from the ISH. If staff become aware of illegal activity, they will contact the authorities. If someone is absent from the premises for more than a few days, for reasons such as incarceration, they may lose their place, so someone else can live there.
Good added that Dignity Village would implement a Good Neighbor Policy whereby staff will walk the neighborhood several times daily to pick up trash and will address issues in a timely manner. They will also offer a phone number for neighbors to call if there are issues.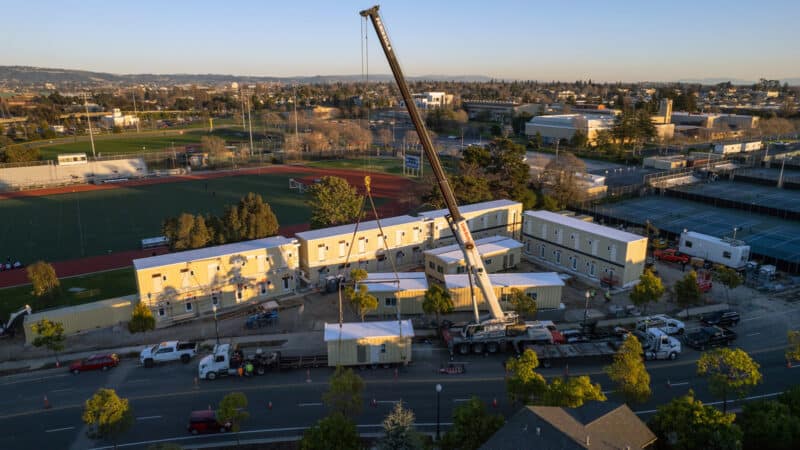 Community Development Director Lisa Maxwell noted that there will be a grand opening where the community can visit the facility, and the City will continue to hold community meetings after it opens. Those with questions between meetings may email Social Services Manager Marcie Johnson at [email protected].
Contributing writer Karin K. Jensen covers boards and commissions for the Alameda Post. Contact her via [email protected]. Her writing is collected at https://linktr.ee/karinkjensen and https://alamedapost.com/Karin-K-Jensen.