Eight-year plan seeks to eliminate
building

pollution by switching to all-electric appliances.

On January 17, City Council adopted an Equitable Building Decarbonization Plan, an eight-year strategy to shift existing buildings from natural gas to all-electric power. Council also ratified the City Manager's Declaration of a Local Emergency from January 4 to 17 and adopted an update to the Mobility Element Street Classification Appendix, which sets street design standards.
Equitable
Building Decarbonization

Plan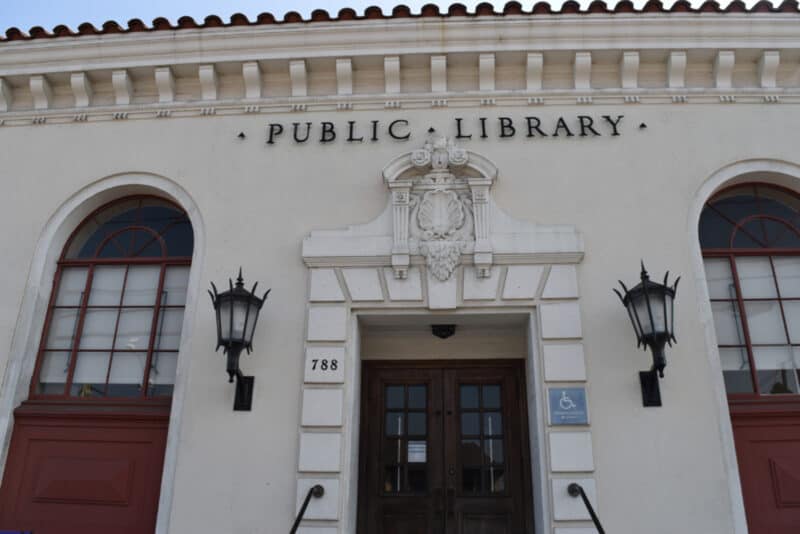 The Equitable Building Decarbonization Plan outlines a phased approach for decarbonizing existing buildings by shifting from natural gas to all-electric energy usage. The plan is driven by the City's Climate Action and Resiliency Plan, which aims to reduce greenhouse gas (GHG) emissions by 50% below 2005 levels and achieve carbon neutrality as soon as possible.
Currently, 70% of Alameda's GHG emissions come from transportation, 27% from natural gas use in buildings, and 3% from other sources. Alameda Municipal Power provides 100% carbon-free electricity. Consequently, electrifying all existing buildings would eliminate 27% of the City's GHG emissions. The City considers achieving net zero emission buildings essential to reaching its carbon neutrality goal.
In 2021, Council took initial steps toward reducing building emissions by requiring all new developments to be all-electric. In 2022, the City expanded the all-electric requirements to include substantial alterations and additions.
The plan's three phases, Immediate (2022-2023), Near Term (2024-2025), and Long Term (2026-2030), include:
Educating the community on energy efficiency, electrification technology, and ways to co-create policy
Developing policies and programs to target intervention points, such as the permit process
Identifying financing mechanisms to reduce barriers to electrification
Alameda Municipal Power providing 100% carbon-free electric energy and programs, rate design, rebates, and education to encourage electrification.
The plan aims to be equitable by ensuring that:
Low to moderate-income households can affordably switch to modern electric equipment

Decarbonization

does not disproportionately impact low-income households and communities of color
Electrification supports safe, affordable housing and quality jobs
The electrification process is as seamless as possible
The City acts ambitiously and expeditiously while being realistic about the challenges of transitioning Alameda's

buildings

.
Public comment on
Decarbonization

Plan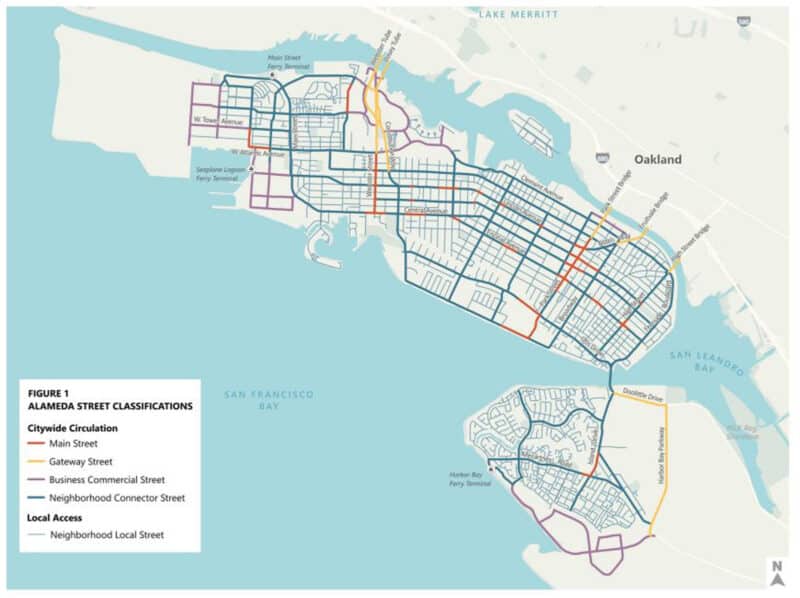 Several public speakers expressed concern about straining the state's electrical grid, questioning whether the City and State's infrastructure was adequate for the additional load. Many said they supported incentives for electrification but not mandates, and the City should electrify its buildings first. Some asserted that mandating building owners to electrify would result in rising rents as building owners passed the cost to tenants.
Others fully supported the plan. Ruth Abbe of Community Action for a Sustainable Alameda (CASA) called the plan an "amazing leadership opportunity." Another speaker said that none of the concerns expressed justified inaction against the ongoing threats of climate change.
Council discussion and vote
Vice Mayor Tony Daysog urged caution, preferring to see how such plans play out in other cities, such as Berkeley, which adopted its electrification plan in 2021. Councilmember Trish Herrera Spencer said she supported incentives for electrification but not mandates.
Councilmember Malia Vella supported the plan but wanted to ensure the City makes accessing rebates as user-friendly as possible. Councilmember Tracy Jensen clarified that the plan is not mandating that all buildings be electrified in eight years but provides an eight-year work plan by which the City works with the community to reduce carbon emissions from Alameda's building stock.
Mayor Marilyn Ezzy Ashcraft pointed to recent storms as being associated with climate change which is tied to global warming. She said that emissions from gas appliances contribute to global warming as well as asthma and other respiratory conditions and that the time is now to address these threats.
Council approved the Equitable Building Decarbonization Plan 3-2, with Mayor Ashcraft and Councilmembers Jensen and Vella voting in favor and Vice Mayor Daysog and Councilmember Herrera Spencer voting against it.
Other Council decisions
In other actions, Council:
Ratified the City Manager's Declaration of a Local Emergency from January 4 to 17 to enhance the City's ability to recover funds expended in response to recent storms.
Adopted a General Plan Amendment to update the Mobility Element Street Classification Appendix, which classifies every street in Alameda and sets design standards for each type.
Contributing writer Karin K. Jensen covers boards and commissions for the Alameda Post. Contact her via [email protected]. Her writing is collected at https://linktr.ee/karinkjensen and https://alamedapost.com/Karin-K-Jensen.