New
aquatic center
On October 18, City Council voted to proceed with a City Aquatic Center on the west side of Jean Sweeney Park. The General Fund will cover up to 50 percent of the cost with the balance financed.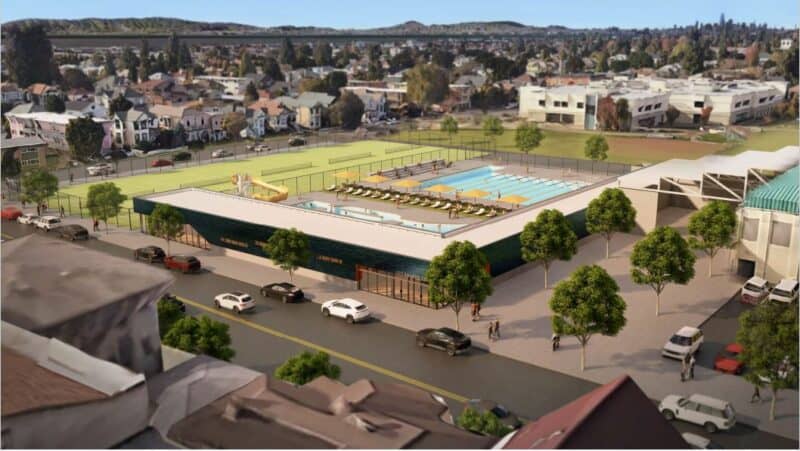 Currently, community aquatic programs happen at the Alameda and Encinal High School pools through a joint use agreement with Alameda Unified School District (AUSD). On September 30, City Council allocated up to $7.5 million to co-fund the rebuilding of Emma Hood Swim Center at Alameda High School with AUSD. This project is underway; a public input process will take place this fall.
However, the high school pools do not provide sufficient space to meet community youth and adult swim needs. The Alameda Recreation and Parks Department provides year-round programs serving over 9,000 people with regular waitlists. A City Aquatic Center would provide additional pool space to meet the needs of competitive and recreational programs.
The cost to design and construct the Aquatic Center is estimated to be between $22 and $25 million, which includes completing all of Jean Sweeney Park, including the infrastructure, community garden, and tool lending library.
Public comment
Twelve public speakers were unanimously in favor of the Aquatic Center. Meredith H. noted that swimming is popular among young families, and parents struggle to enroll children in the limited swim lessons available.
Jimmy S. noted that he regularly goes to other cities to enjoy swimming due to limited pool availability in Alameda. Marshall Dortch, head coach of the Alameda Gators swim team and Neptunes Water Polo Club, said that a City Aquatic Center would allow Alameda's growth potential for aquatics to come to fruition.
Council vote
Councilmember Trish Herrera Spencer's motion to proceed with a City Aquatic Center and locate it at Jean Sweeney Park passed unanimously. Councilmember Tony Daysog said that a community aquatic center is part of a high quality of life and an important asset to families considering moving to or staying in Alameda.
The motion to finance the Aquatic Center with up to 50 percent of the cost covered by the City's General Fund and the balance to be financed passed 4-1, with Vice Mayor Malia Vella voting against it. The Vice Mayor objected to funding the Aquatic Center from the General Fund when the City faces a potential recession and viewed it as irresponsible, with over $200 million in unmet infrastructure needs.
Declaration of Local Emergency terminated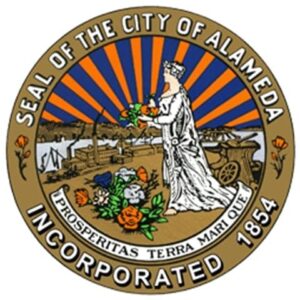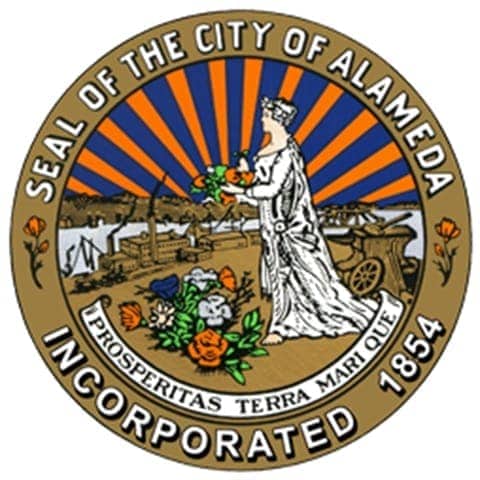 In other business, Council unanimously voted to terminate the City's Declaration of a Local Emergency in Response to the COVID-19 Pandemic. The most significant rent-related protections impacted by this action include the following:
Eviction Protections Ending: Under local law, protection from eviction for nonpayment of rent between March 1, 2020 and June 30, 2022 will end in 13 months or seven months if state law preempts. The prohibition on "no-fault" evictions (for owner move-in or capital improvements) ends 30 days after the termination of the local emergency.
Banked Rent Increases May Resume: The prohibition on banked rent increases will end 60 days after the termination of the local emergency. When landlords do not impose the maximum increase allowed by the Annual General Adjustment (AGA), they may "bank" the unused portion and impose it in a later year. Although landlords may impose up to 3 percent of banked rent increases in addition to the AGA (currently 3.5 percent), they may not impose more than one rent increase in any 12 months.
Deferred Rent Due: Tenants must resume regular and ongoing rent payments 30 days after the termination of the local emergency. Renters must pay unpaid rent within 13 months; state law may require earlier payment.
Utility Shut-Off: Protection from utility shut-offs would end immediately upon termination of the local emergency. Nevertheless, landlords must provide reasonable notice.
For more detailed information about local rent regulations, contact the Alameda Rent Program. Renter households at certain income levels may be able to access free and low-cost legal services. Alameda Municipal Power offers financial assistance for those having trouble paying their electric bills.
Council also voted unanimously to amend a local ordinance to continue permitting the Council to meet remotely or in a hybrid (in-person and online) fashion, consistent with state law.
Contributing writer Karin K. Jensen covers boards and commissions for the Alameda Post. Contact her via [email protected]. Her writing is collected at https://linktr.ee/karinkjensen and https://alamedapost.com/Karin-K-Jensen.