Women's Golf Clinics, Summer Series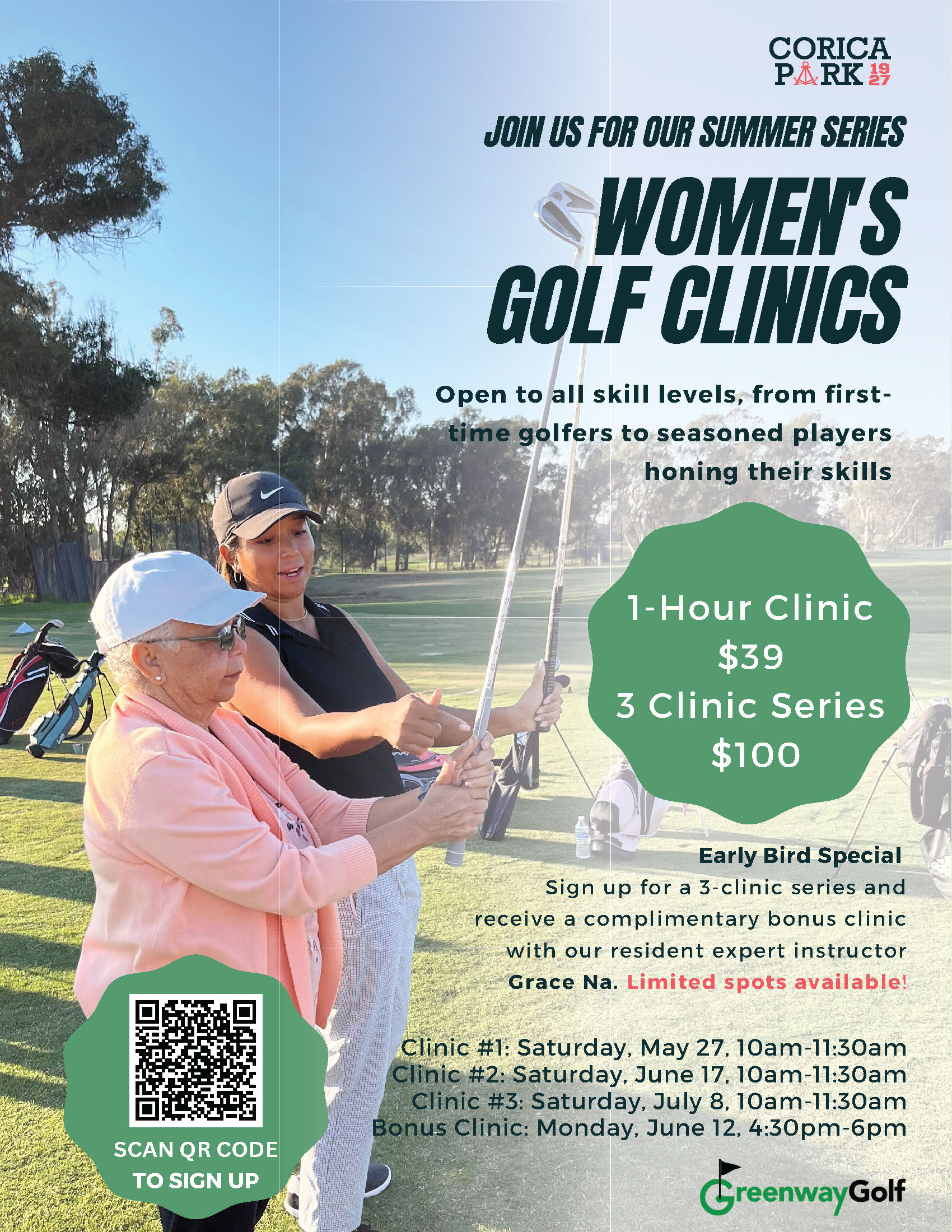 We are delighted to announce the launch of the Women's Golf Summer Series Clinic, an opportunity for you to enhance your golfing skills while enjoying a supportive and empowering environment. Our skilled golf instructors will cover various aspects of the game, focusing on technique, strategy, and overall performance improvement. Whether you are a beginner looking to learn the basics or an experienced golfer aiming to refine your skills, our clinic is designed to cater to all levels of expertise.
We have some exciting news for you – when you sign up for the 3-clinic series, you will receive a complimentary bonus clinic led by our resident expert instructor, Grace Na. Don't miss out on this fantastic opportunity to learn from one of the best in the field!
Clinic Dates and Times:
• Saturday, May 27th, 10:00 AM – 11:30 AM
• Saturday, June 17th, 10:00 AM – 11:30 AM
• Saturday, July 8th, 10:00 AM – 11:30 AM
Bonus Clinic:
• Monday, June 12th, 4:30 PM – 6:00 PM
To secure your spot in the Women's Golf Summer Series Clinic, register now through our convenient online registration form. But hurry, as there are limited spots available!
Feel free to share this invitation with friends or colleagues who may be interested in joining the clinic. Remember, golf is always more enjoyable when shared with others. We can't wait to welcome you to the Women's Golf Summer Series Clinic and embark on this exciting golfing journey together!