Visit Alameda's Bald Eagles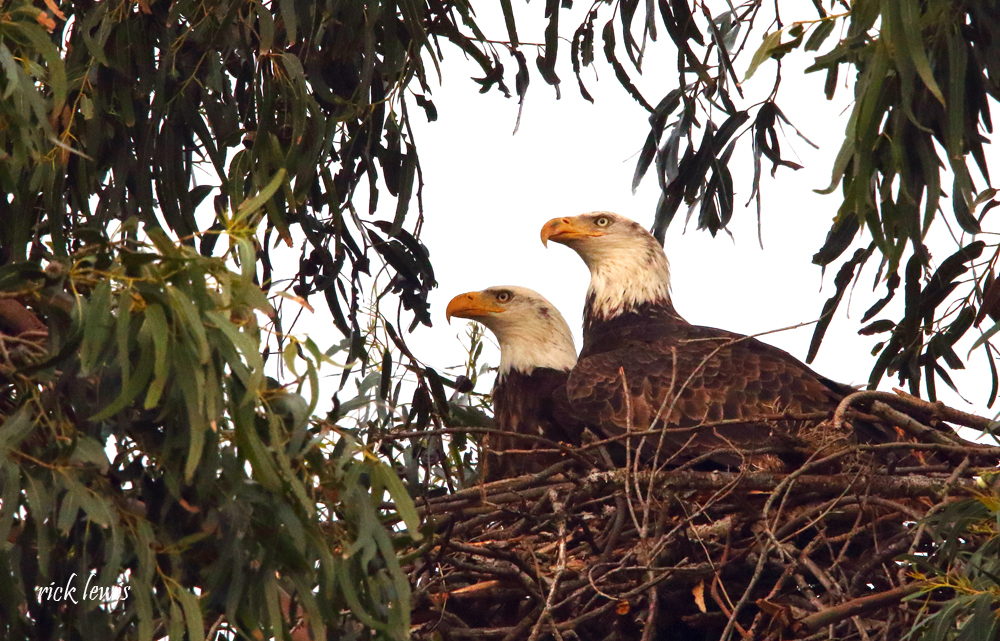 Join us for a field trip at Corica Park to seek our Bald Eagle pair and the other exciting birds on the course.
We'll be looking for the Bald Eagle pair who are building a nest here, as well as the many other birds (Red-Shouldered Hawk, Green Heron, Hooded Merganser, and more!) that can be found here.  The walk will be approx 1.5  miles, on a paved road and reasonably flat (though possibly muddy) trails.  Restrooms at the beginning. We need to minimize disturbance of the eagles, so the group must stay together at all times and follow all instructions from the field trip leaders. We will be in an area closed to golfing while we are there.
Advance registration required.
The eagles' preferred nest is on the North Course, which is undergoing renovation and restoration of the vibrant ecosystem at Corica Park.  As stewards of Corica Park, Greenway Golf's vision is one of environmentally sustainable, socially inclusive spaces for everyone – learn more at https://www.coricapark.com/mission/
For more info, email [email protected].