Sweet Harmony: The Great Vocal Groups 1950-1975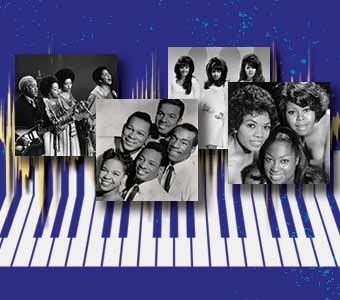 Pete Elman returns to Rhythmix with a brand-new in-person course. In Sweet Harmony, Elman will examine the great vocal groups of American Popular music from the 1950s to the 1970s, taking students on a journey through six different eras and genres.
Students will explore 24 legendary singing groups, from the days of doo-wop through the pop era; stars whose power, style, and passion gave us unforgettable records. With a nod to choral harmonies, unique vocal arrangements and unforgettable trademark songs, this course promises to be a fun and exciting trip down memory lane and more!