SJ Sharks & Military Appreciation Day on the USS Hornet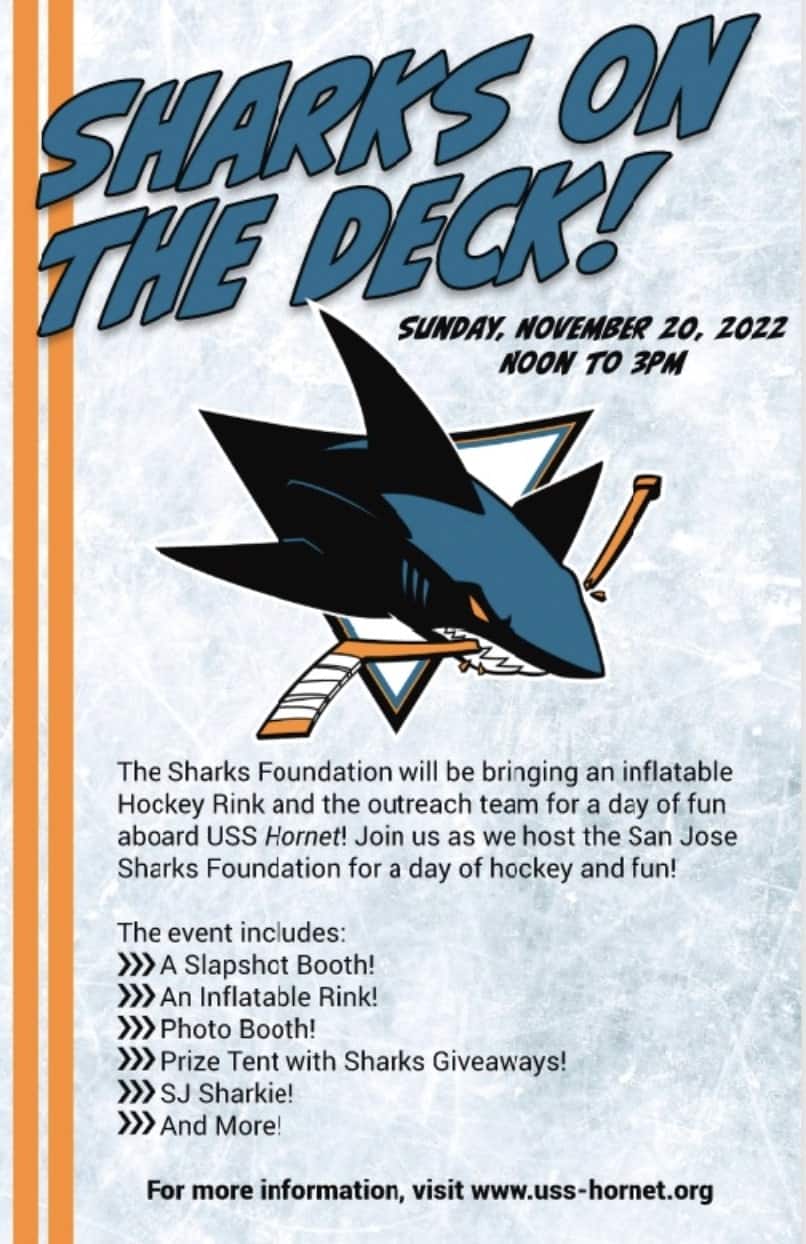 The San Jose Sharks Foundation will be on board the USS Hornet on Sunday November 20th!
The Sharks Foundation will be bringing an inflatable Hockey Rink and the outreach team for a day of fun on the USS Hornet! The Sharks Foundation is also generously sponsoring this day as a Military Appreciation Day-all active duty and veteran military personnel and their families (spouse plus up to 4 children!) will be allowed on for free!
Please join the USS Hornet as we host the San Jose Sharks Foundation for a day of hockey and fun! The action will be from 12 pm to 3 pm on the flight deck (if the weather is good) or in the hangar bay (if the weather isn't good). The Sharks foundation will be bringing:
Street Team with Slapshot booth for you to try your slapshot!
Street Team with Inflatable rink where you will be able to get in and get some instruction on hockey skills and get to play!
Street team with Photo Booth
Street Team with Prize Tent with cool giveways!
SJ Sharkie (plus possibly Sharks players TBD)
Oakland Ice Information Tent
Sharks Foundation Tent
The Memorial Squadron will be conducting a Flyover at 1:30 PM.