Santa Paws – Pet Photos with Santa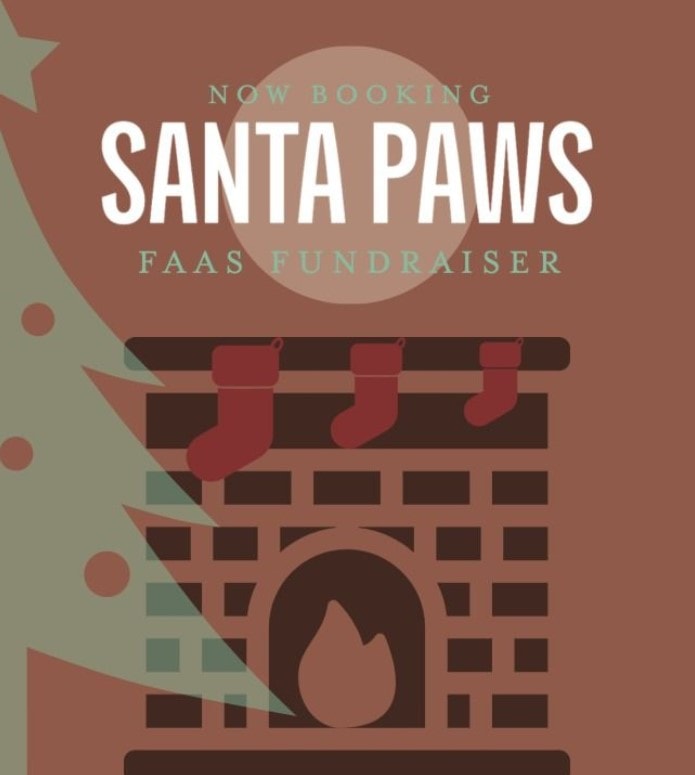 Reserve a time slot now if you want to see Santa!
Bring your pets to the fun and festive Santa Paws holiday photo shoot with professional photographer Tonya Perme this weekend, November 12-13. The event will take place at a special pop-up studio near the FAAS annex at 2229 South Shore Center. Signs will direct you to the exact location.
The backdrop theme for this year's FAAS benefit is "cozy by the fire." The $45 donation fee includes a 10-minute sitting and an instant print. Three complimentary digital photos will be emailed to you within a week.