RE-CYCLE: BANDALOOP VERTICAL DANCE REHEARSALS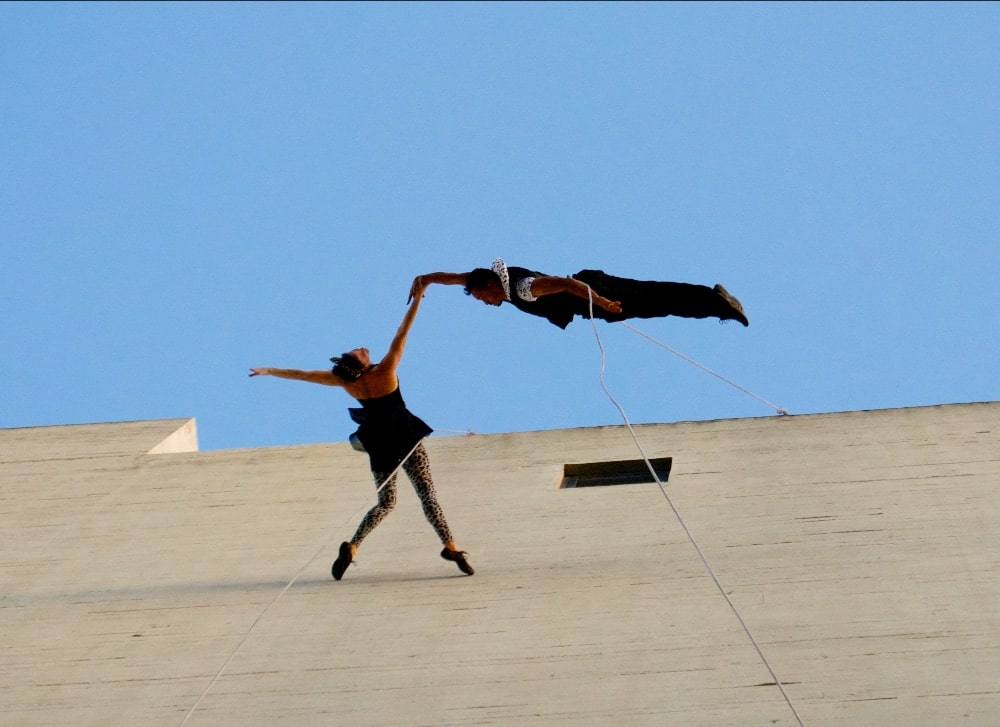 Oakland-based BANDALOOP is one of the Bay Area's greatest artistic exports drawing crowds all over the world to their awe-inspiring vertical dance performances. Seamlessly blending contemporary dance with climbing and rope access techniques, BANDALOOP has performed in over 330 cities on six continents. West End Arts District and Radium are thrilled to invite them to Alameda Point to start working on an exciting project — just across the estuary from their West Oakland home.
Audiences are invited to the eastern facade of Hanger 25 (home to Brix Beverage, Urban Legend Winery, and Dashe Cellars) to watch the dancers in rehearsal. Bring a stool or blanket and sit back to watch as the dancers explore the artistic potential of this stunning site, and outline the artistic vision for their 2024 performance "Re-Cycle." Follow it up with a sunset drink at Urban Legend or Dashe Cellars.