Northern Waterfront Walking Tour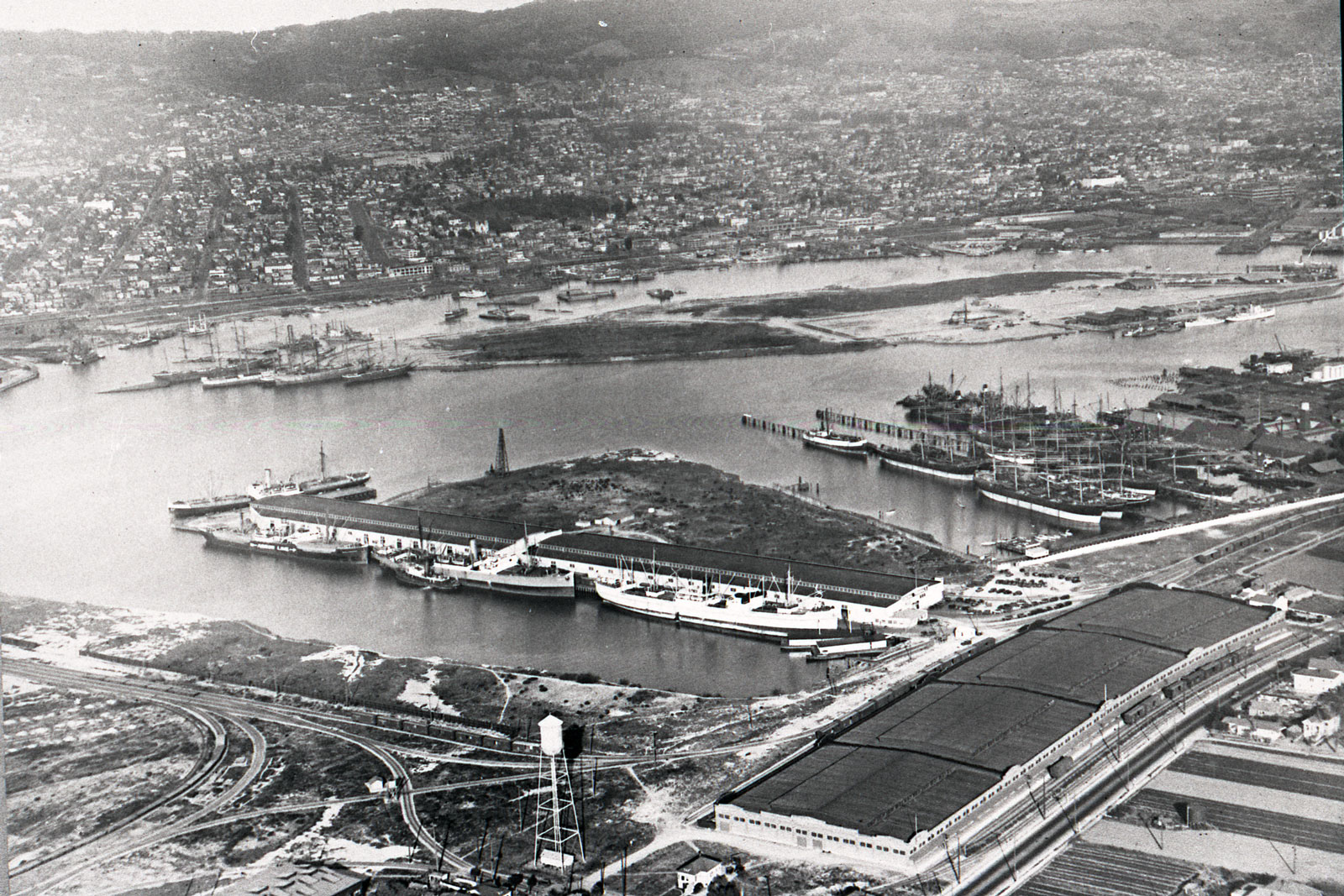 Join Dennis Evanosky for an informative stroll along Alameda's Northern waterfront, home to legendary Union Iron Works and Bethlehem Steel. He will discuss the shipbuilding that took place from the turn of the twentieth century through the end of World War II as well as the architectural features of the buildings and their connections to the past.
Meet us by the water at the end of Mariner Square Drive at 10 a.m. Sunday August 27.
Note: Dennis has a conflict for the time originally scheduled. The tour (originally August 27) has been rescheduled to Sunday, September 10 at 10 a.m.
Our walk will cover 90–100 minutes over 1–2 miles. We suggest you wear comfortable shoes as well as sunblock, and bring water. Mobility devices, strollers (kids under 4 are FREE!), and well-behaved (or especially cute) dogs are always welcome.
Photo: An aerial view of Alaska Packers and Encinal Terminals c 1930.