Navy Environmental Cleanup Meeting and Tour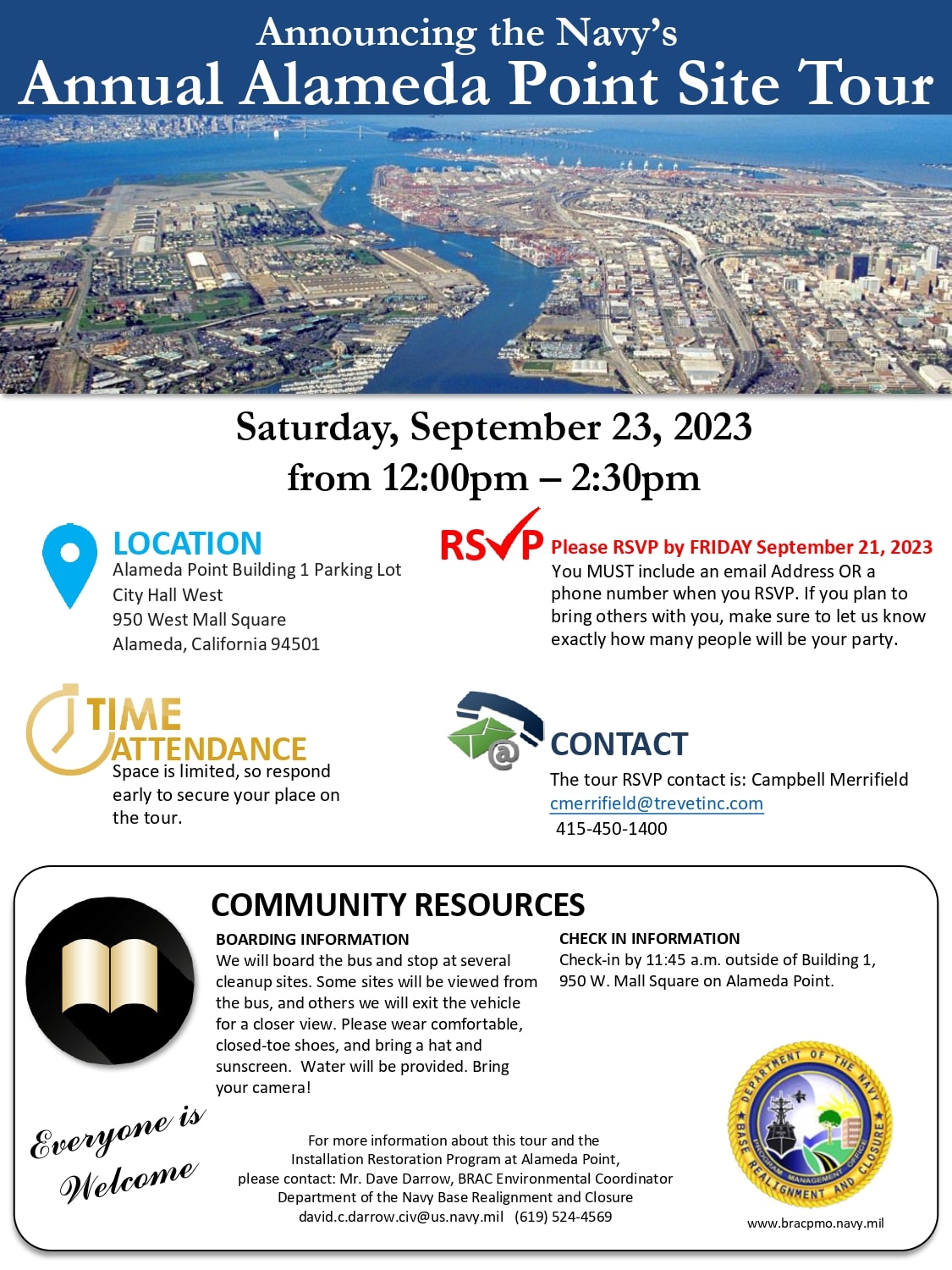 The public will have two opportunities to learn more about the Navy's environmental cleanup process at Alameda Point this Saturday, September 23—first at a meeting, second on a bus tour. The public is invited to join either or both at City Hall West, 950 West Mall Square.
Reservations for the tour are highly recommended, as the bus may fill up quickly. RSVP via email Campbell Merrifield at [email protected].