National Vietnam War Veterans Day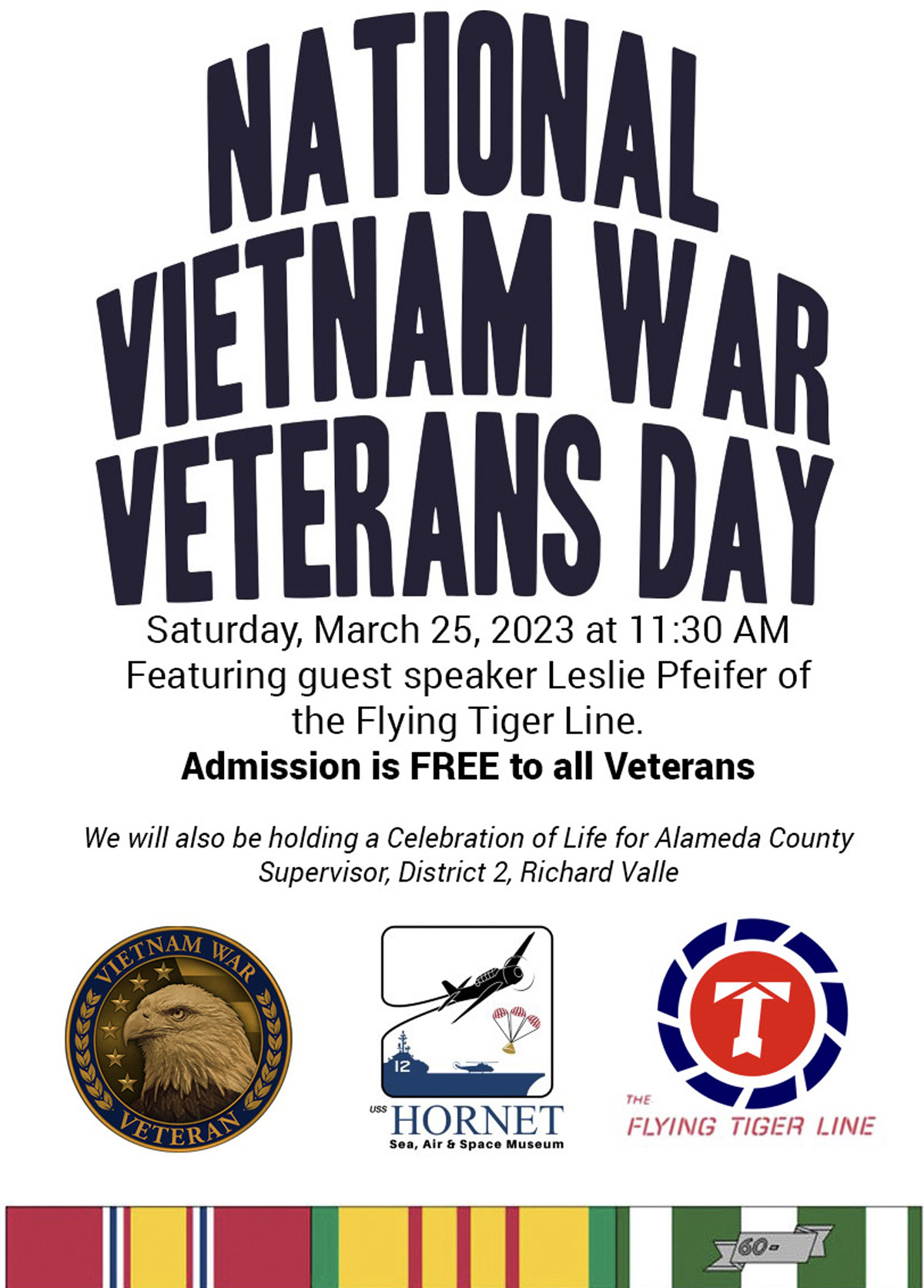 National Vietnam War Veterans Day will be observed on the USS Hornet on March 25th. (Note: The official date of the holiday is March 29th but the museum is not open that day). Join us as we honor and celebrate our Vietnam War Veterans.
All Veterans will be allowed on for free. 
Program:
Our featured guests will be the Flying Tigers Flight Attendants. Read about their story here.
Our MC will be our very own crewmember Keith Hedley. Keith is a Navy Veteran who served in the Combat Information Center on multiple ships during his time in service.
We will have a short service honoring our Vietnam War Veterans ending in a wreath toss off the ship honoring those we have lost (this will include a tribute to Supervisor Richard Valle).
The Ladies First Choir of Concord High School will be on hand to perform. Read more about them here.
We will screen our new UH-34D Seahorse video
Finally, the Memorial Squadron will conduct a Flyover at approximately 1 PM.