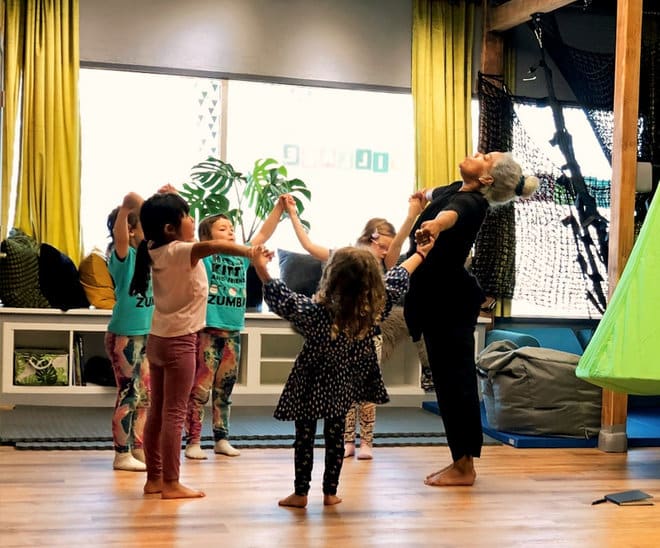 Fusion Dance for Kids
Welcome to "Mind Body Expressions – Creative Dance," where your child's imagination takes flight and self-expression becomes an art form!
In this vibrant dance class, designed for children aged 5-9, we invite them to discover the joy of movement, rhythm, and the power of their own unique dance expressions.
Led by our passionate instructor and performer Piper Thomasson, "Mind Body Expressions" is a nurturing environment where children explore various dance styles, learn fundamental techniques, and develop coordination and musicality.
Our class emphasizes self-expression, empowering each child to find their own voice through dance. Whether it's graceful ballet, energetic hip-hop, or playful contemporary, we celebrate the diversity of dance styles and encourage individuality. As they explore different movements and choreography, children build confidence, body awareness, and a sense of rhythm.
At "Mind Body Expressions," we believe that dance is not just about following steps; it's about unleashing the spirit and telling stories with motion. Through interactive activities and engaging exercises, we inspire children to express their emotions, cultivate their creativity, and develop a deeper connection between mind and body.