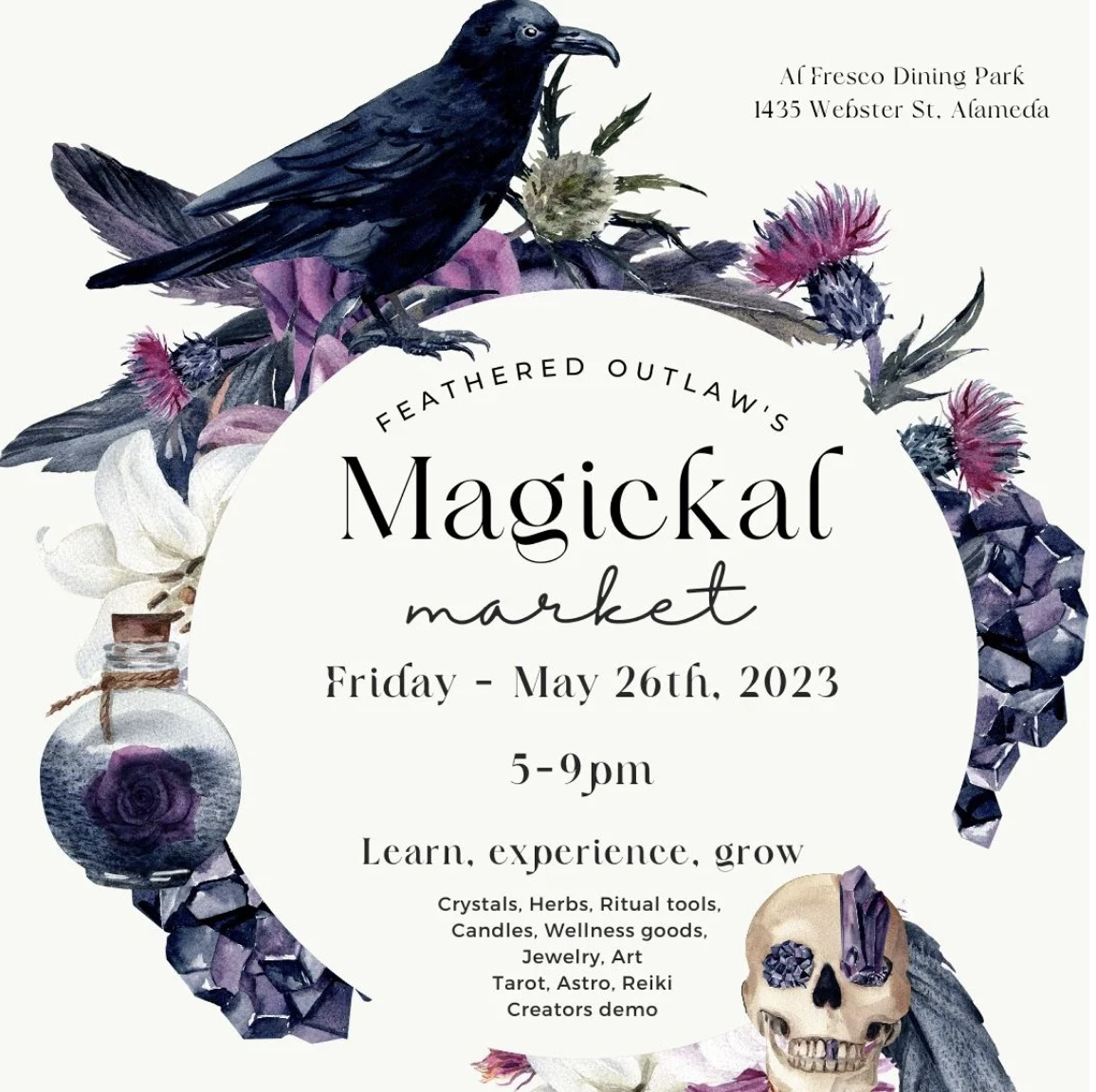 🌚 Mark your calendars! Our night markets are a convergence of witches, wanderers, and talented practitioners under the stars in Alameda, CA.
⭐️ SHOP
We take pride in handpicking all our vendors to curate a unique experience and some elements of surprise for our guests. As recurring events, we aim to always offer a diversity of talent with a rotation of talented creators. Take home quality witchy & holistic wares such as:
☆ Crystals
☆ Herbs
☆ Books
☆ Art
☆ Ritual tools
☆ Candles
☆ Wellness goods
☆ Jewelry
☆ Home Decor
& more!
🗝 LEARN
To honor our mission to offer more than a shopping event, we ask our creators to offer some demonstrations of their products and practices to include an educational component throughout the event for our audience. From candle making, metaphysical rituals, tea making, and crystal education to self-care teaching through high-quality wellness products, our creators engage the attendees with interesting takeaways.
🧘🏾‍♀️ GROW
In between shopping, crafting, and learning experiences, our guests have expressed their appreciation for our Holistic Village where we bring our most talented holistic practitioners to offer a relaxing haven for our guests. In a quiet area, we offer Reiki, Astrology, Tarot readings, Psychic Mediumship, and more.
ALL our events are FREE, family friendly and ADA accessible.