Magickal Market's Yule Celebration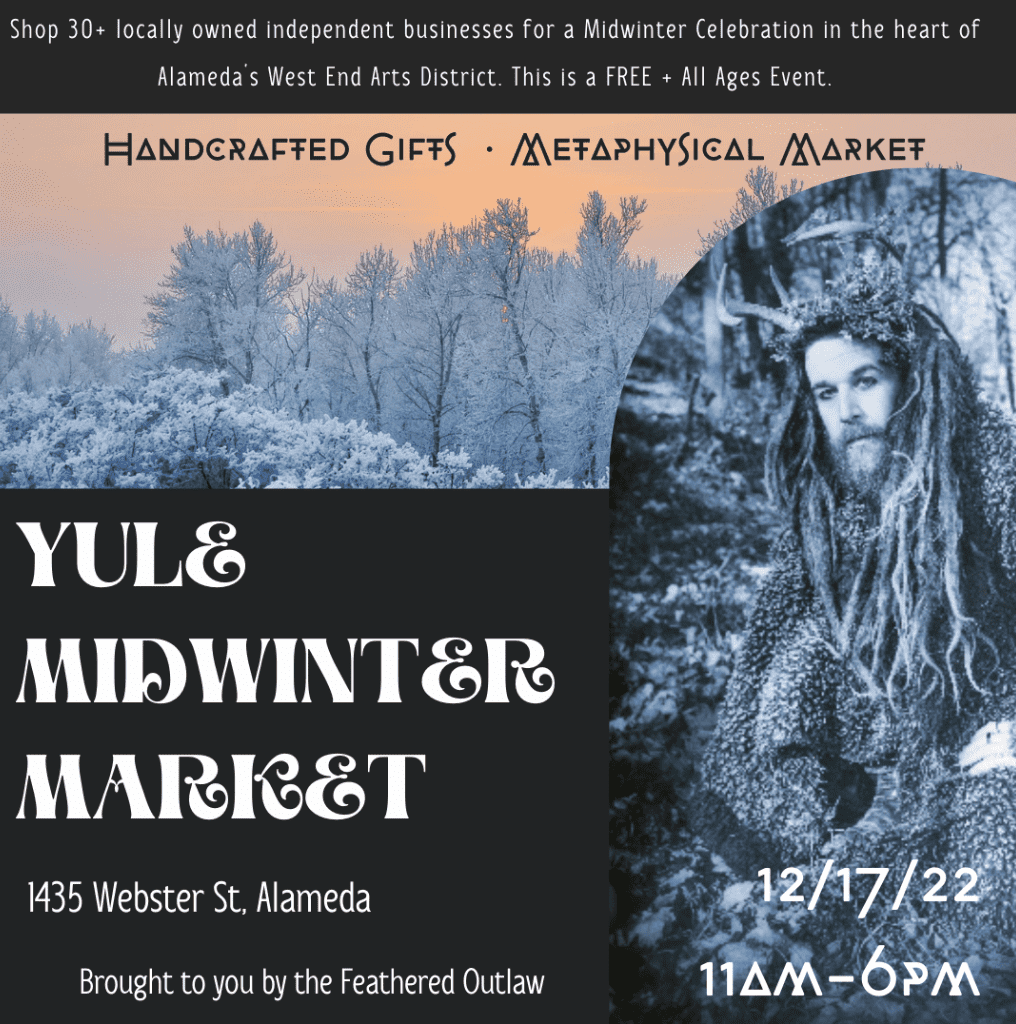 Join the Magickal Market vendors for a Yule celebration (plus pinball!**)! Yule is a magickal time of year, when family and friends come together to celebrate traditions.
Shop local, handmade gifts and enjoy the festivities of the season from the Feathered Outlaw with music, food and entertainment. Sponsored by the West Alameda Business Association and the West End Arts District.
Markets are hosted in the al Fresco Dining Park and include a food truck with dining options from local restaurants, a full bar, acoustic music, metaphysical practitioners, tarot, and entertainment. Events are always FREE, pet friendly, ALL ages, and ADA accessible.
**Special Pacific Pinball Popup this Saturday in Alameda!  Join the Pacific Pinball Museum at the Magickal mid-Winter Market and play some FREE pinball games in the family/ kids zone! (Then walk to the main museum less than a block away!) Come & let your family play while you shop for the holidays.