Halloween Costume Swap and Free Play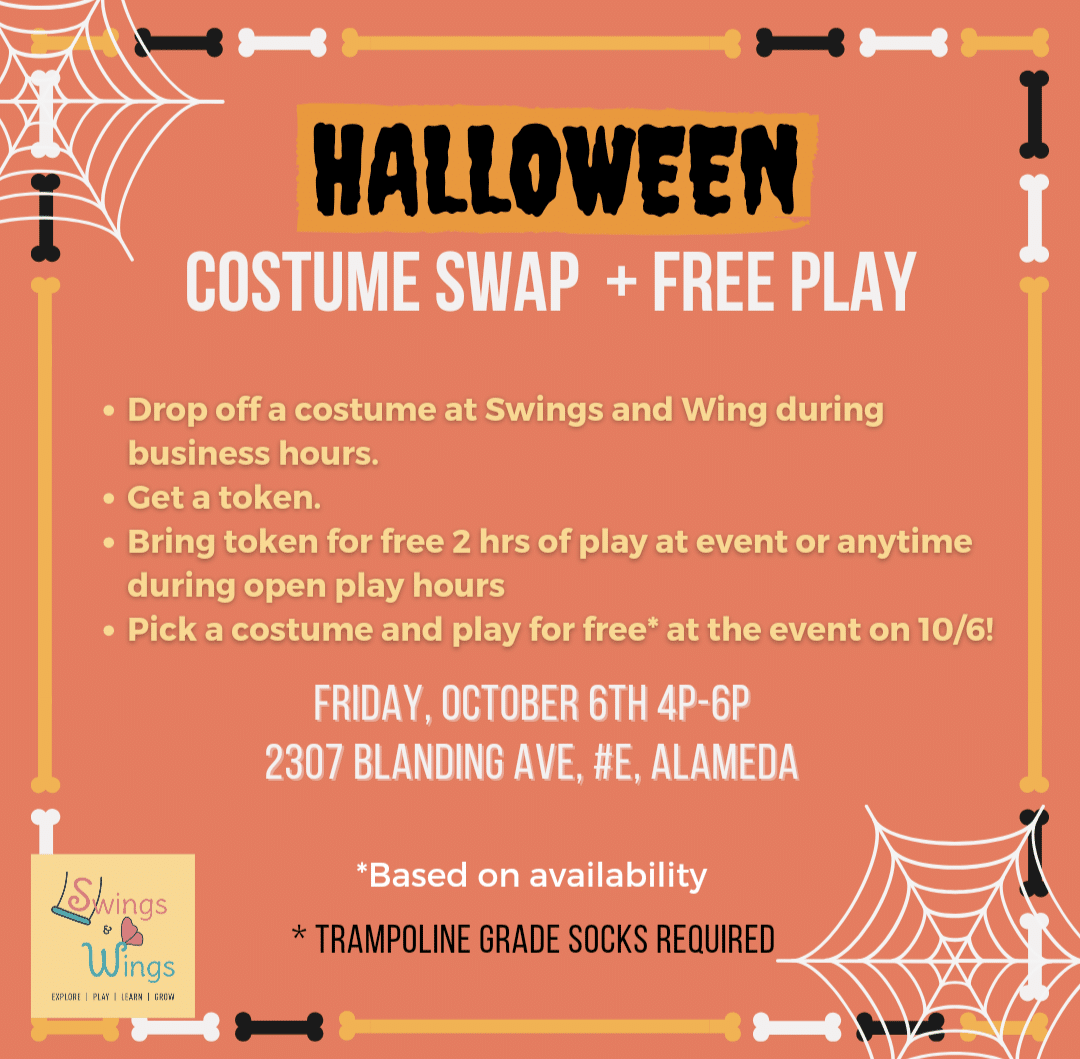 And it's back! Our Annual FREE costume swap is our way to work towards our values of community building and sustainability..
This is what you have to do:
1. Drop off a costume at Swings and Wings during normal business hours and get a token
2. Bring the token to the swap event on 10/6 to pick up a costume of your choice and play free for two hours
OR
Bring the token for drop-in play any time when we are open!