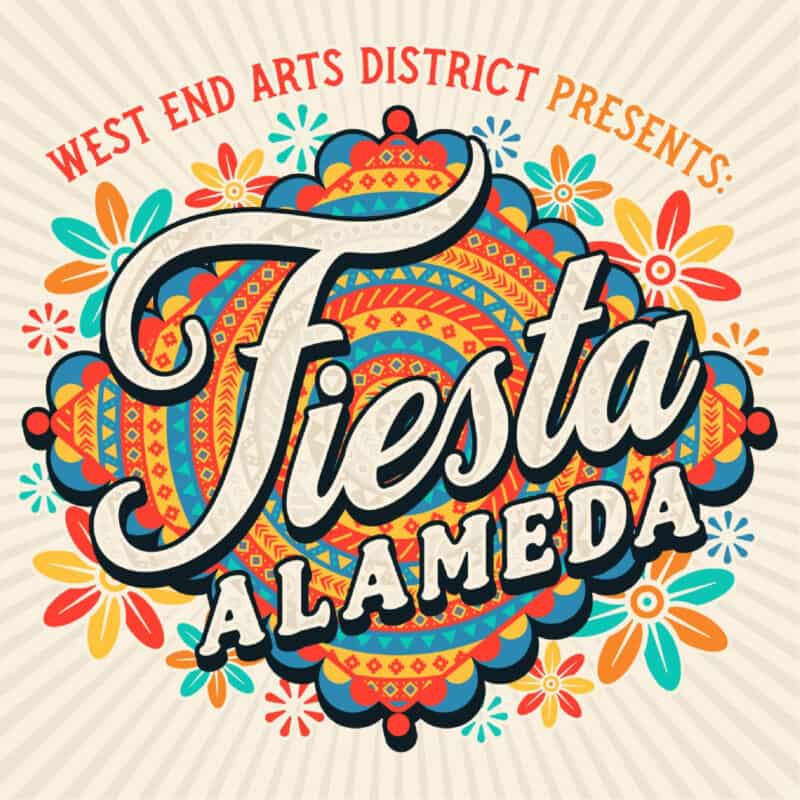 FIESTA ALAMEDA, Saturday, Nov. 5, 12-5pm. FREE, All Ages!
Celebrate Latin music, dance, culture, food, and drinks on the Taxiway at Alameda Point with its stunning views of the Bay! Jump along to the beats of headliners like Santana tribute band CARNAVAL, and dance alongside carnival regulars SAMBAFUNK!.
12pm:  SAMBAFUNK!
1pm:  DJ Raul
1.30pm:  Los Alegres Callejeros
2pm:  La Mixta Criolla
3pm:  DJ RAUL
3.30pm:  Los Alegres Callejeros
4pm:  CARNAVAL
Head to the food court for a range of Latin fare, and over to the bar for beer, wine, and craft cocktails. The bartenders will be mixing FICKS craft Margaritas and Palomas with Tequila Camarena. Choose from a selection of craft beers or try a Mexican special: Micheladas at the Modelo booth. The food court offers a range of Latin fare, from tacos to empanadas, tamales to churros.
Free crafting activities for the whole family led by Mexican artist Ernesto Olmos is a special feature at Fiesta Alameda's Family Crafting Zone. Ernesto has spent more than 20 years developing arts programs and curriculums for a number of institutions in Oakland as well as exhibiting and performing his own work as both a musician and artist. He works to keep sacred arts thriving with the intention of remembering indigenous roots.
Join us at Alameda Point Taxiway, 2149 Ferry Point
More info and to enter the RSVP prize raffle: WestEndArtsDistrict.org