Eagle Ave. and Environs Walking Tour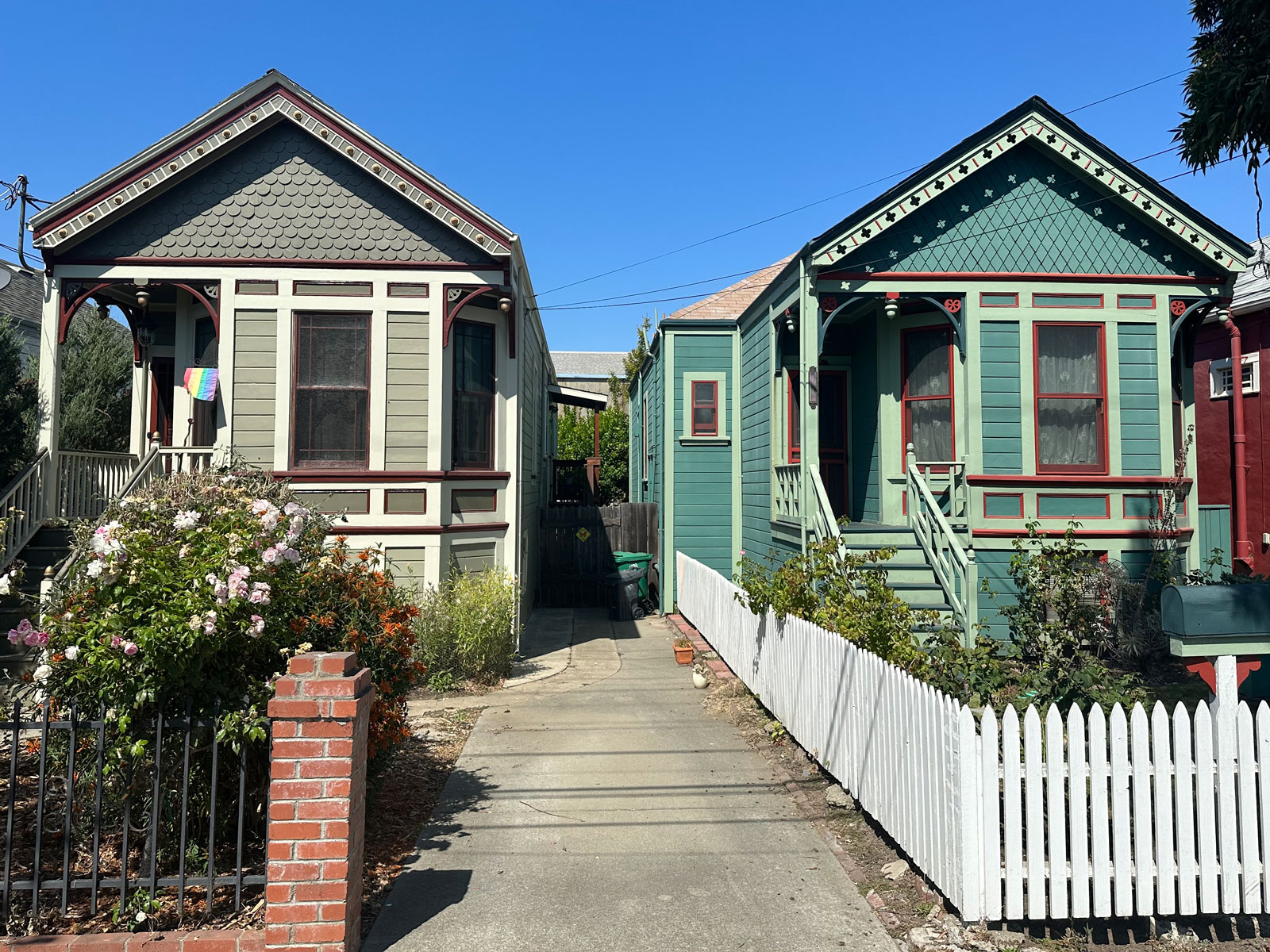 Marcuse & Remmel built homes on the 1200 blocks of Eagle and Pacific avenues in the 1890s. Folks who lived these homes in the late 19th and early 20th century enjoyed the peace and quiet of their rural neighborhood, until a series of "improvements" north of their homes changed everything.
We'll see five of their 1891 creations on the north side of the 1200 block of Eagle Avenue, all designed by their in-house architects, Cary and Johnson, and all purchased by a one investor, Mrs. E. A. S. Page. The firm also purchased property on the north side of the 1200 block of Pacific Avenue. We'll walk two blocks up Bay Street and have a look at the eight homes Marcuse and Remmel built in 1895. The firm built six homes on the 1300 block of Pacific as well—all in 1895.
Read Dennis' articles – There Goes the Neighborhood and Marcuse & Remmel: Up Close and Personal.
We'll also look at the advancements in transportation that shaped the neighborhood, including the airport known as Sunset Field, dredging the Estuary to make Government Island, the rise and fall of the Belt Line railroad, and Calpak, later better known as Del Monte, who transported their products by rail and sea from their warehouse on Buena Vista Ave.
Join Alameda Post's Adam Gillitt and Dennis Evanosky as they explore homes along the 1200 blocks of Eagle and Pacific avenues built by Marcuse and Remmel. They will also have a look at the transitions in transportation taking place not far away. Dennis will point to the changes neighbors endured in the early 20th century and we'll see what's there today. This tour will be repeated on Sunday, October 1, 2023.
Image: These Queen Anne-style cottages are two of five that Marcuse and Remmel built for Mrs. E. A. S. Page on the 1200 block of Eagle Avenue. Decorative barge boards, recessed windows and fish-scale shingle define the style. Photo Adam Gillitt.