Determining Architectural Styles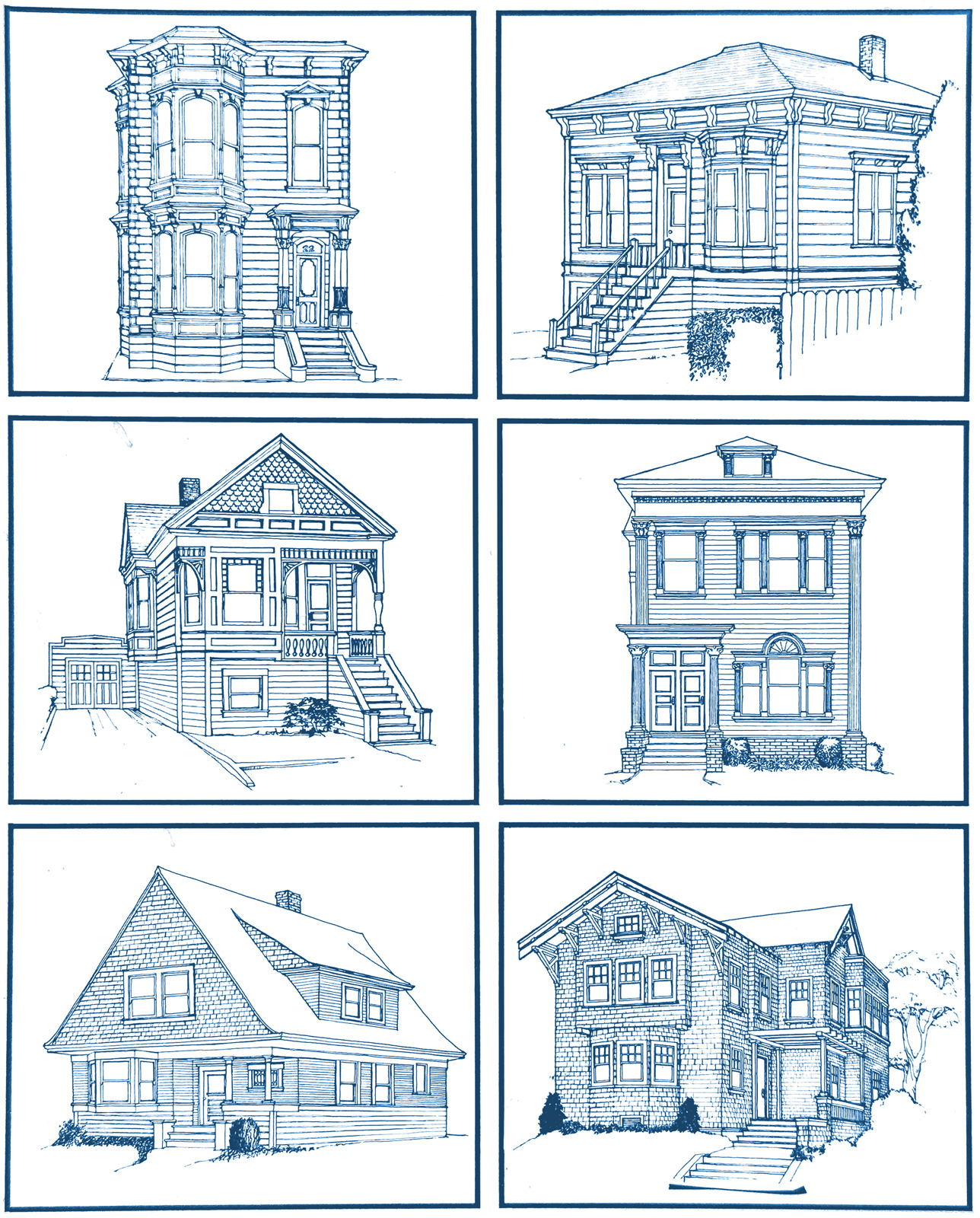 It's hard for many to believe, but Alameda does not have a single Victorian home. The City, however, is a treasure trove of homes built in Victorian-era styles. Dennis will talk about as many of these styles as we encounter. He'll discuss each of these and give you three or more elements that will help you identify them. Elements like brackets and spindles, dentils and cornice lines, pendants and finials, arches and columns, towers and turrets.
Learn which orders top a column: Corinthian, Ionic, Doric, or Eclectic. By the end of the tour, you'll know the difference between a hipped and a jerkinhead roof, be able to identify a mansard roof, and distinguish between a stoop and a porch.
Most importantly, you'll go home knowing that there are no Victorians in Alameda, after all. Let's find out how many Victorian-era styles we can find (and see what happened after Victoria died and the 20th century dawned with new styles.) We'll have fun along the way and, no, there won't be a test.
Join the Alameda Post's Dennis Evanosky and Adam Gillitt at 10 a.m., Sunday, May 28, (we will repeat this tour again on Saturday, June 3) at the corner of Cottage Street and Santa Clara Avenue.
Our walk will cover 90–100 minutes over 1–2 miles. We suggest you wear comfortable shoes as well as sunblock, and bring water. Mobility devices, strollers (kids under 4 are FREE!), and well-behaved (or especially cute) dogs are always welcome.
Please Note: Square has announced that they will no longer refund processing fees. If for any reason you need to cancel your tickets or otherwise request a refund, we will deduct processing fees from your refund issued in the same amount charged to us by Square.