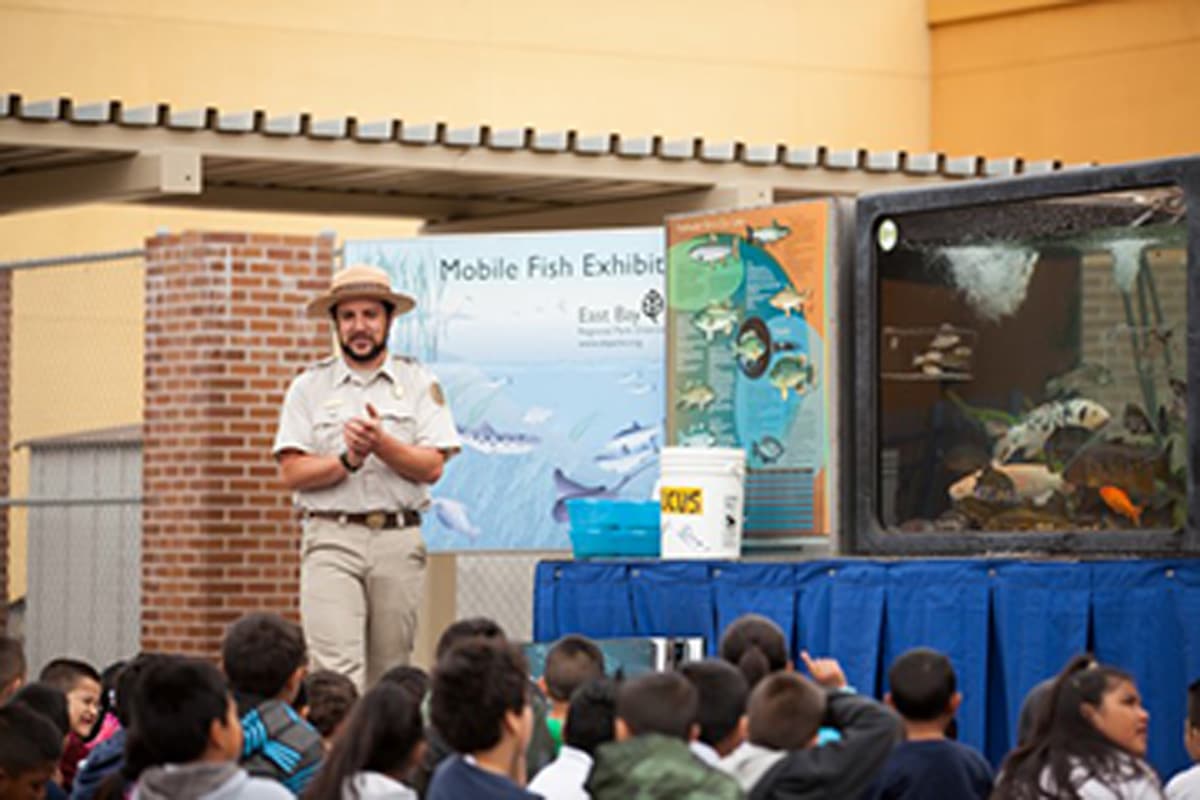 Join us for a day of fish fun with fishing games, activities, fish prints, and fin-tastic crafts! The impressive Mobile Fish Exhibit will be on display, showcasing local freshwater fish species!
The Mobile Fish Tank, where you can view large freshwater fish up close in the biggest portable aquarium around.
Live Caribbean music for children and adults from 11am-3pm by Asheba.
Free face painting from 11am-3pm by the Bay Area Face Painters.
Fish prints and other fishy crafts: if you have never created a gyotaku fish print, you may be surprised how amazing these can turn out.
Backyard Bass and other fishy games.
Fish natural history displays.
Saltwater aquariums inside of the visitor center that include a swell shark and moray eel.
No registration; drop-in.
For information, call (510) 544-3187.