Alameda Women Leaders with Drs. Jannett Jackson & Chris Wachira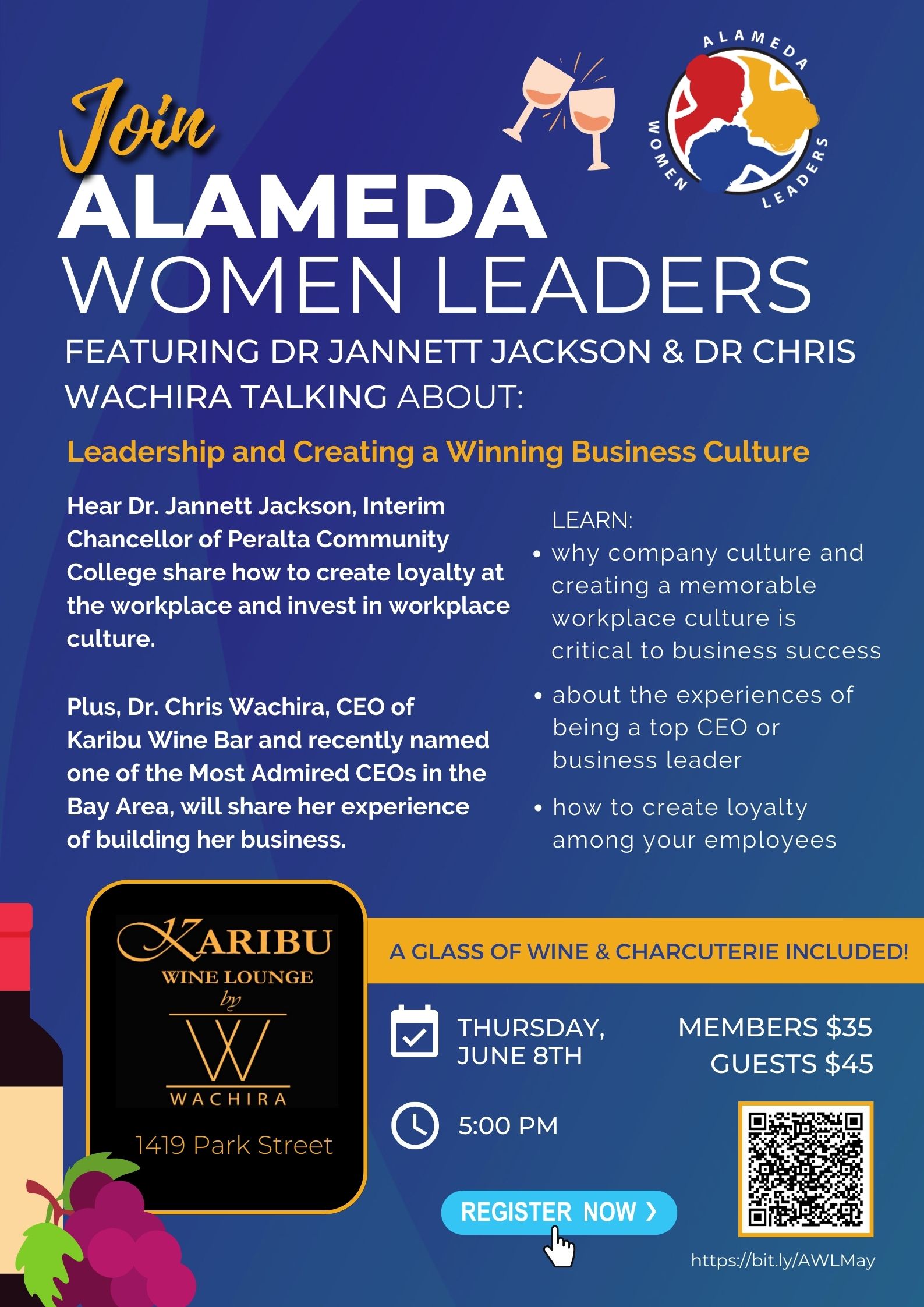 Join Alameda Women Leaders at the Karibu Wine Bar for a conversation about leadership and creating a winning business culture.
Hear Dr. Jannett Jackson, Interim Chancellor of Peralta Community College share how to create loyalty at the workplace and invest in workplace culture + listen to Dr. Chris Wachira, CEO of Karibu Wine Bar, named top Woman C.E.O. in the Bay Area, as she shares her experience in building her business.
Learn:
why company culture and creating a memorable workplace culture is critical to business success
about the experiences of being named one of the most admired CEOs in the Bay Area
how to create loyalty among your employees