Alameda Point Antiques Faire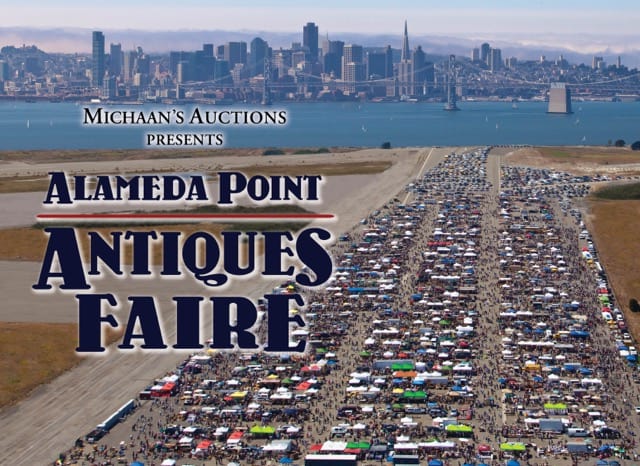 The Alameda Point Antiques Faire is the largest antiques show in Northern California. Held on the 1st Sunday of every month, the Faire boasts over 800 Dealer booths.  All items are 20 years old or older.  Our faire is the ultimate place to shop for vintage and antique home decorations, clothing, furniture, jewelry, art, pottery, books & collectibles.
Parking is FREE.  Our shuttle will be operating between 8:30 am and 3:30 pm to shuttle customers from the parking lot to the Faire Entrance, with occasional stops at the Ferry Building on Main Street.
We are in a Wildlife Sanctuary and pets are NOT allowed per our Use Permit. Service Dogs are exempt from this rule, but comfort dogs are not.