Foodbank Players Midsummer Double Feature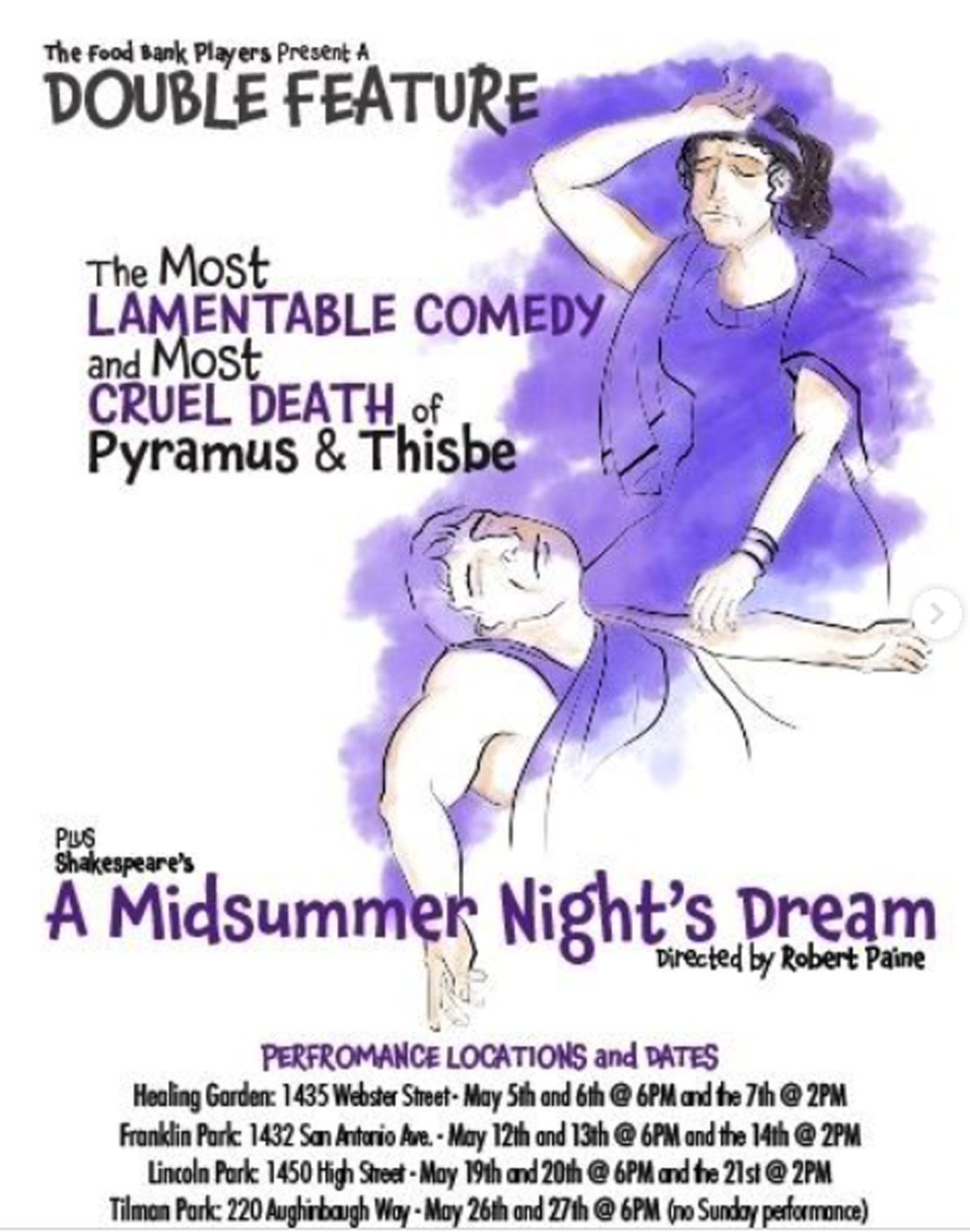 The Foodbank Players Present a Double Feature:
The Most Lamentable Comedy and Most Cruel Death of Pyramus & Thisbe PLUS Shakespeare's A Midsummer Night's Dream directed by Robert Paine!
All performances are free of charge, but donations will be requested after the performance. All proceeds to go to the Alameda Food Bank.
All performances are outdoors. Blankets or low Lawn Chairs are okay. Pack a picnic! But be kind and clean your area when you leave. Don't forget the sunscreen!
Healing Garden: 1435 Webster Street, May 5 & 6 at 6 p.m. May 7 at 2 p.m.
Franklin Park: 1432 San Antonio Ave, May 12 & 13 at 6 p.m., May 14 at 2 p.m.
Lincoln Park: 1450 High St, May 19 & 20 at 6 p.m., May 21 at 2 p.m.
Tillman Park: 220 Aughinbaugh Way, May 26 & 27 at 6 p.m. (no Sunday performance)