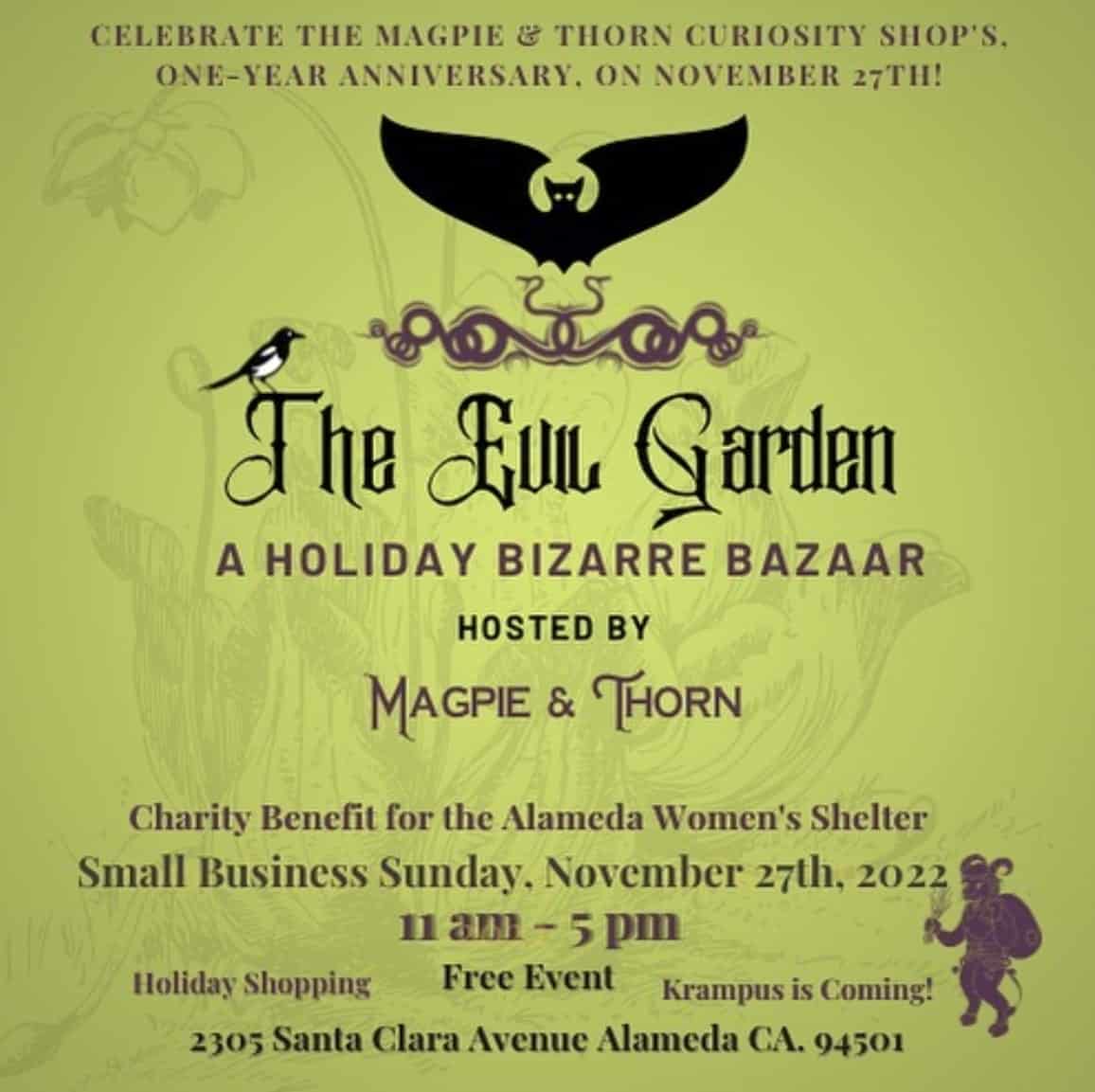 Join the festivities at the one-year anniversary to Magpie & Thorn's curiosity gift shop grand opening. The store is kicking off this new chapter with the much anticipated new market series, The Evil Garden: A Bizarre Bazaar. This holiday vendor event will land on Black Sunday and feature a diverse selection of unique gifts presented by talented local artists, bakers, and vendors.
The Germanic holiday, Krampusnacht falls the following week on December 5th. In the folklore, Krampus is a frightening horned, half goat, half man beast. Krampus is essentially bad Santa, and is in charge of punishing those who have been naughty. Magpie & Thorn has received word that Krampus will be stopping by The Evil Garden festivities!
The event will raise funds for the Midway Shelter of Alameda for Abused and Homeless Women and Children.  There will be a fundraiser, silent auction, and donation drop. See The Evil Garden for more info on donations.