46th Annual Lighted Yacht Parade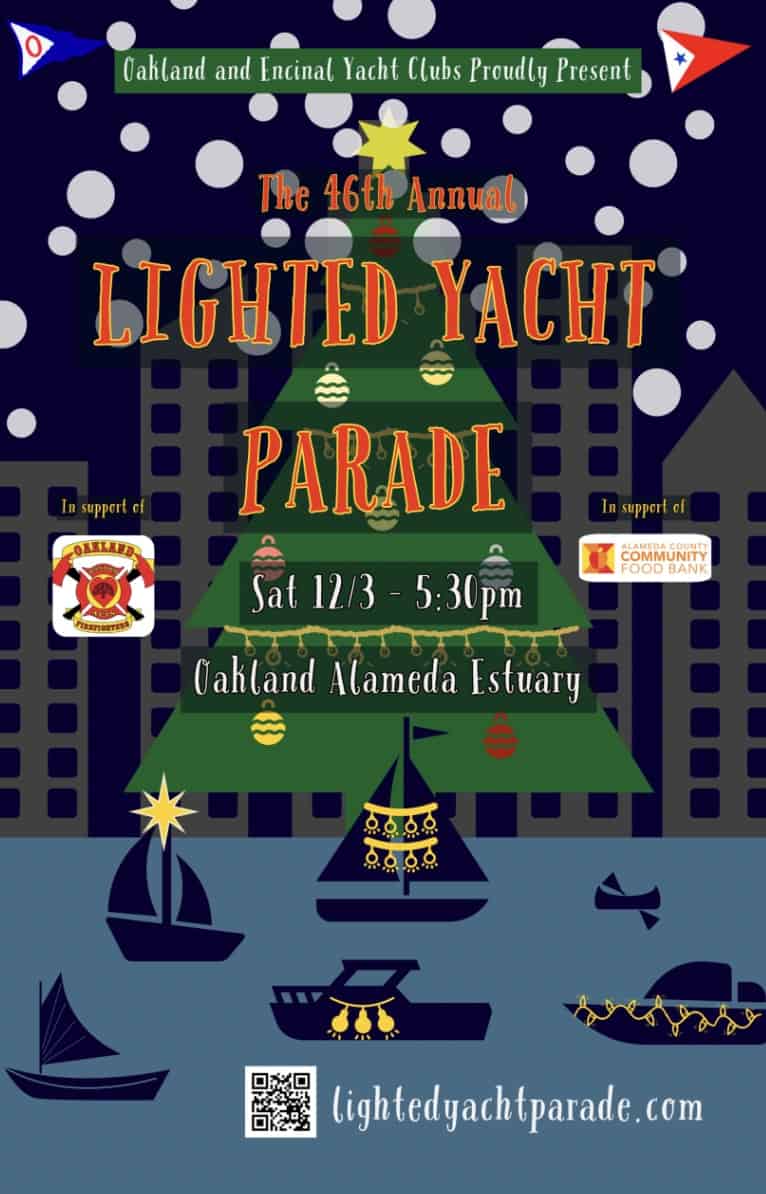 Each year on the first Saturday in December, the Lighted Yacht Parade kicks off the holiday season. Bay Area boat owners share in the holiday spirit by decorating their boats and participating in the parade. Hundreds of spectators gather along the waterfront at specified viewing areas or at restaurants that afford them a view of the estuary.
Starting about 5:30pm the boats will proceed down the Alameda side of the estuary past Encinal and Oakland Yacht Clubs, where the judges are. Continuing down the Alameda side past Pasta Pelican, the boats will then cross to the Oakland side and pass by the Port of Oakland, and Scott's Seafood. Next, the parade will turn to make its way past Grand and Fortman Marinas on the way back to the staging area at Wind River.
In addition to being a magical evening of lights, it also raises money, toy, and food donations for The Oakland Firefighter 's Random Acts and the Alameda County Community Food Bank. Sponsorship helps ensure that an even greater contribution can be made to both of these fine charity organizations.