42nd Annual Alameda Holiday Boutique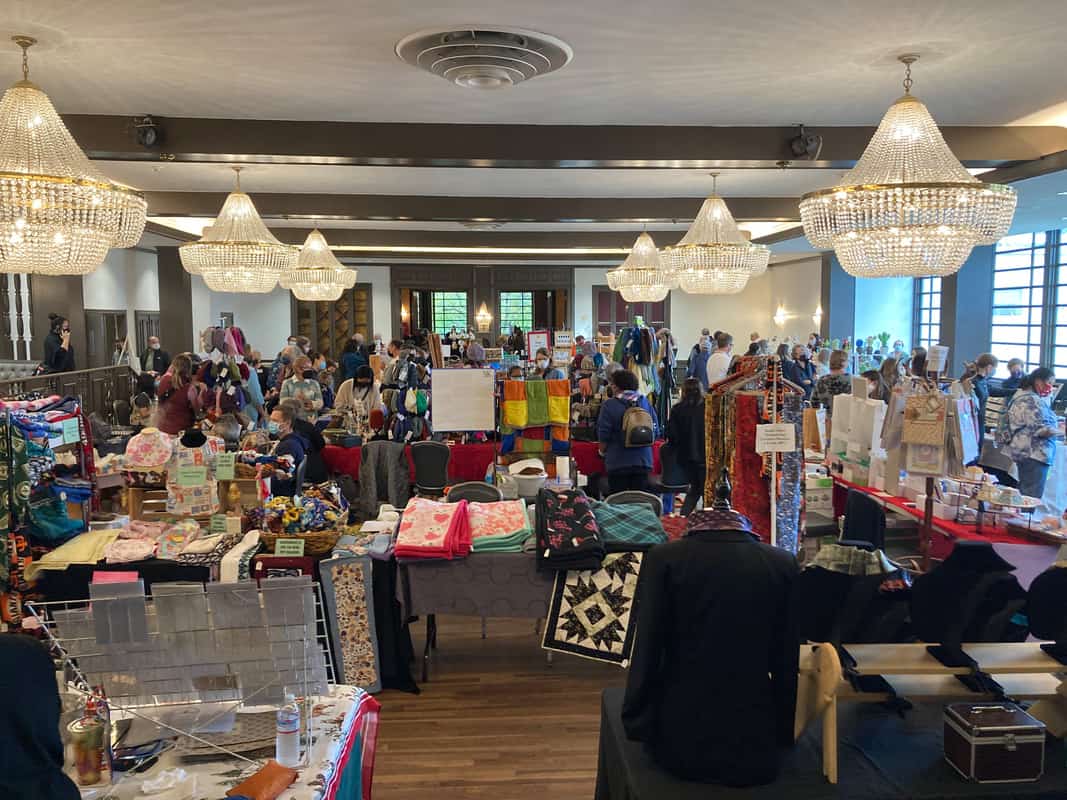 With ample free parking and free admission the Alameda Holiday Boutique returns to the Albert H. DeWitt Officers Club (The O' Club) for its 42nd incredible year. Featuring over 60 local craftspeople and artists the Alameda Holiday Boutique is one of the oldest and largest holiday boutique in the East Bay.
Shoppers can obtain a variety of freshly prepared salads and sandwiches, refreshments, as well as baked goods and coffee. This year we welcome the return of the Alameda Meals on Wheels program offering Mimosas for sale in the Main Ballroom.
The Alameda Holiday Boutique is entirely organized and produced by volunteers. Proceeds benefit the Leisure Club, a recreation program for developmentally disabled teens and adults, sponsored by ARPD and youth scholarships for all programs.