Sony Honda Mobility (SHM) took to the 2023 Consumer Electronics Show (CES) in Las Vegas to announce a new brand name and show off a prototype electric vehicle. The brand, Afeela, promises to be oriented more as an electronic transportation device than a car. Styling of the prototype EV resembles a piece of Sony electronics, and that's likely intentional. SHM is focused on the overall "feel" of the car, which is the root of the brand name Afeela.
The "feel" of the vehicle is achieved primarily through interactive display panels both inside and outside of the vehicle. On the outside a "media bar" is prominently featured on the front fascia. Inside the vehicle, large display screens span the full width of the windshield in one continuous band of brilliant graphics which is enhanced by Afeela's collaboration with Epic Games.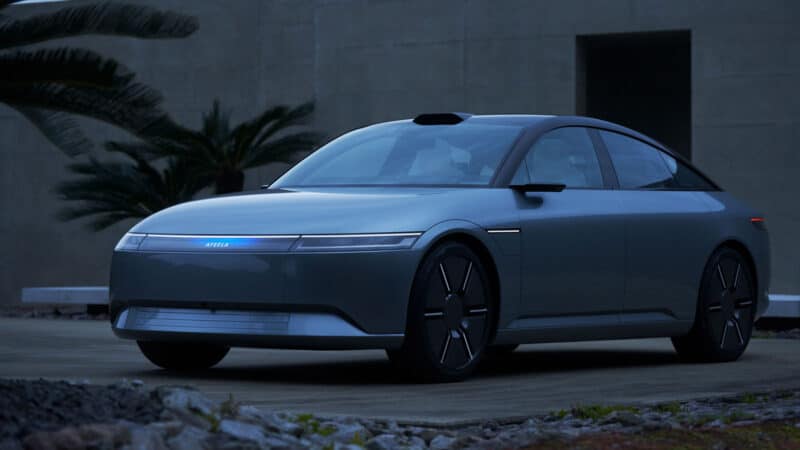 Sony appears to dominate the SHM partnership with a technology rich vehicle. Afeela is built upon Qualcomm's high performance IoT System-on-Chip (SoC) Snapdragon digital chassis and is capable of 800 TOPS of computing power. This means Afeela will have the equivalent of a powerful gaming computer on-board that is capable of thousands of operations per second while simultaneously displaying rich graphics. The system employs 45 cameras and sensors to handle Level 2+ driver assistance (Level 3 automated driving under limited conditions), advanced safety systems, and to maintain the car's primary focus: "feel."
Both Sony and Honda have earned a reputation for making high quality reliable products that work exactly as they are supposed to, right out of the box. Afeela will be entering a market teeming with EV startups, many of whom struggle with software problems. Early adopters have excused EV makers for selling vehicles that are not fully baked and thus far have been willing to live with bugs and gremlins. Afeela may be held to a higher standard. EV buyers might not be so forgiving when they buy a vehicle made by companies from whom they expect perfection.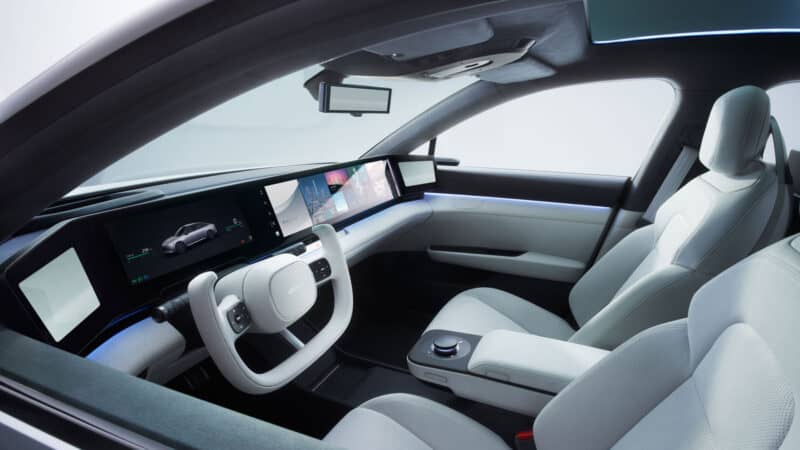 Managing the "feel" of the vehicle would seem to be accomplished in part by muted styling. An interior presented in monotone white promises to be comfortable but is visually unremarkable. So too is the exterior design which is plain and somewhat generic. This design philosophy is a big risk for Afeela, especially when the vehicle hits the road and is compared to the bold and expressive designs of the automotive landscape. In a world where consumers often choose a car based on looks alone, a plain brown wrapper may go overlooked by style-conscious consumers.
Sony Honda Mobility will begin taking orders in 2025 and anticipates delivering the first Afeela vehicles in 2026. No word yet on pricing.
John Berg is the Automotive Editor of the Alameda Post. Contact him via [email protected].