GM is about to introduce an all-new Corvette and the automotive world is on the edge of their seats. This will be the eighth Generation of Chevy's flagship model, called the C8 in GM parlance. The success or failure of this one model, sometimes referred to as "America's Sports Car" will have far reaching impact on GM's future, so the Corvette design team has been under tremendous pressure to get the C8 right. That's why it comes as a surprise that Chevy isn't playing it safe, they've taken a big gamble, abandoned tradition and adopted an all-new architecture.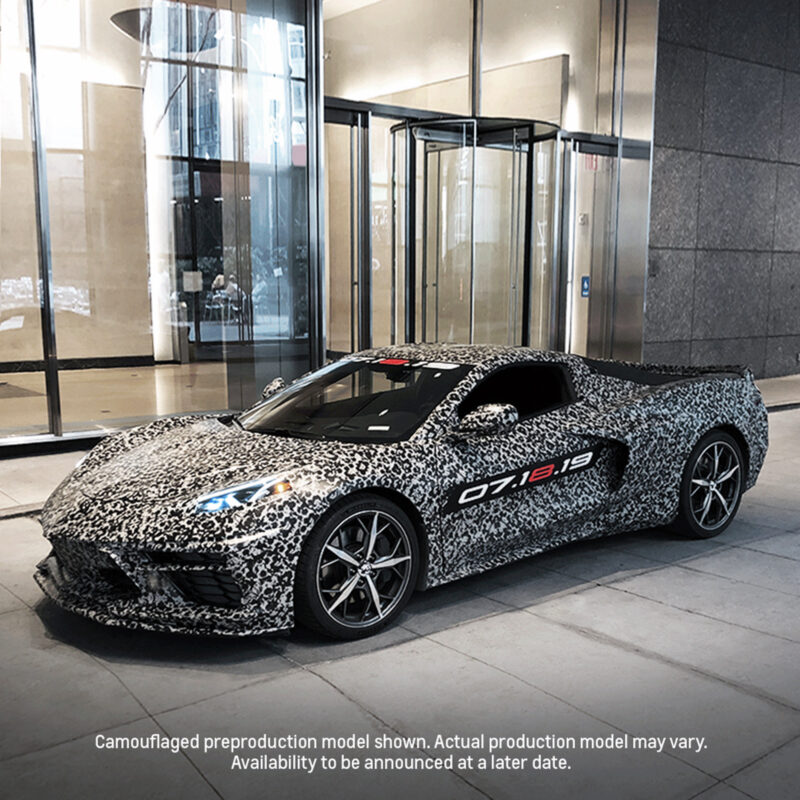 Mid-engine design
The C8 will place the passenger compartment ahead of the engine. The configuration is known as mid-engine, and it promises big dividends in handling and vehicle dynamics. But with an all-new architecture comes different proportions and that's enough to generate quite a stir among Corvette loyalists.
Traditionally Corvettes have had a long shapely hood combined with a short rear deck. A mid-engine Corvette will reverse those proportions. That means the C8 will look completely different than previous Corvettes. Corvette fans are a crowd that nearly revolted when the seventh-generation model didn't have round taillights. So, as you can imagine, a mid-engine Corvette is proving to be controversial.
Social Media is abuzz with excitement for the C8, it's the culmination of more than 2 years of rampant speculation, spy photos, CAD drawing "leaks," slipped order forms and offhand remarks by GM execs. During this time there were no press releases or announcements about the C8, not until a few months ago did GM even acknowledge they were working on a new Corvette. But GM seems to know exactly how to keep enthusiasts engaged.

Corvette faithful divided
Unlike the debut of the fourth generation Corvette, where criticism was nearly nonexistent, this time the Corvette faithful are divided. There are vocal skeptics that feel Chevrolet is abandoning their heritage. They look at photos of heavily camouflaged test mules (cars) and proclaim the C8 to be a European supercar knock-off. All they can see are the proportions, and those proportions are similar to other mid-engine sports cars, like Ferrari, Lamborghini, and McLaren. But automotive design is more than proportions.
In 1961 Jaguar introduced a car that became an icon of the automotive world, the E-Type. The Jag was noted for its compelling design with its very long shapely hood and sporty fastback. The Chevrolet Corvette Stingray introduced in 1968 had exactly the same proportions as the E-Type, and yet you've never heard of anyone confusing the two.
Corvette engineers felt they had reached the performance limit of the front engine architecture. If the Corvette is to remain relevant in the market and competitive on the track, they need to advance the technology. That includes extensive use of carbon fiber, active aero components, and even a gasoline electric all-wheel-drive hybrid version.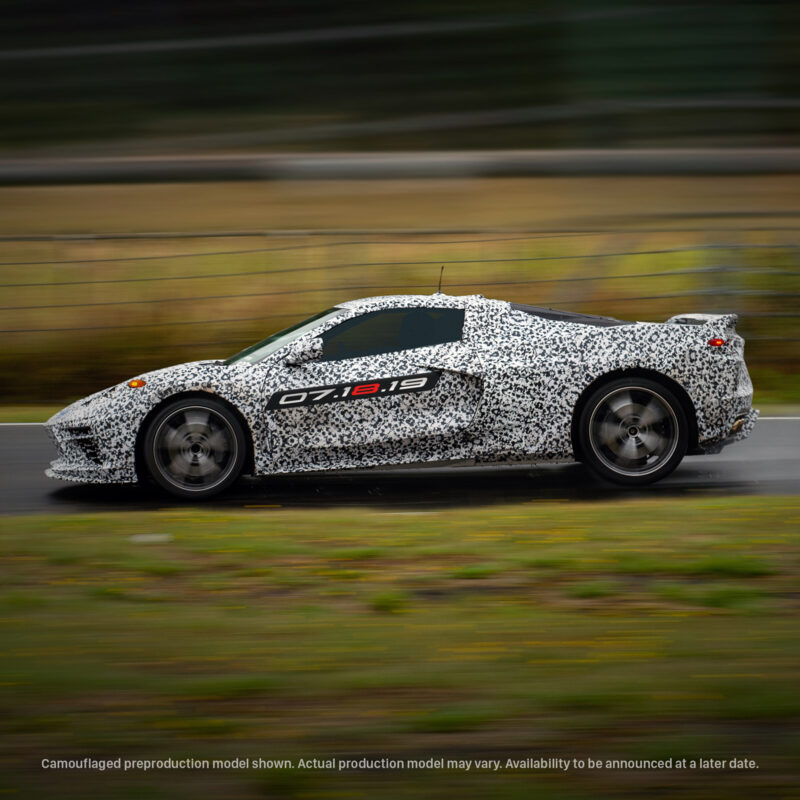 Proportions or performance?
Corvette buyers have been getting older in recent years and GM needed to reverse the reputation that a Corvette is a car you buy as a retirement gift. Therein lies the rub. Should they satisfy the traditionalist values of Corvette purists or push the performance envelope, pursue a younger demographic and risk abandoning their base.

The spirited debate and excited speculation on social media have reached a crescendo in the final days before the camouflage is pulled off and the world gets its first peek at GM's big gamble. Loyalists will be put to the test. The question is, what they are loyal to, proportions or performance?
GM unveils the all new C8 Corvette on July 18, 2019.
John Berg is the Automotive Editor of the Alameda Post. Contact him via [email protected].