Imagine going back in time and strolling along Park Street in the 1950s. If you're anything like me, you'd be paying attention to the cars parked on the street as much as you would the window shopping. That's what it was like last Saturday at the downtown Alameda Classic Car Show. There were over 400 cars in attendance, so many that the show spanned six blocks of Park Street—from Buena Vista to Encinal Avenues. The weather was a perfect 75 degrees and thousands were on hand to enjoy the show—but not so many that you couldn't take your time.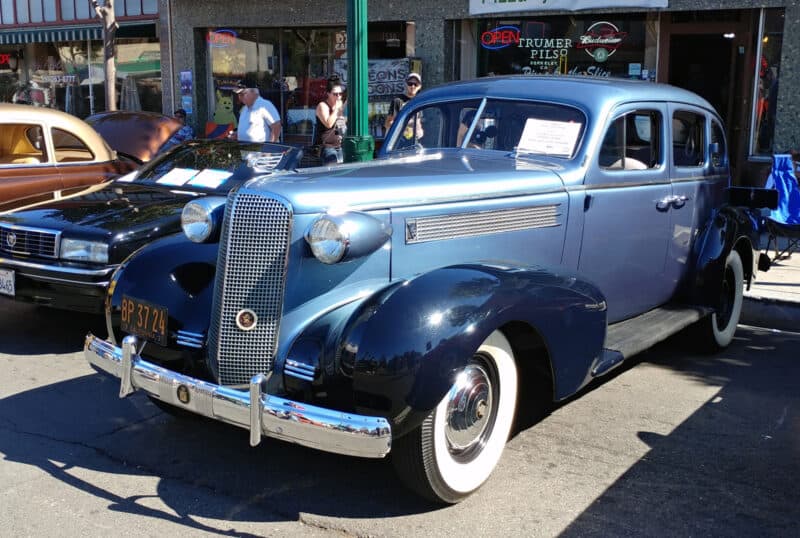 What made the event a sentimental journey wasn't just the classic cars, but the eclectic collection that included several survivors—vintage cars that are still in service and have never been restored. From a Model T Ford to a Chrysler 300C, there were also some beautifully restored classics on hand—and great hot rods too—but the survivors stole the show with a dose of authenticity that triggered memories of walking to school as a kid and admiring the cars along the way.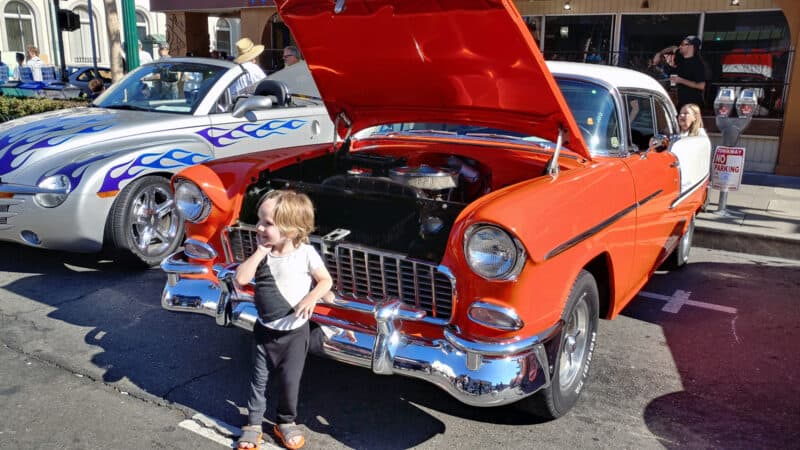 A row of T-Birds in beautiful pastel colors caught my eye as did a trio of tri five Chevys. There was a crowd of onlookers around a stunning C2 Corvette coupe, taking turns having their picture taken. There was one guy standing nearby with cell phone in hand grinning ear-to-ear. I offered to take his picture and while happily handing me his cell phone he exclaimed "this was my first Hot Wheel."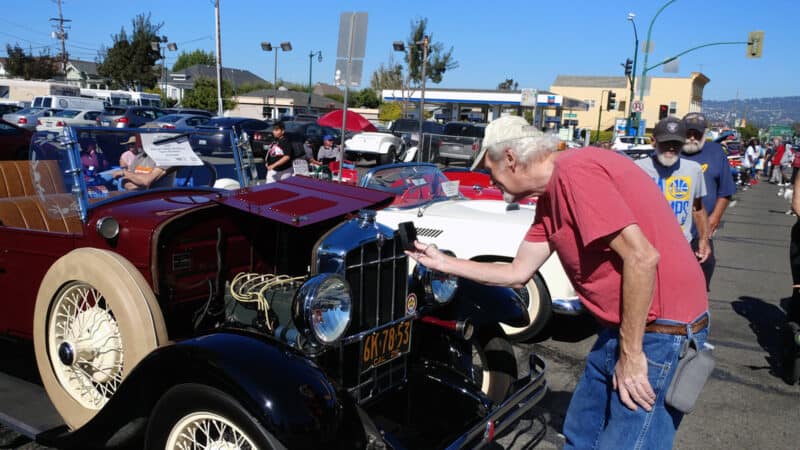 I came upon another fellow who was counting cylinder head bolts on a flathead V8. He then taught me how to determine if the Deuce Coupe we were looking at had its original motor. That was the kind of enthusiasm on hand.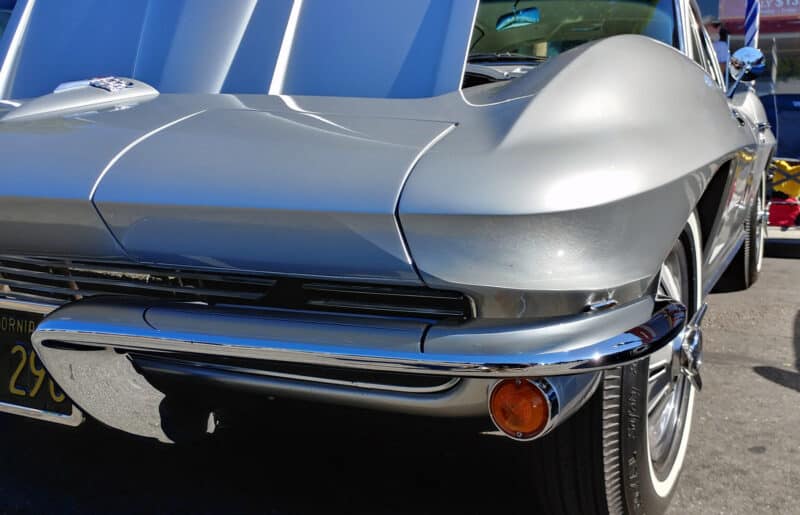 A classic Chevrolet Caprice convertible with original Good Chevrolet license plate frames was parked exactly where the owner would have taken delivery back when Good Chevrolet was an Alameda icon. Even the Alameda Fire Department was on hand with a vintage 1920 Seagraves Fire Engine and a classic 1966 American LaFrance Fire Engine, both of which are owned by the city of Alameda. I personally remember the latter pulling out of Fire Station 1, way back when.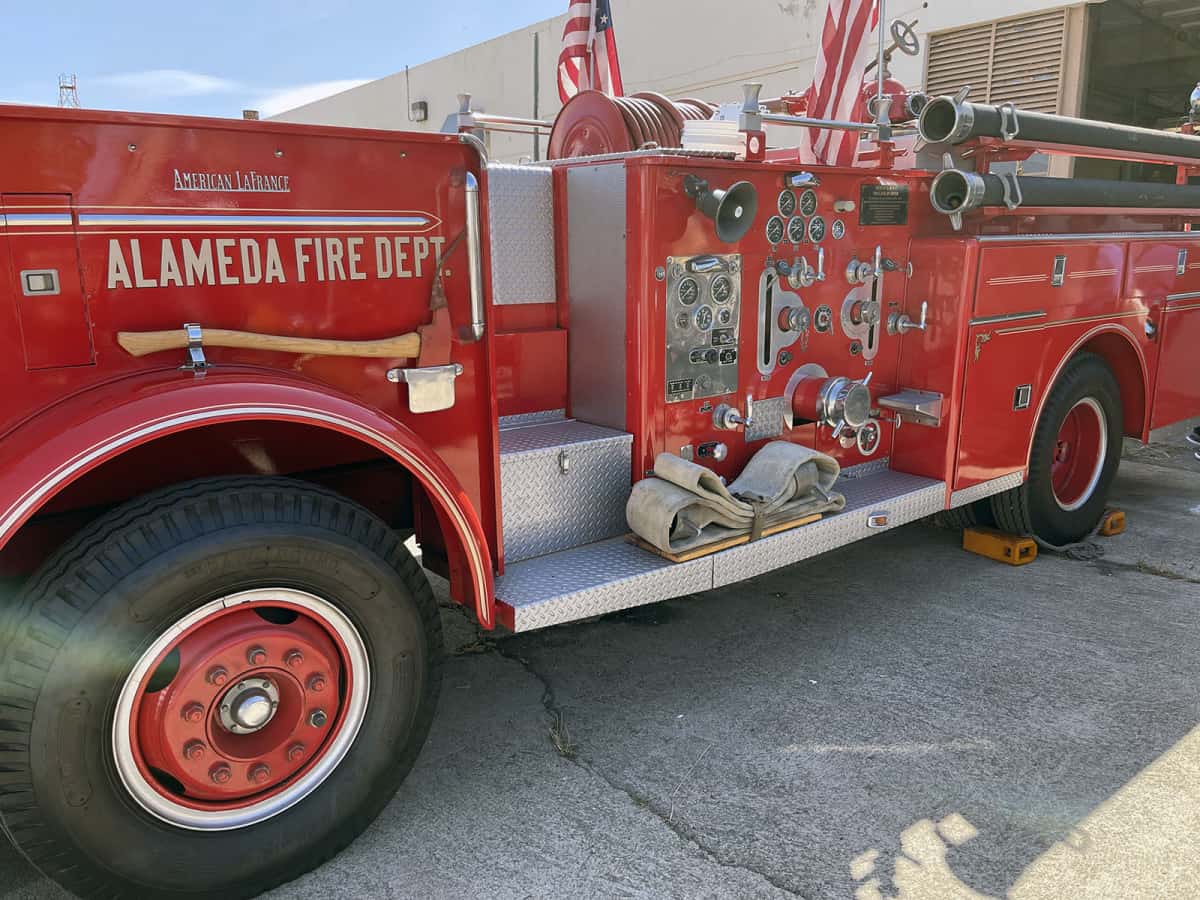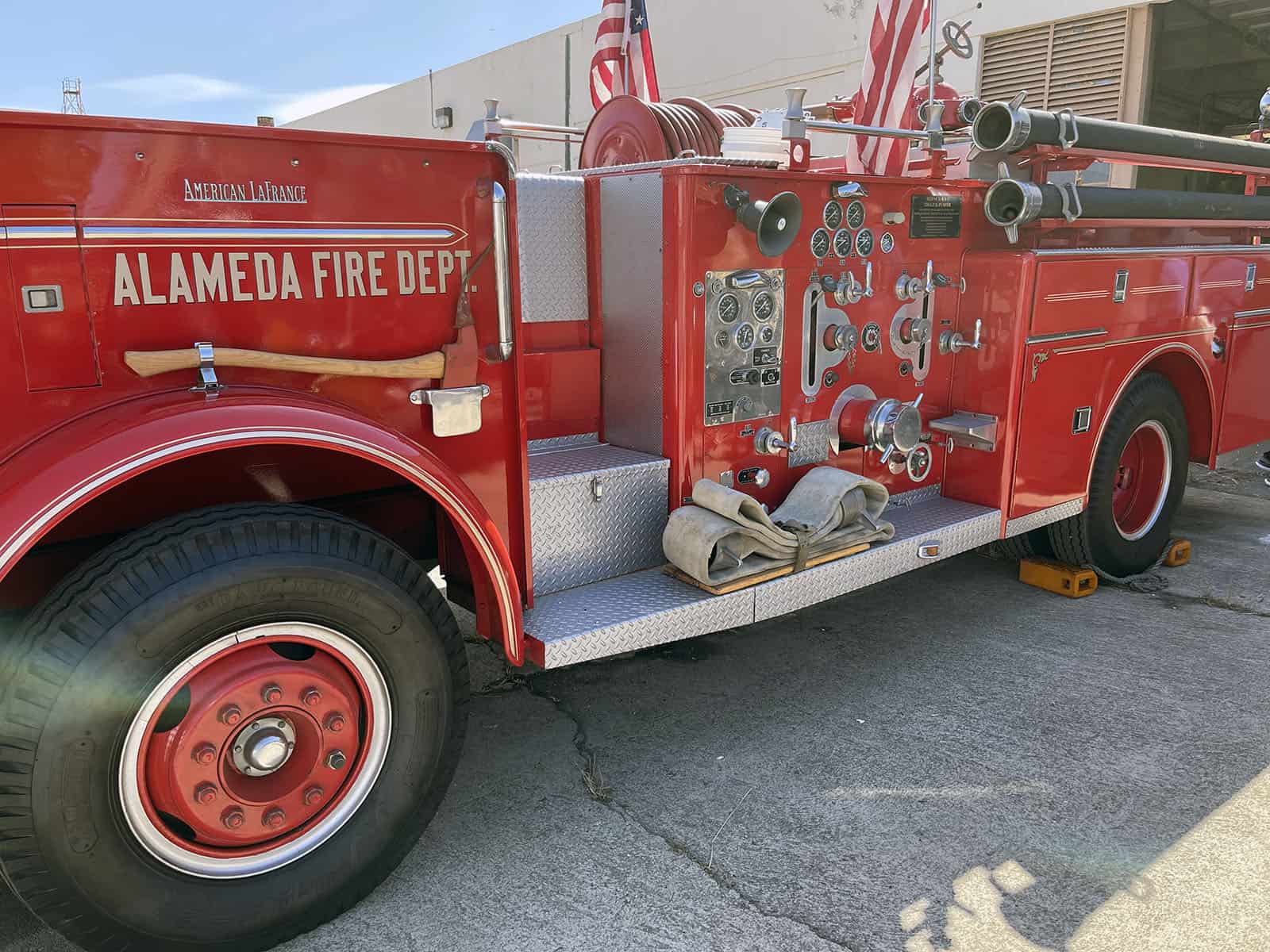 The Alameda classic car show was organized by the Downtown Alameda Business Owners Association and was sponsored by General Auto Parts of Oakland.
John Berg is a contributing writer for the Alameda Post.