Route 66 in a Fiesta Red 1956 Ford Thunderbird
Lifelong Alameda residents, Jack and Sue Mathieson returned home Thursday from a nostalgic 1,500-mile journey along old Route 66. Jack and Sue were both born and raised in Alameda — Jack is a second generation, lifelong Alameda resident. They live in the Mathieson family home that Jack's parents bought in 1925.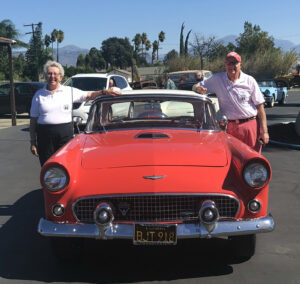 If you are from Alameda, you may already know the Mathiesons. They are both retired schoolteachers who both taught elementary school in Alameda for 30 years. But the Mathiesons may be recognized for cruising around Alameda in their Fiesta Red 1956 Ford Thunderbird as well.
That's how I was introduced to the Mathiesons. Our mutual friend, Dave Adams, is the president of the Bay Area Thunderbird Owner's Club and Jack and Sue are members. The T-Bird club planned the epic Route 66 Trip, but with a twist—they drove their classic 1950s T-Birds.
Driving the entirety of Route 66 can take more than a month— it is over 2,400 miles in length. That's a few more miles than the prudent classic car owner wants to push their 60+ year old automobiles, especially unrestored survivors.
Sue's stepdad, William Carvello, is the original owner of her '56 T-Bird. He bought it new from Morris Landy Ford on Park Street in Alameda. Sue told me that her stepdad frequently played golf in Alameda and when the '55 T-Bird made its debut, he was driving down Park Street when, there in the window at the corner of Park Street and Buena Vista Avenue was the striking, all-new Thunderbird.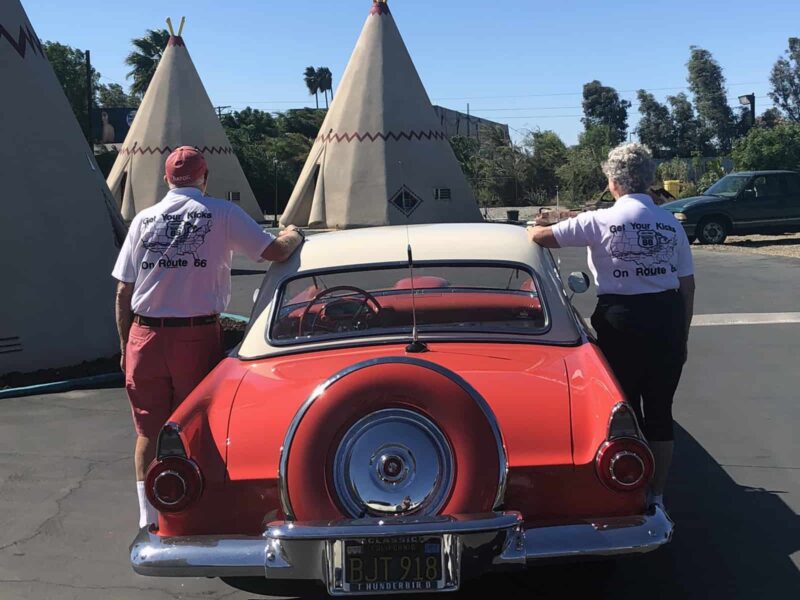 He stopped and went into the dealer, golf clubs in hand, and checked to see if his clubs fit in the trunk. They didn't.
A year later Sue's stepdad was driving down Park Street again and saw the new '56 T-Bird in the window. This '56 was different, it had a Continental Kit. A Continental Kit moves the spare tire out of the trunk to the back of the car. It doesn't just look great, but it also adds a lot of trunk space, too. With golf clubs in hand, William went back into the dealer and told the salesman, "If these clubs fit in this trunk, I'll take it."
62 years later, members of the Bay Area Thunderbird Owner's Club contemplated making the Route 66 trip a reality. That would require shipping their cars to Amarillo, Texas, flying out to meet them and driving back a more comfortable 1,500 miles in two weeks. Along the way, they stopped and visited the roadside attractions that contributed to the birth of American Car Culture and made Route 66 famous.
Vast portions of Route 66 remain unchanged, but much of the route has been bypassed by Interstate 40, making Route 66 a primary highway no longer. But, that's not all bad, because it is now possible to travel the remaining portions of Route 66 at a much more leisurely pace, in keeping with the times visitors want to remember.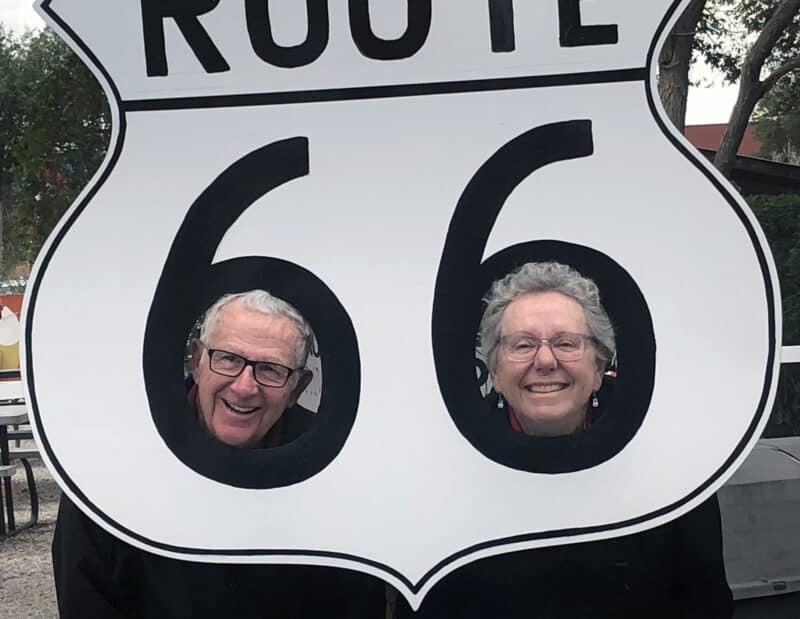 Some of the things people remember about traveling along Route 66 have been lost to time, but some things have made a comeback. Sue commented that one of the trip's highlights was seeing the old Burma Shave signs once again.
What Jack and Sue enjoy about driving their Classic T-Bird around Alameda most is the sense of community it fosters. People wave when they drive by, and with every stop there's a conversation. Just the sight of the bright red T-Bird with its iconic port-hole window triggers a flood of fond memories for many. Often, people approach for a closer look and end up reminiscing about times gone by.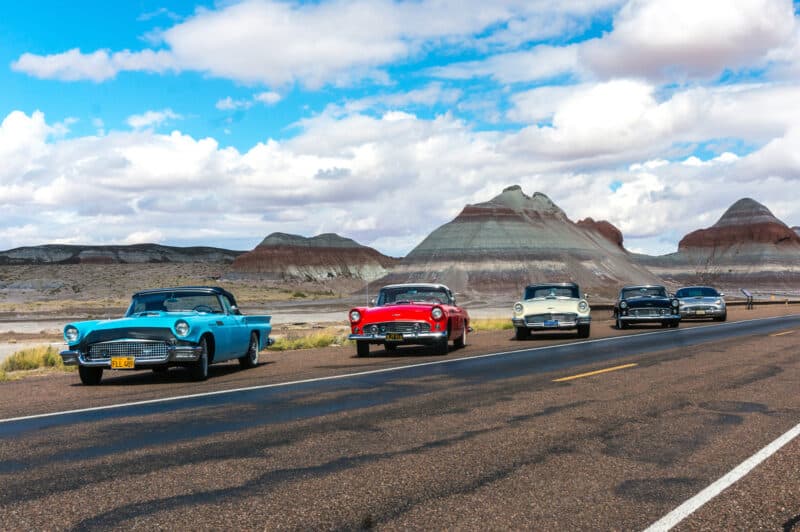 Jack and Sue felt that the best part of their Route 66 trip was the similarities to their ownership experience back home — that sense of community and meeting people. On their trip along Route 66, they met car enthusiasts from all over the world who were all there for the same reason: to reminisce and experience a little of what it was like way back then.
John Berg is the Automotive Editor of the Alameda Post. Contact him via [email protected].