December 2022 Car of the Month.
Electric cars are not a new invention. The Detroit Electric car was produced by the Anderson Electric Car Company from 1906 to 1939. This example is a 1915 Detroit Electric Model 61 Brougham. It was powered by lead-acid batteries made by the Detroit Electric Company, but optional nickel-iron batteries were available. The cruising speed was a comfortable 20 mph, and the car could attain 30 mph for short periods, which was good in 1915. The Detroit Electric had a range of 80 miles but could achieve up to 200 miles on a single charge under ideal conditions. That's impressive even by today's standards. About 13,000 Detroit Electric cars were built.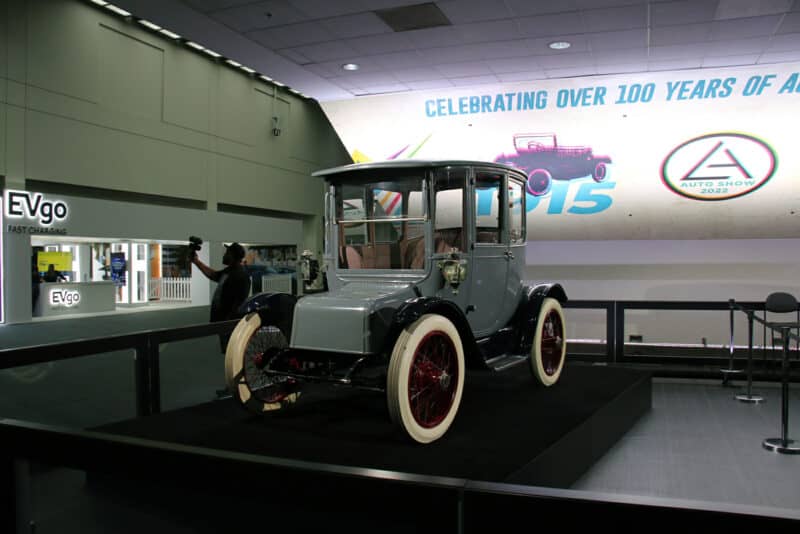 In the early 1900s, electric, steam, and gasoline-powered cars were in a tight race for market acceptance. There was no one dominant motor fuel, and infrastructure didn't yet exist. The first gas station didn't come along until 1905. It would be another decade before gas stations appeared nationwide, and even then they were sparse. For a while, electric cars outsold gas-powered cars.
Gasoline and steam cars were temperamental and required hand cranking, adjustments, tinkering, and a bit of cajoling to start, warm up, and get going. The electric car was ready to go in an instant and was easier to operate as well. The Detroit Electric had just two hand controls: a tiller for steering and a speed control lever. By comparison, the Model T had a half-dozen levers and pedals.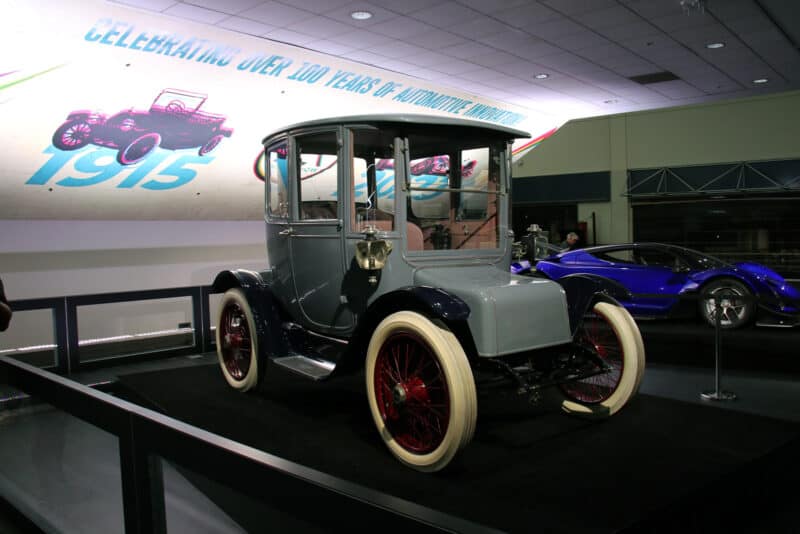 Electric cars were most popular with women, who preferred the ease of operation and appreciated oil, soot, and smoke-free motoring. Electrics were also popular with doctors, who needed reliable transportation they could start immediately in case of an emergency.
Henry Ford's wife Clara drove a Detroit Electric car similar to this one. During the first quarter of the 20th century, the electric car proved to be a viable alternative to gasoline and steam. A hundred years later, history repeats itself.
John Berg is a contributing writer for the Alameda Post.